---
hotel introduction
Opened in 2012, renovated in 2012, a total of 40 rooms
Less than 5 minutes walk from the hotel can be reached in a variety of local eating places. Guests have free use of a 10-minute walk away from the Body Craft gym. Leisure facilities include relaxing in the comfortable lobby lounge area, which has a billiards room and a well-stocked library. Shared bathroom facilities and lockers are located outside the room. Air-conditioned dormitory house pattern is simple, with a large room windows that provide natural light. Backpackers Betel Box Hostel Paya Lebar from the subway (Paya Lebar MRT Train Station) and 15 minutes from Changi International Airport (Changi International Airport) is a 20-minute drive away. Betel Box Backpackers Hostel hostel is located in the vibrant Joo Chiat (Joo Chiat) area, away from Geylang Serai Malay Village Market 8 minutes, set in a restored Singaporean traditional shop-house with a restaurant It offers free wifi in public areas.
display all
Hotel facilities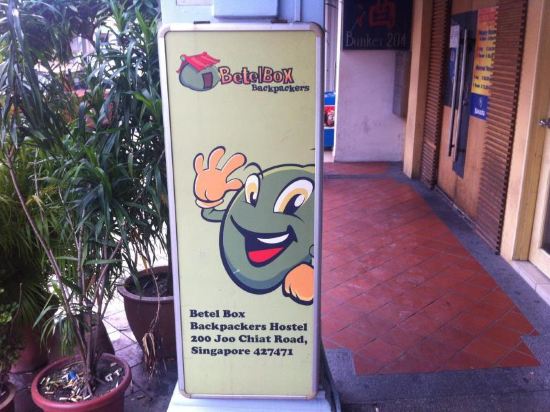 Internet connection
There are wireless Internet access in public areas
General facilities
Non-smoking floors Air conditioning
Events
Library Fitness room
service items
Travel ticketing service 24-hour front desk Fax / Photocopying Luggage Storage Laundry service Bicycle rental service
Hotel Policies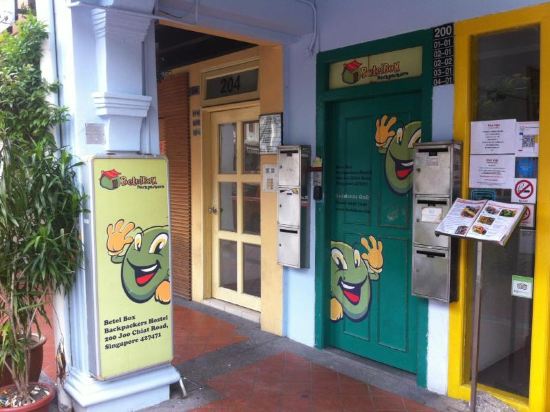 Check-in and check-out time: 13:00 Check-out time after: 11:00 ago
Child Policy
6--12 years child extra bed
· The hotel does not accept guests under the age of 6
· Children over the age of 12 will be charged in accordance with adult
Pets are not allowed.
Accepted
Bank card type
The hotel accepts credit card payment types are: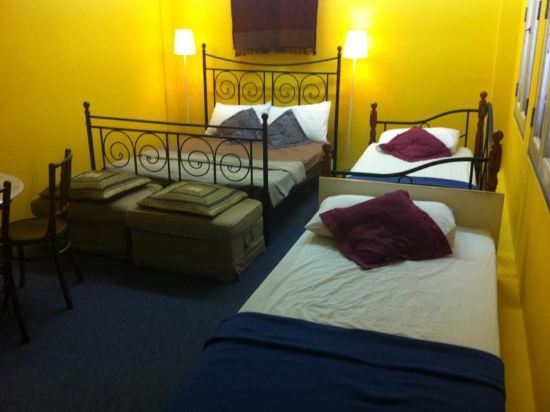 MasterCard (Master) Visa (VISA)
Surrounding landmarks
0.9 km Metro Eunos public Reba Gallivare 1.1 1.4 1.7 km Batu public Lidakeda Kembangan
0.3 km Attractions 0.3 km Eurasian Peranakan Trail Heritage Center
Chilli Padi Nyonya Restaurant 0.1 km Restaurant 0.3 km Quentin's Eurasian Restaurant 0.2 km 0.1 km meat Kim Long Phung Vietnamese Restaurant
Marked distance is the linear distance between the hotel and landmarks, rather than the actual distance.
Hotel Price: Minimum Price is 23 Singapore Dollar.