---
hotel introduction
Opened in 2010, renovated in 2013, a total of 26 rooms
Backpackers' Inn hostel is located in the heart of Singapore, near Chinatown, convenient transportation, from Singapore's Chinatown MRT Station (Chinatown MRT Station) is a 5-minute walk away. Rooms offer free Wi-Fi access, guests can use the shared bathroom facilities and toiletries.
Backpackers' Inn Chinatown hostels from Clarke Quay (Clarke Quay) and Boat Quay (Boat Quay) dining and nightlife is a 10-minute walk from Orchard Road (Orchard Road) shopping belt and Sentosa Island (Sentosa Island) have short 15-minute subway ride away.
Backpackers' Inn is air-conditioned rooms offer free private lockers. Shared bathrooms and toilets provide hot shower facilities.
Backpackers' Inn Chinatown has a hostel for guests to prepare light meals in the kitchenette, also provides fax, printing and copying services.
Cow & Coolies Karaoke Bar Bar located on the ground floor of the hostel, where guests can enjoy special rates for all drinks.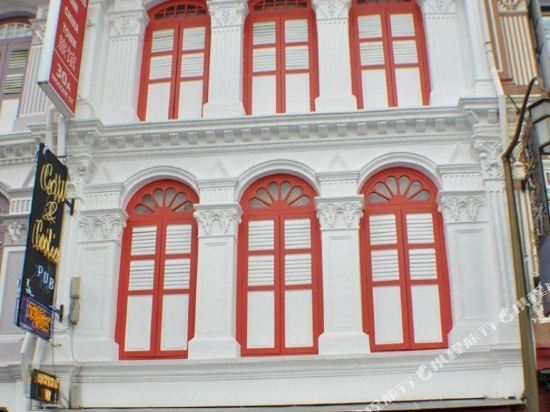 display all
Hotel facilities
Internet connection
There are wireless Internet access in public areas Free
General facilities
Air conditioning Restaurant
Hotel Policies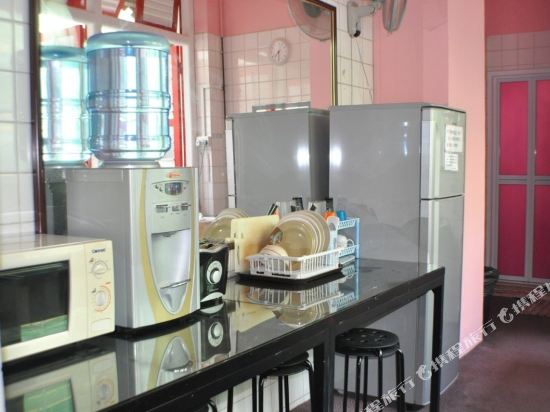 Check-in and check-out time: 14:00 Check-out time after: 11:00 ago
Child Policy
· The hotel does not accept guests under the age of 3
· The hotel does not accept guests under 18 years old stay alone
o For private room: 3-10 years old children and adults live, using existing bedding stay free, free breakfast for children. Adults over the age of 10 in accordance with standard occupancy. For a variety of single-bunk dormitory: 3 years of age shall be in accordance with the standard adult occupancy.
Pets are not allowed.
Accepted
Bank card type
The hotel accepts credit card payment types are:
MasterCard (Master) Visa (VISA) UnionPay cards
Travel information
How to reach the landmark away
22.00 km Airport Singapore Changi International Airport Taxi: No traffic jam / under bypass cases, about 30 minutes to reach the hotel.
Surrounding landmarks
0.2 km Outram Park MRT Chinatown 0.6 km 0.6 km 0.7 km Telok Ayer Clarke Quay
0.1 km 0.1 km 0.1 km Chinatown Attractions Chinatown Heritage Centre Singapore Numismatic Museum
0.1 km Shopping 0.1 km Lin Zhiyuan Chinatown (Chinatown shop)
0.1 km Dining Lin Zhiyuan (headquarters) 0.1 km 0.0 km shiang Chinatown Park (headquarters) 0.1 km Chinatown Seafood Restaurant
Marked distance is the linear distance between the hotel and landmarks, rather than the actual distance.
Hotel Price: Minimum Price is 17.13 Singapore Dollar.