---
hotel introduction
Hotel Address: 80 Bras Basah Road, Marina Bay, Singapore, 189560, Singapore
Opened in 1986, renovated in 2009, a total of 769 rooms
Fairmont Singapore (Fairmont Singapore) is located in the Marina Bay area, located in the City Hall MRT station (City Hall MRT Station) above, and the Raffles City Shopping Centre (Raffles City Shopping Centre) is connected. About 5 minutes walk from the hotel arrived Esplanade (Esplanade Theatres on the Bay), Orchard Road (Orchard Road) shopping about 5 minutes drive away.
The hotel provides express laundry services to make your trip more convenient; multilingual concierge service, for you to eliminate in a foreign language barriers. The hotel rooms are spacious, stylish and elegant decor, and some offer views of the skyline and Marina Bay.
If you happen to be interested in food, the Fairmont Hotel will be able to satisfy your discerning taste buds. The hotel features 6 dining options serving a variety of international buffet breakfast, including Western, Chinese and Japanese food. Asian Market Café cafes with live cooking stations serving a variety of popular halal dishes like hearty Asian cuisine. In addition, you can also enjoy the gym facilities and a variety of body treatments at Willow Stream Spa. Diversified leisure space designed to give you a better quality of stay.
Set warm, elegant and convenient in one of Fairmont Singapore, for your commitment on a new experience stay with you to fully feel the beauty of Singapore.
display all
Hotel facilities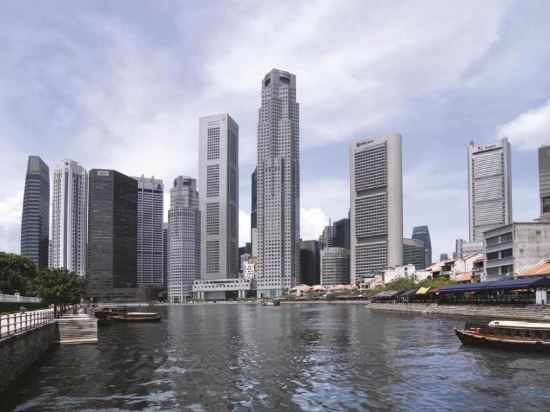 PARKING LOT
Pay Parking
General facilities
Free tourist traffic map (can be presented) in the restaurant sound system Gifts Gallery Restaurant public non-business guests lounge Executive Lounge Hall dedicated Executive Floor All Public and Private spaces non-smoking, non-smoking floors Air conditioning Elevator Cafe Bar Restaurant Lounge Mall West Barber Beauty Shop ATM public area CCTV Japanese restaurant
Events
Tennis foot outdoor pool sauna massage room fitness room SPA
service items
Meeting Room Multi-lingual staff Secretarial Services Shoe Shine Ironing Service 24-hour reception Express Check-In / Check-Out Valet parking Business services 24-hour lobby manager full-time credit card settlement services Doorman Fax / Photocopying Concierge Service Dry Cleaning Room Service Laundry service Currency Exchange business Center Taxi Bellman, baggage Storage car rental Childcare pick up call service delivery laundry service
Hotel Policies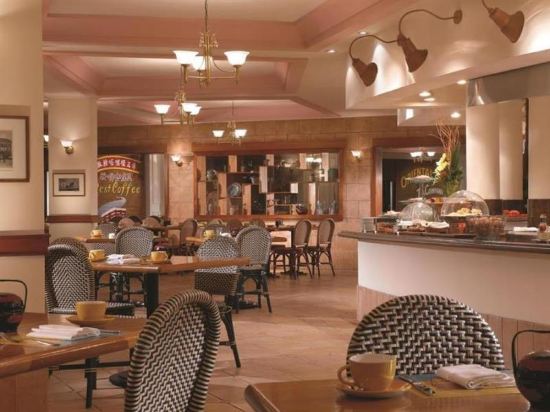 Check-in and check-out time: 15:00 Check-out time after: 12:00 ago
Child Policy
0--5-year-old children using existing bedding free, including breakfast for children
6--11 year old children using existing bedding charges, per night SGD19.00, including children breakfast
· Children under 11 years of age will be charged as adults in accordance with
· Children under 12 are not allowed in the hotel executive lounge.
· Extra bed policy, please refer to the number of children you selected rooms policy, if Extra, extra charges may apply. Any request made by the hotel needs to be confirmed, and details of all the services in order to inform the hotel prevail
Meal Plan Western breakfast SGD 39.00
Pets are not allowed.
Accepted
Bank card type
The hotel accepts credit card payment types are:
MasterCard (Master) Visa (VISA) American Express (AMEX) to large (Diners Club) JCB
Travel information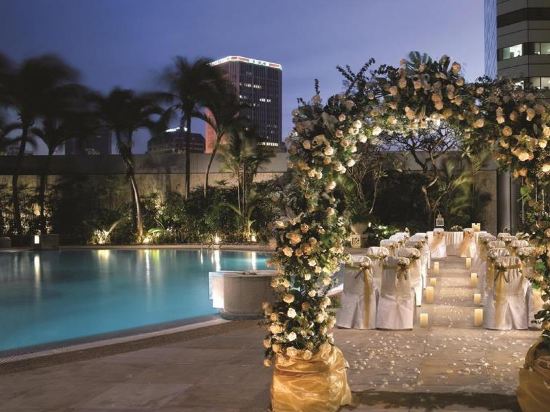 How to reach the landmark away
20.00 km Airport Singapore Changi International Airport Taxi: No traffic jam / Lower Detour about 20 minutes to reach the hotel.
Station / Harbour / Port line EW / NS line - City Hall MRT Station 0.20 km walk for about 2 minutes
Surrounding landmarks
0.5 km 0.2 km 0.2 km Metro Hall Esplanade Yum 0.7 km Bugis
0.2 km Attractions 0.1 km Raffles Hotel Singapore Cenotaph
Raffles City Shopping Centre 0.1 km Shopping 0.1 km Marks and Spencer (Raffles City Mall Branch) 0.0 km TOPSHOP (Raffles City) 0.0 Gongli Dior (Raffles City Branch)
0.2 km 0.1 km Dining Ya Kun (Raffles City Branch) true day cuisine (Raffles Shop) 0.0 km 0.1 km Jaan Tiffin Room
Marked distance is the linear distance between the hotel and landmarks, rather than the actual distance.
· Hotel podium is Raffles mall, shopping convenience
· Breakfast is too rich, you can eat 11
Bedding very comfortable, very clean bathroom
Hotel Price: Minimum Price is 192.09 Singapore Dollar.