The Singapore trip is purely plans outside, because the round trip Male flight transit in Singapore , to hold both to the idea of not wasting take the opportunity to come out to play for three days.
Three days for Singapore This delicious, fun and beautiful city is actually far from enough, so this time I just walked around and looked around. I am very happy but still have regrets. I look forward to seeing you next time.
First sight of Lion City🏩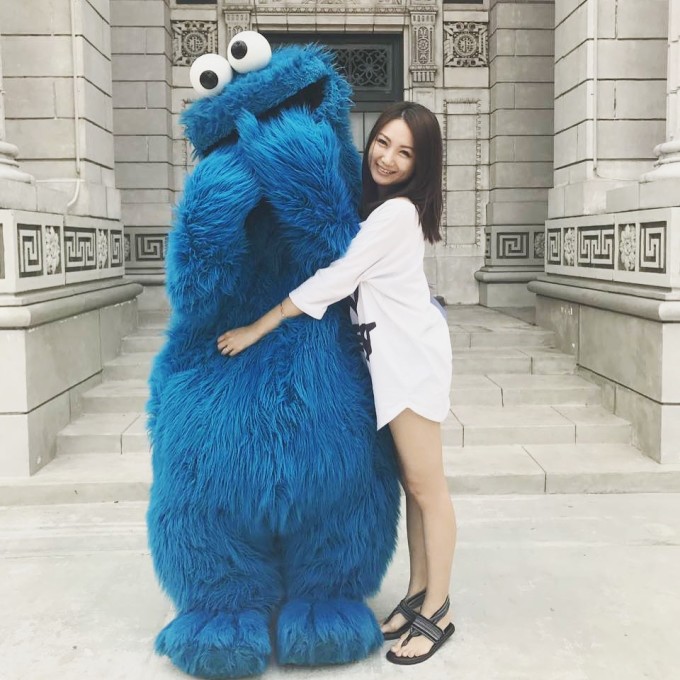 Flight ✈️15 Feb 12:55 Male -20:45 Singapore ;
18 Feb 01:15 Singapore -06:30 Shanghai.
Late arrival and early departure flights, so in fact The actual time spent in Singapore was only two and a half days. The game is very rough, there is not much strategic content, and there are still several places I want to go because of time. Leave a little regret, I will always come again next time~
Changi Airport is great, there are everything you can eat, buy, play and take pictures.
Moreover, you can purchase goods on Changi's official website, and it is also very convenient to pick up the goods directly at the airport.
Changi's official website: http://cn.changiairport.com/shopping.html
In addition, if the round trip in Singapore turn for the better as well as 40 new currency coupons can receive.
This time, I bought Arden's Orange Essence and two new Nars liquid foundations online in advance. Very cost-effective price, send gifts very generous , And the new products over there are early ~ remember when placing an order online, pay attention to the choice of arrival or departure, the pick-up point is different.
Accommodation: Singapore InterContinental Hotel ¥4086/two nights
Speaking of this hotel, it is really heartbreaking! !
I originally wanted to book the Ritz-Carlton. The big floor-to-ceiling windows have great views and the rooms are also big. As a result, I didn't know which of my ties was wrong... I was afraid that the agent's booking was not reliable, so I cancelled the room that had already been paid.... But when I tried to book the next day, I found the same room type. prices rose more than 2k then began to tangle or want to change the hotel ... I remember a rule, this day I struggle to the last second was not the hotel booked
for intercontinental say it, the focus of criticism of the hotel
because Korea The price increase of Sisi was too outrageous. In addition, I read a lot of comments that InterContinental has renovated in 16 years. Apart from the lack of views, other hardware facilities are better, and the location is very convenient for travel, so I finally booked the InterContinental Deluxe Room.
Before the trip, I also wrote a special email to tell them that this is a honeymoon trip, can the room have some honeymoon decorations? The resulting e-mail reply is yes, they will be safe Platoon, if you need more, contact them directly.
It was more than 9 o'clock when I arrived at the hotel that night. When the front desk checked in, I told me that because we were on a honeymoon, we upgraded our room. Then the waiter took us to the room. It took about 15 minutes to walk from the front desk to our room.....I felt wrong...
because I saw that a batch of room types were refurbished during the renovation of InterContinental in 2016. In the old annex building, it is far from the main building and the windows are not facing outdoors, so I specifically did not book this room type.
In fact, I didn't pay much attention to this problem at the time, I just thought it was too inconvenient... I told the waiter that this room is too far away and we need to change one.
He said the front desk staff to communicate and look under the Can, and then went away ...
waiting nearly 20 minutes, my husband called to the front desk to ask, is making arrangements to inform Wait a minute ....
this time has been more than 10 points Now, we are both hungry. My husband suggested that we go out to eat something first, but I want to make sure the room is ready before going out. After waiting for more than ten minutes, no one responded to us...the one in my family was probably hungry... and started to lose
my temper. I called the front desk again and told me that there were no other vacancies except ours! !
Really, the anger went to the top of the head at that time!
I said, first of all you told me that I upgraded the room, but in fact the model given was lower than the one I originally ordered! Secondly, this room is too far away from the front desk. We asked for a room change and waited for more than 40 minutes before telling us that there was no room available... Then, I asked to live in the original room type, and you don't need to upgrade it! !
In this way, after more than an hour of tossing (during this period, the two of us had a frustrated arguing 😒), we finally changed the room.
The so-called honeymoon arrangement...and I haven't seen it...
Until the next day, the hotel manager greeted us and expressed regret for the unpleasantness of the previous night and gave us chocolates.
To be honest, in fact, the hardware and environment of the hotel are pretty good~ but! The first impression is important! I don't know if chocolate is hi or not, anyway, I am not happy
at all. After this time, my husband has turned black on all intercontinental roads.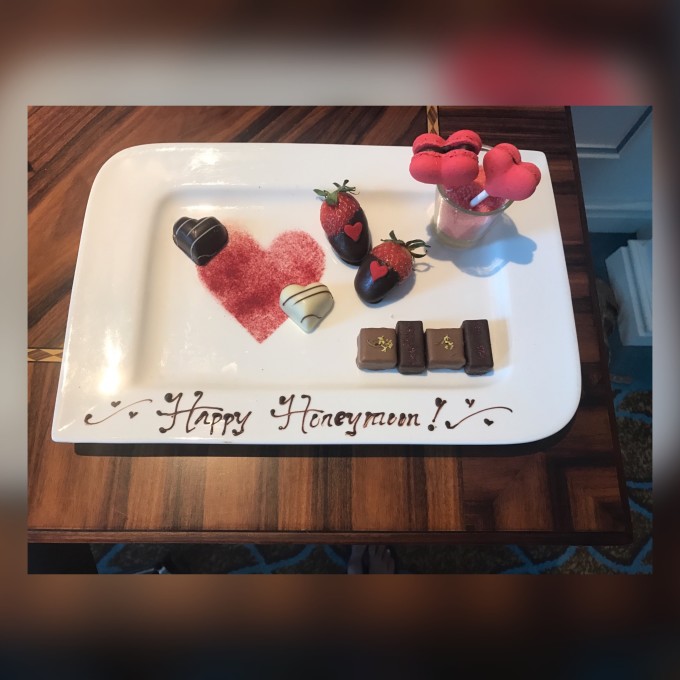 InterContinental Singapore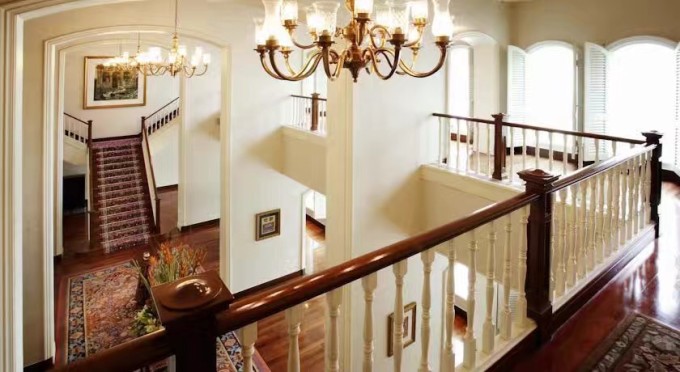 InterContinental Singapore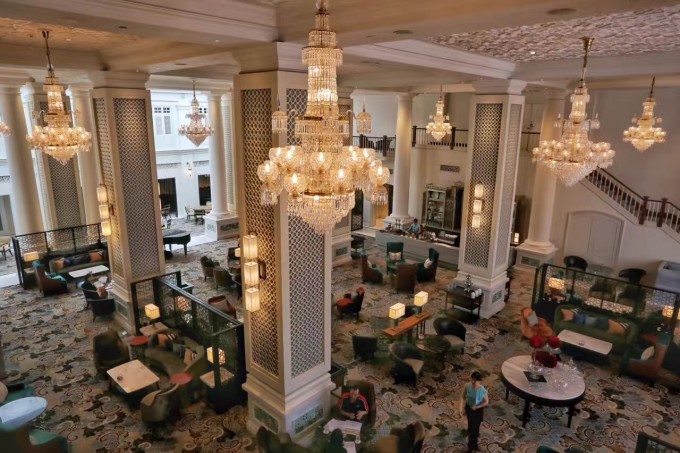 InterContinental Singapore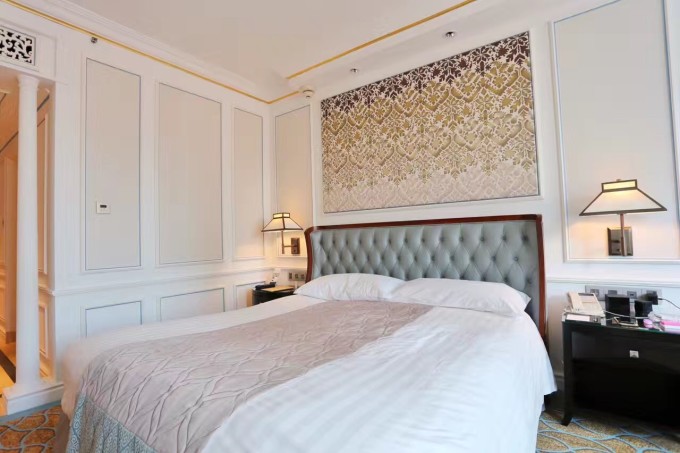 InterContinental Singapore
Tossing to go out for a glass of wine in the middle of the night, I really lost my appetite that night... I
ate some barbecue and packed the double skin milk and Yangzhi Ganlu durian ball back from #阿秋甜品#. It tastes good~ Rich durian flavor and pure milk flavor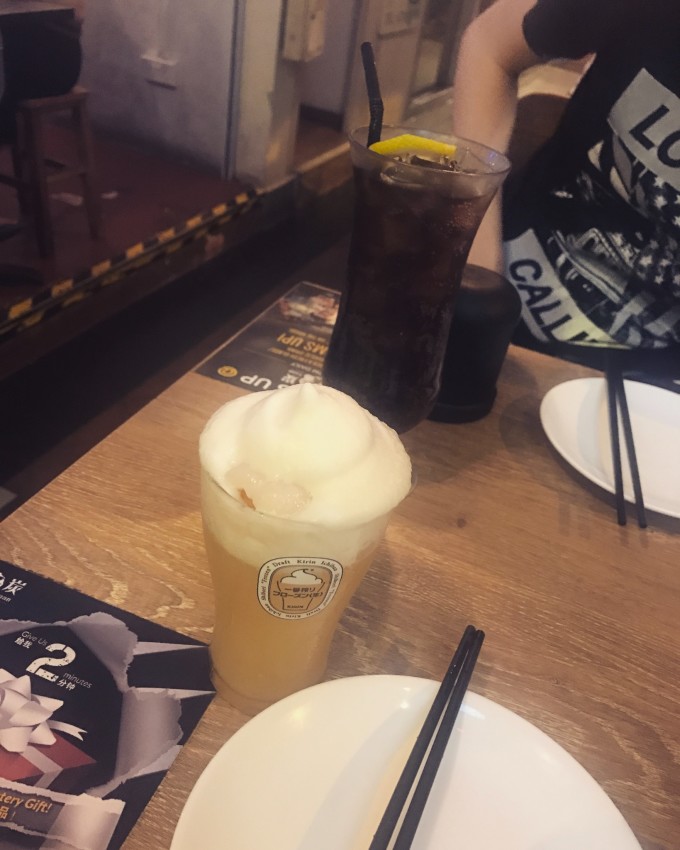 🏨Hotel breakfast on the second day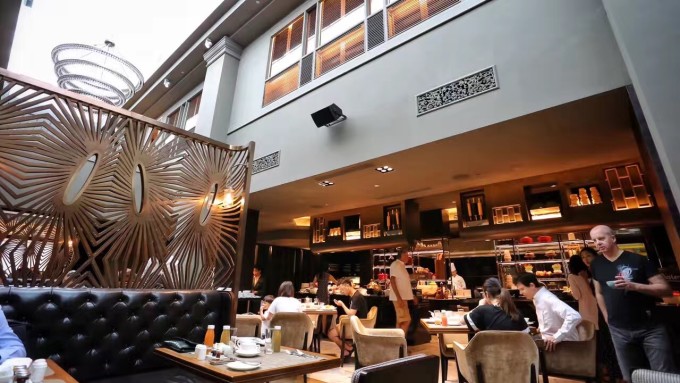 InterContinental Singapore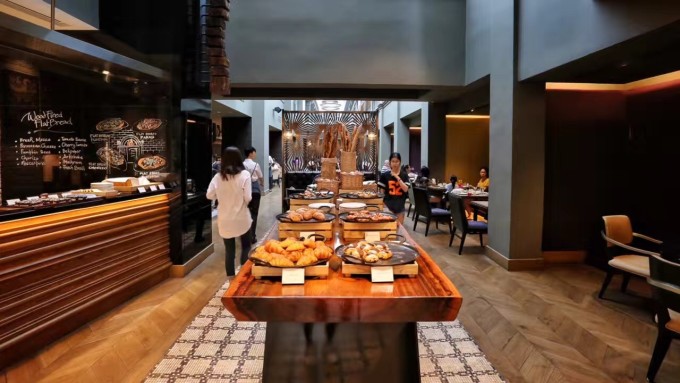 InterContinental Singapore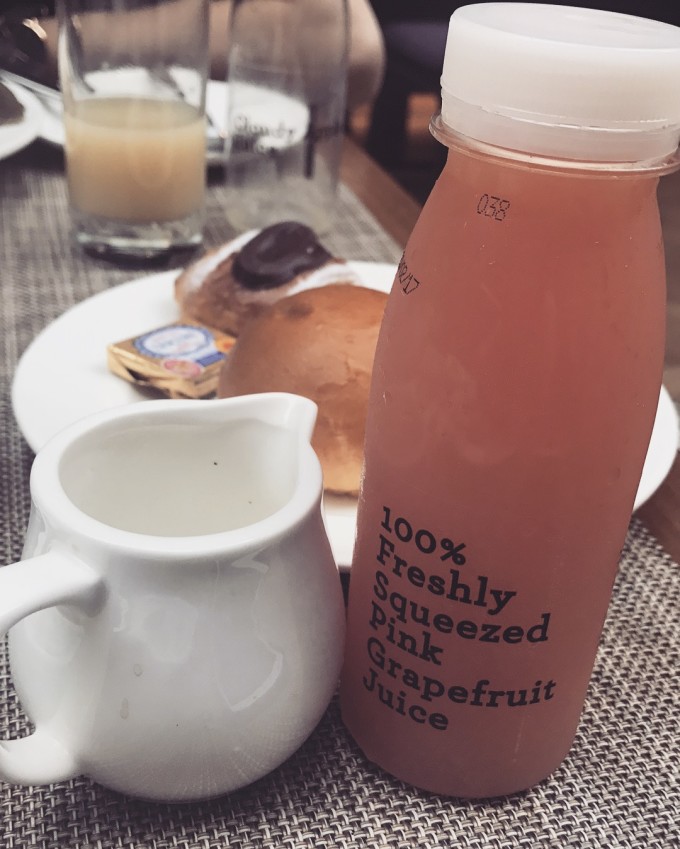 InterContinental Singapore
🌎 Universal Studios Singapore🎉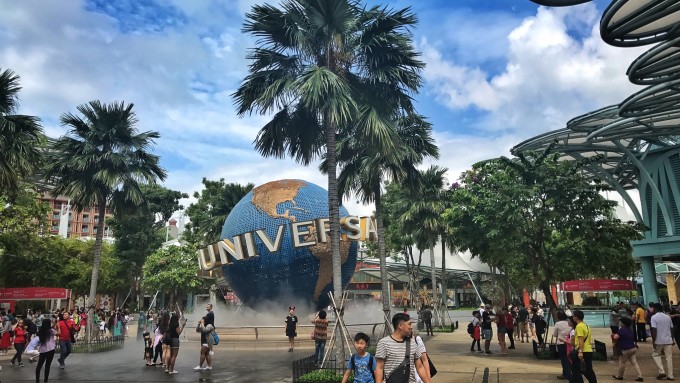 Universal Studios Singapore
Every time my husband and I travel whenever local "amusement park" is necessarily going to punch, of course, I will not miss the Singapore Universal's up!
Tickets + express pass are purchased directly on a certain treasure in advance, and the e-tickets can be printed directly and taken with them.
It was a working day when we went, there were not many people in the park, and I felt that there was no sense of superiority with the express pass 😂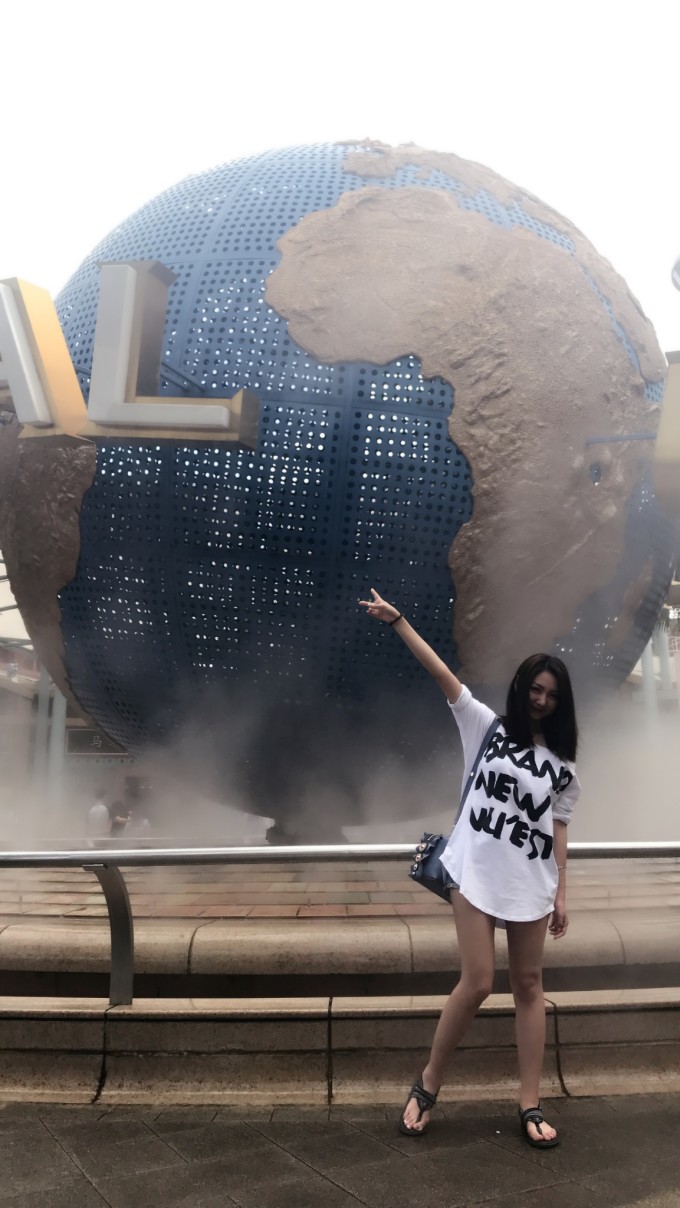 Universal Studios Singapore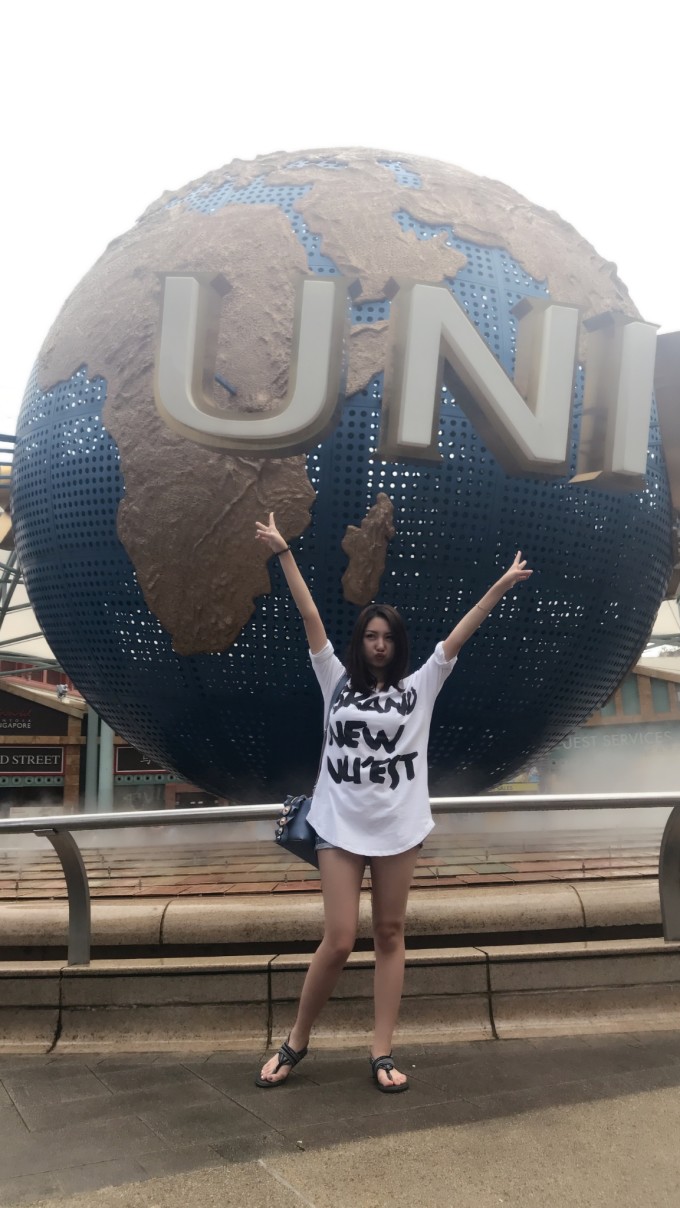 Universal Studios Singapore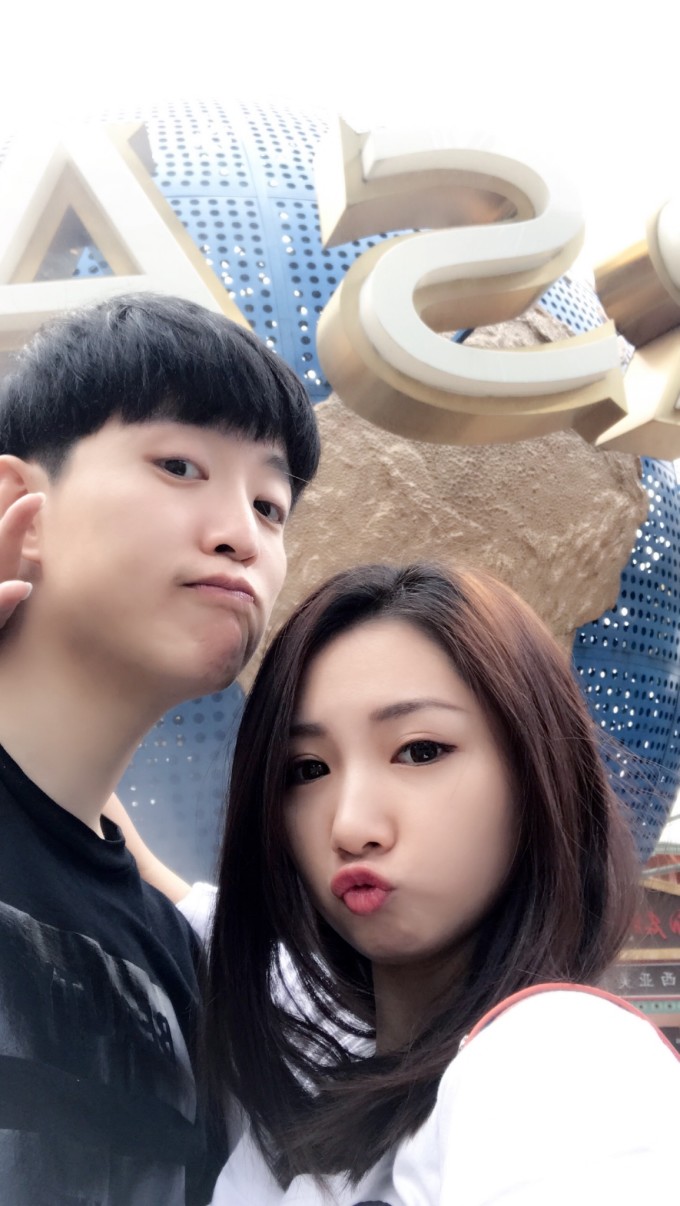 Universal Studios Singapore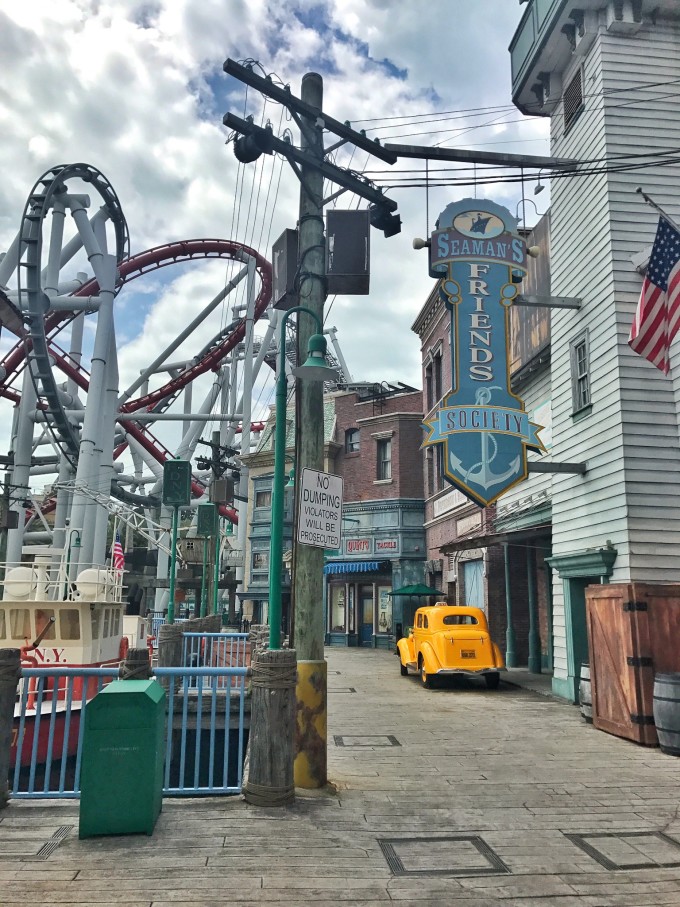 Universal Studios Singapore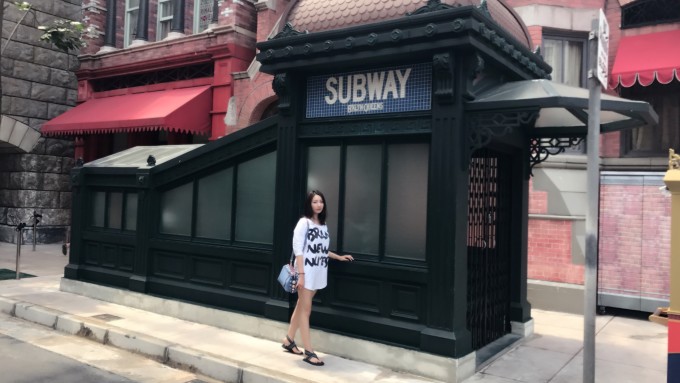 Universal Studios Singapore
We basically put all the items in the park have to play it again 🎢
🌟 Recommended: track roller coaster, Revenge of the Mummy, Water World
Oddly enough, my bold star who suffered a life for the first time this actually a roller coaster Waterloo ...
into the Park The first project of course is to experience the best rated "dual-track roller coaster"! Two roller coasters are running at the same time, one of which is flat and the other is more exciting. Before I went, I saw that the introduction was "red and blue lines", but it has actually become "red and gray lines" there.
After the roller coaster came down, my legs were a little weak... Actually, I didn't think it was so exciting, and I don't know what happened this time...
Then I played "Transformers 3D Showdown", and the result turned around. The whole person was even more uncomfortable. The brain was so painful that it would explode. After
sitting for a while, my husband decided to take me to have a meal first and then go shopping. It is estimated that he feels that there is nothing that can't be solved by buying, buying and buying hahaha.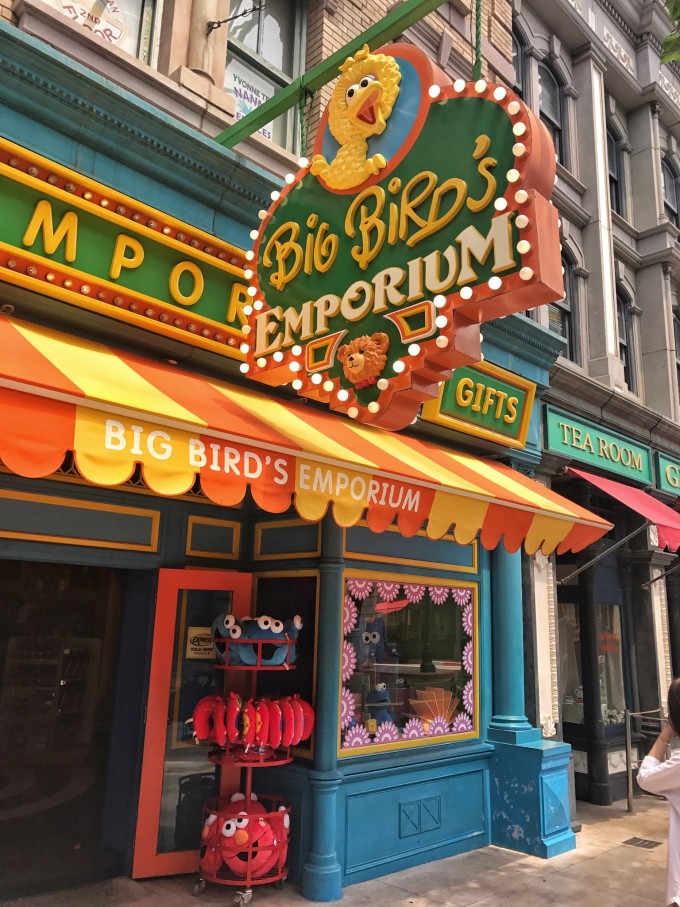 Universal Studios Singapore
Universal Studios Singapore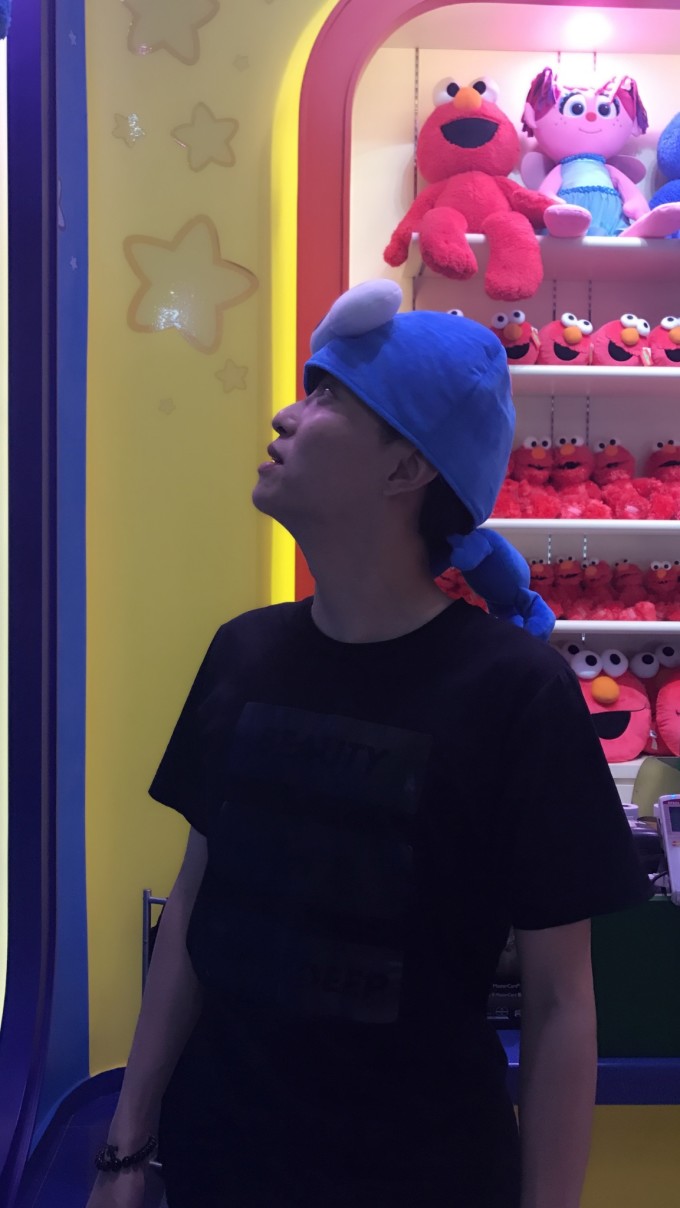 Universal Studios Singapore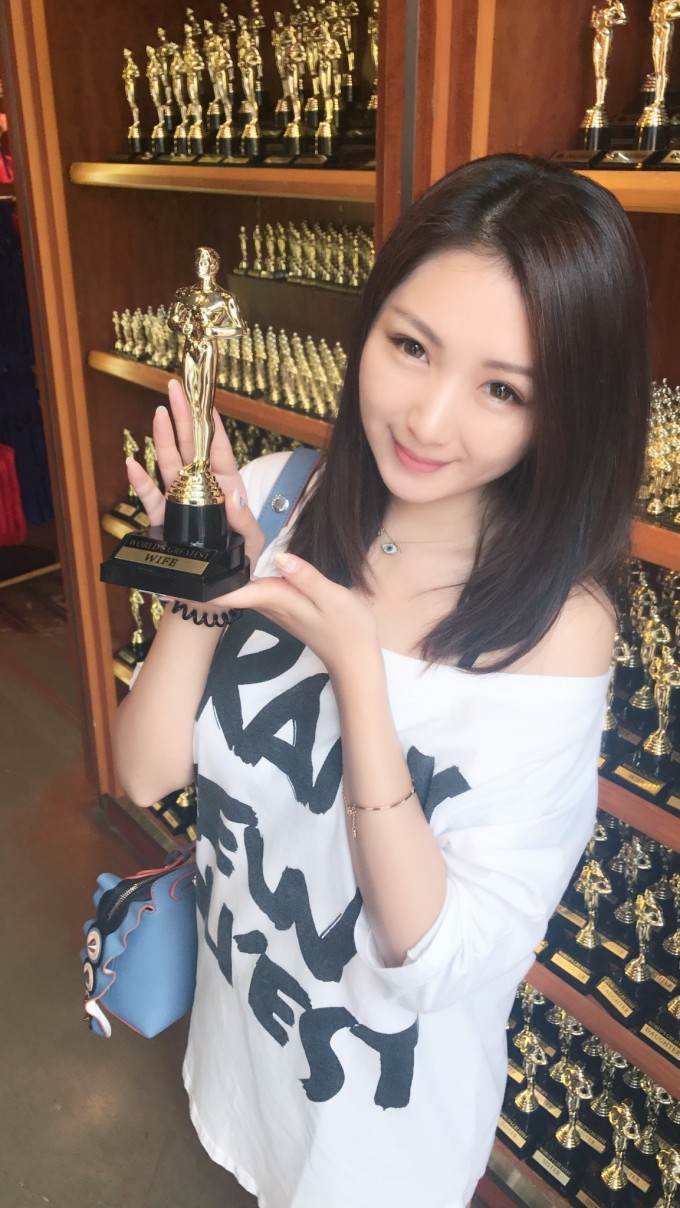 Universal Studios Singapore
The two people who love to go to the souvenir shop can actually spend thousands of dollars in Universal Studios.
Below this little yellow man suitcase, my husband hesitated for a long time and wanted to buy it for me... Fortunately, I was in time. Kill him in the cradle...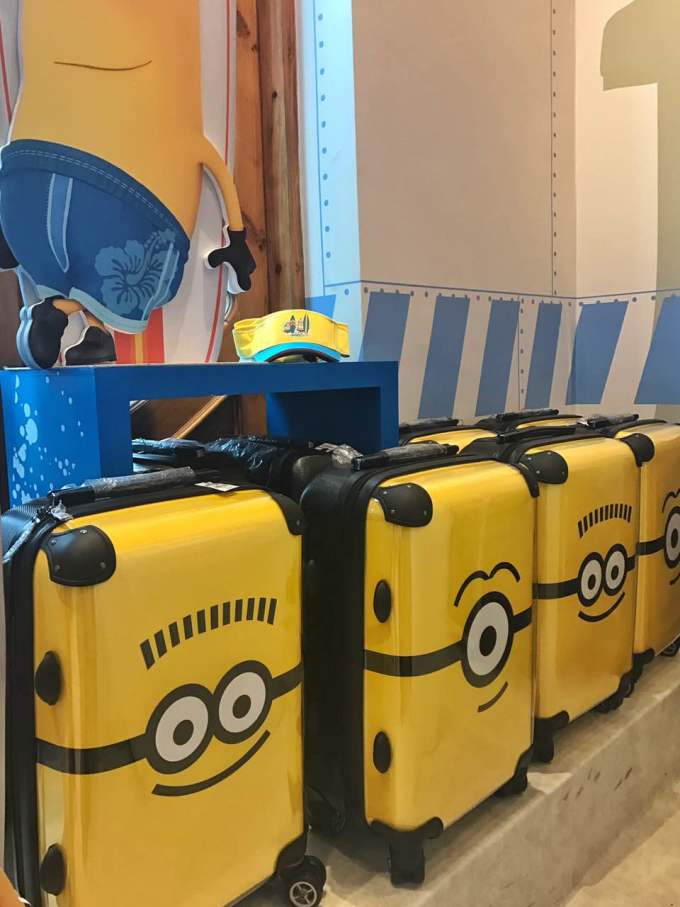 Universal Studios Singapore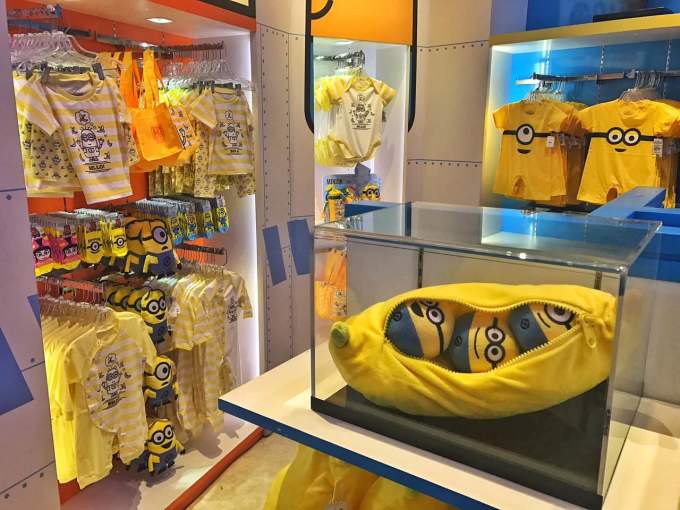 Universal Studios Singapore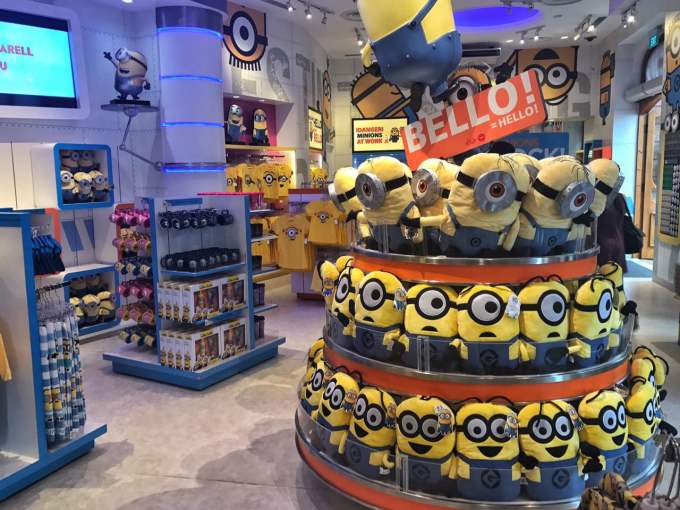 Universal Studios Singapore
After eating, I just came across a road show, so I just sat down and watched ~ cute
Sesame Street~~~~~~
At the end of the show, let's take a photo with COOKIE ☺️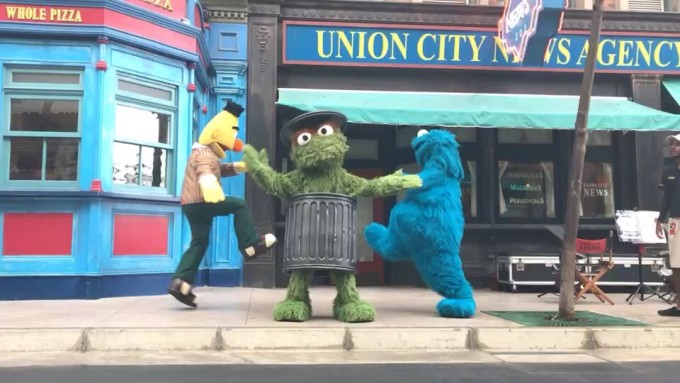 Universal Studios Singapore
Soft and cute cookies💙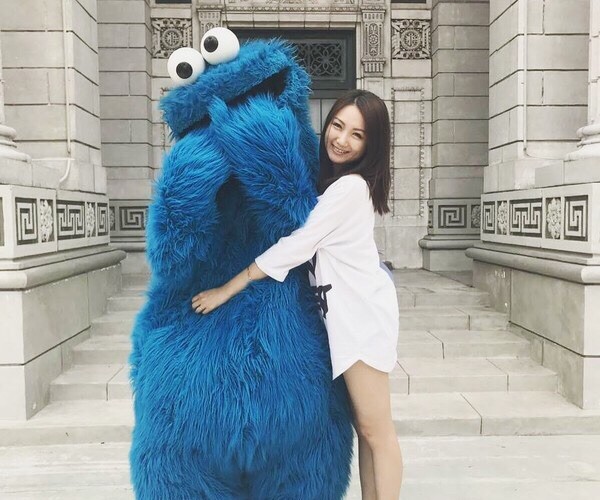 Universal Studios Singapore
Revenge of the mummy, Anubis at the door is huge
Universal Studios Singapore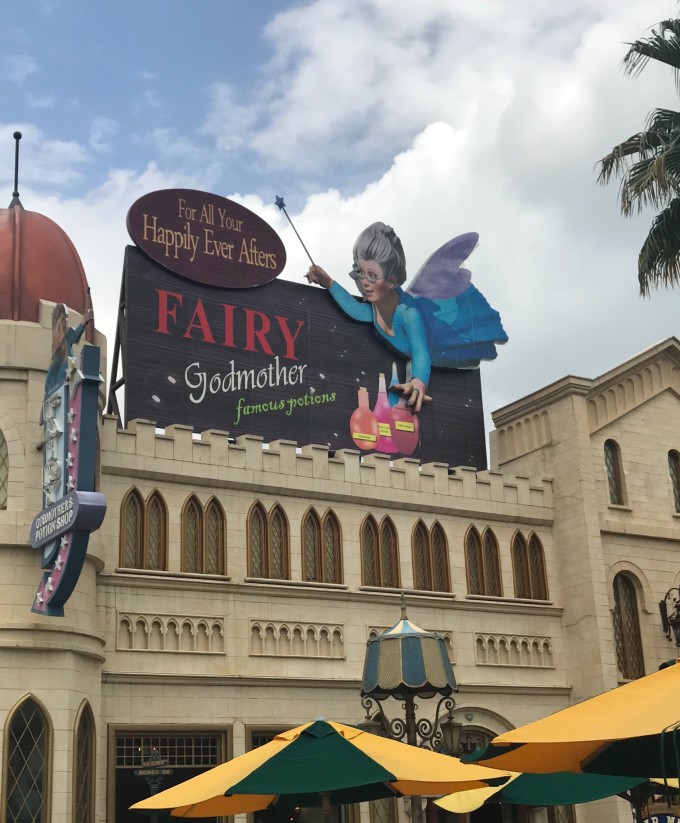 Universal Studios Singapore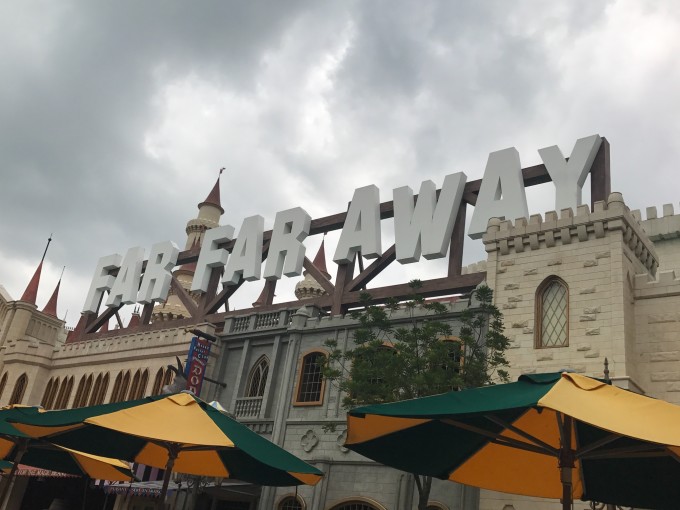 Universal Studios Singapore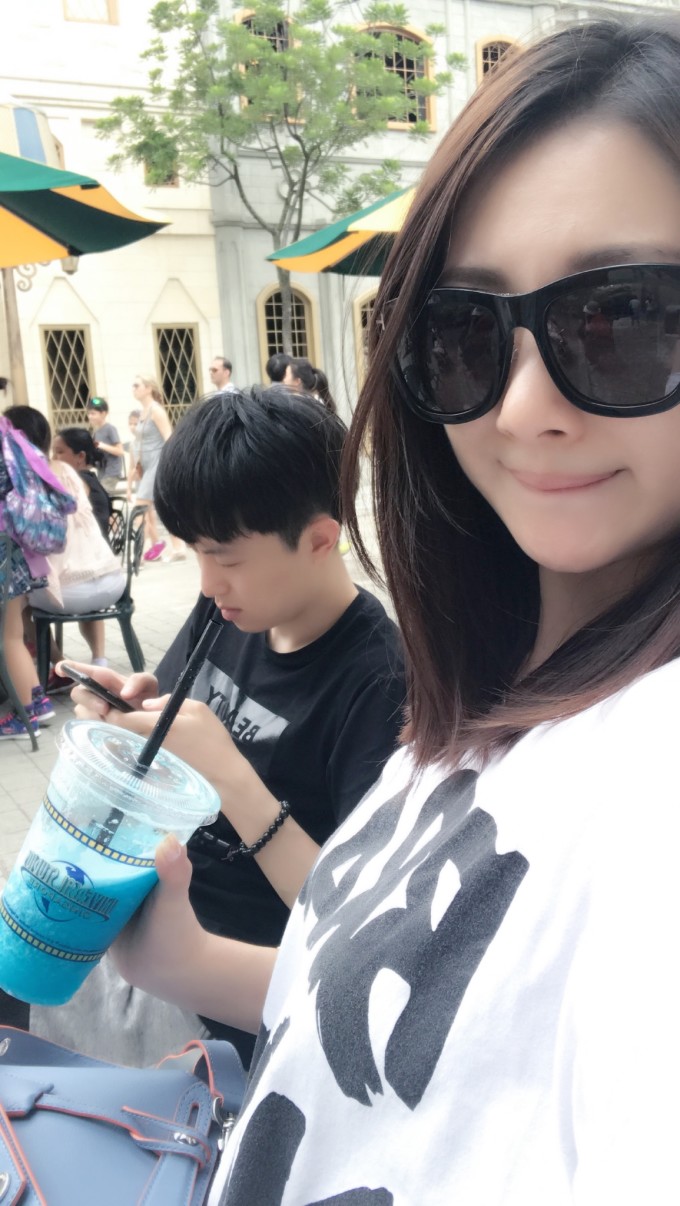 Universal Studios Singapore
Highly recommend "Future Water World"! ! !
Super invincible and beautiful!
There is a timetable for each performance at the door~ You can choose which one you want to watch first, and then arrange the time reasonably.
It was early after we played the rest of the project, bought drinks and turkey legs and sat waiting for the opening.
In addition, if you sit in the front row, you must wear a poncho! The actors will splash water on the auditorium hahahaha, so be sure to prepare in advance!
We are sitting in the last row, and we can only say that the whole performance is really wonderful! If you are not watching the last game of the day, you will definitely do it twice! ! There are surprises in the performance~~~~! ! Super awesome der!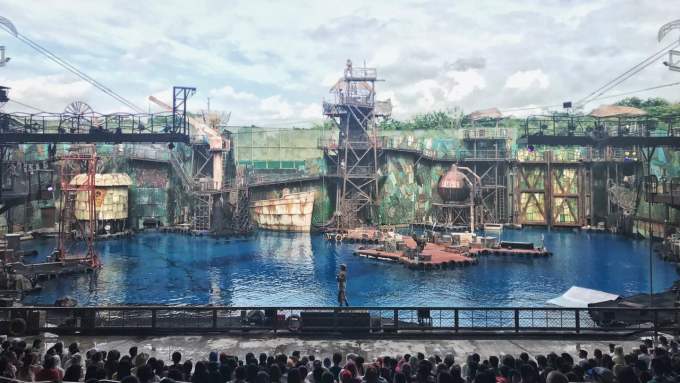 Universal Studios Singapore
There is a big candy store in Universal Studios~ There are so many varieties of candies and chocolates in it, which is very attractive to look at.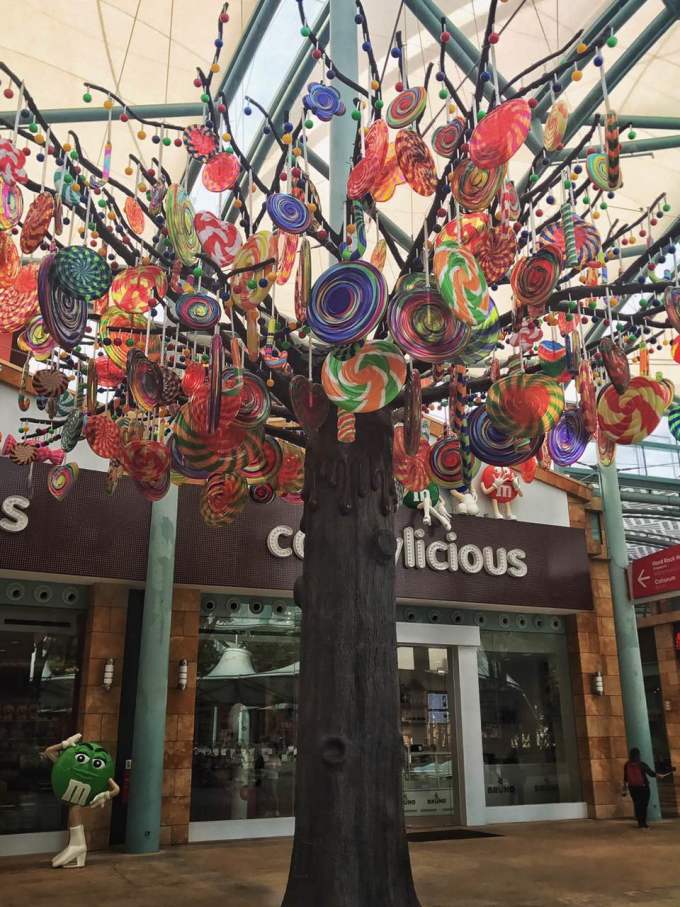 Sentosa Island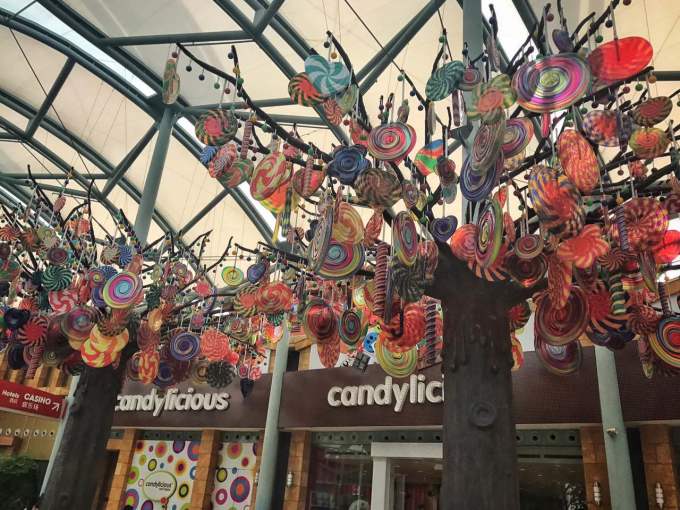 Sentosa Island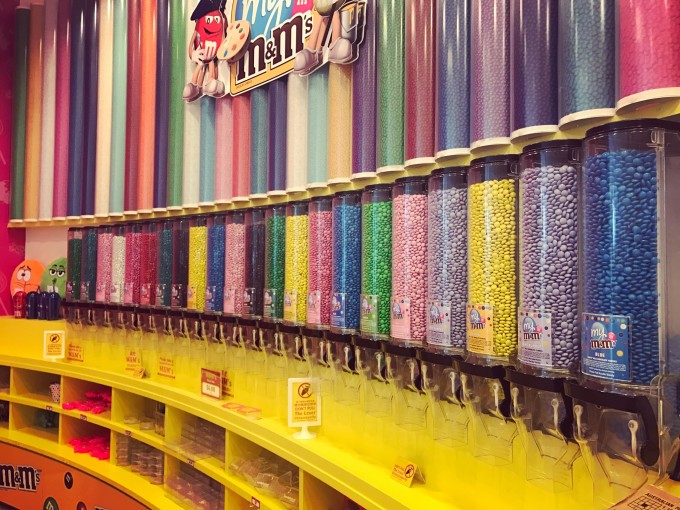 Sentosa Island
Then my husband didn't know where to find the "shopping cart" and bought me a hahahaha.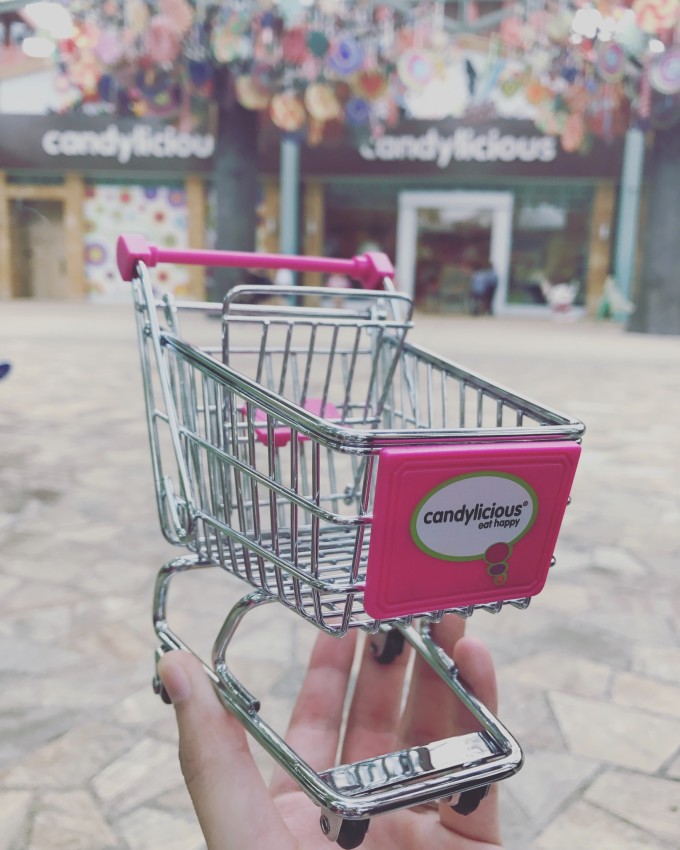 Sentosa Island
Dinner: The well-known #珍宝美食#
book a spot on the official website in advance, and a confirmation email will be sent after success . Jumbo has three branches. Originally, I booked the Riverside branch. The taxi driver drove us in the wrong direction and took us to Riverwalk.... I asked the waiter to eat directly at this restaurant.
Before I came, I saw a lot of comments on this restaurant, some said that it tastes good; some said that it was not authentic, and was dedicated to slaughtering tourists.....I also struggled with other well-known seafood restaurants at the time, and I finally wanted to try this first Family.
After trying it, I can say that this restaurant tastes great!
Two people didn't order much. We ordered chilli crab, oatmeal shrimp, fried steamed buns and a stir-fried seasonal vegetable.
The taste of chili crab is completely different from what I thought, but it is delicious! ! It is sweet and spicy, and the crab meat is quite full~ The oatmeal shrimp must be crispy with the outer layer of oatmeal, with a milky flavor~ But it is a little bit greasy if you eat too much...Fried buns are used with the sauce of chilli crab Simply invincible! Four dishes can be eaten 😝 Shanghai Now there are several Treasures branches opened, if you have time, find my husband and take me to have a meal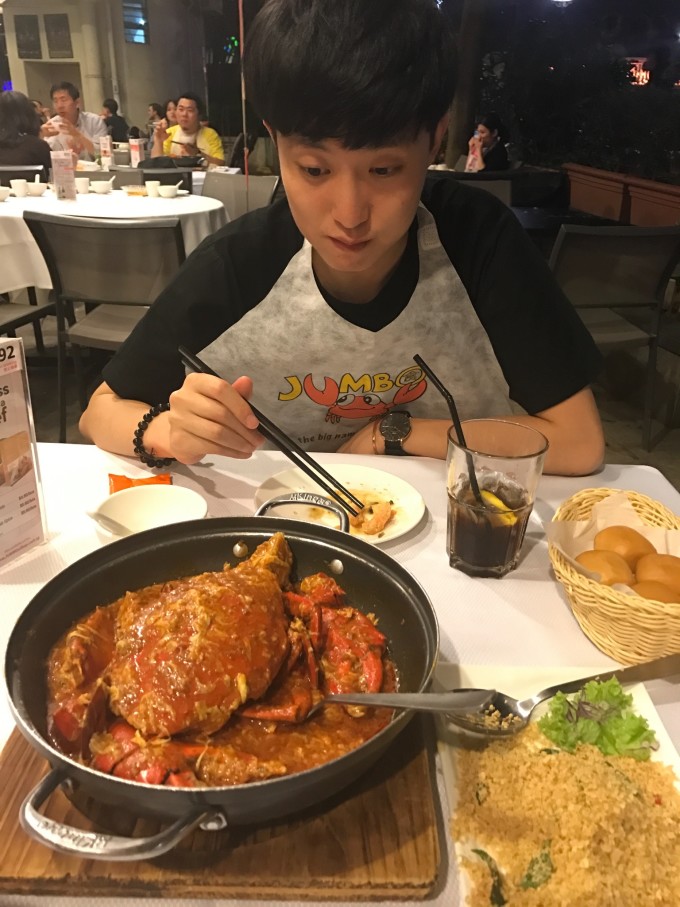 The last day's runaway itinerary 🏃
#松发肉骨茶#:
delicious 😋 The taste of Bak Kut Teh is so delicious~ The pork ribs are very tender, and the taste of pepper and garlic is super fragrant, not greasy at all! The soup can be renewed for free, it is recommended to soak some fried dough sticks in the soup to eat together👍🏻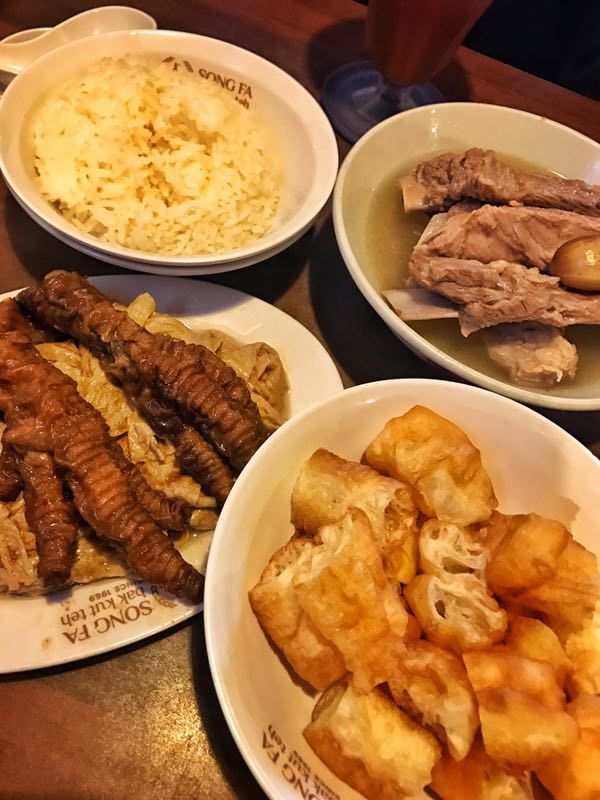 #味香园#:
It is said to be a very famous dessert shop. There were actually no people in the shop when we arrived. Before the Bak Kut Teh in my stomach was consumed, I ordered a mango snow ice. To be honest, the taste is just so so...maybe it's not right, maybe you can try something else next time~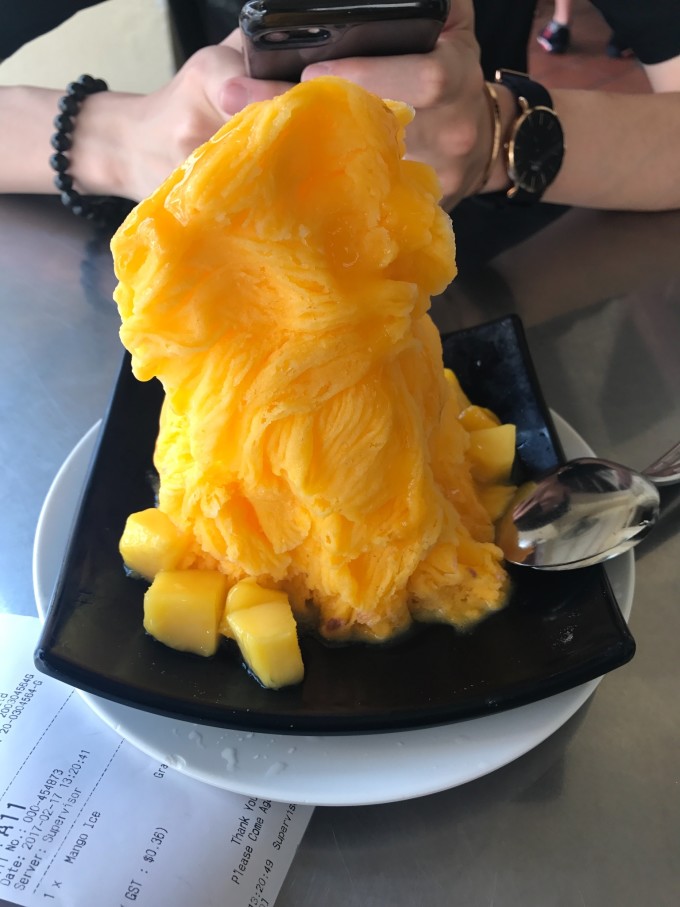 Chinatown
My husband and I are probably the most favorite mode of transportation when traveling abroad is walking. Never take a car where you can walk, so that you can slowly appreciate the local architecture and scenery, and sub-healthy people like us who sit in the office and can't walk a few steps all day can also take the opportunity to exercise.
Singapore is really too hot, afternoon Yan Yang Gao photographs, a few steps away sweat. But I have to say that the garden city really lives up to its name. It is full of greenery, lined with blue sky and white clouds, which is very pleasant.
Like going to Beijing to visit the Forbidden City climb the Great Wall, to Sydney Go to the Opera House, to Hong Kong to look at Victoria Harbor night scene, even though the monotony of tourists landmarks punch low😝 but feeling a little, uh .... I was very tacky people, ah ha ha ha ~ ~ ~
to have to look at the Lion City The Merlion, isn't it? The sun is shining, and it took a long time to find a place... and the result... the big Merlion is repairing! A mouthful of old blood came out, only this little Merlion was spraying water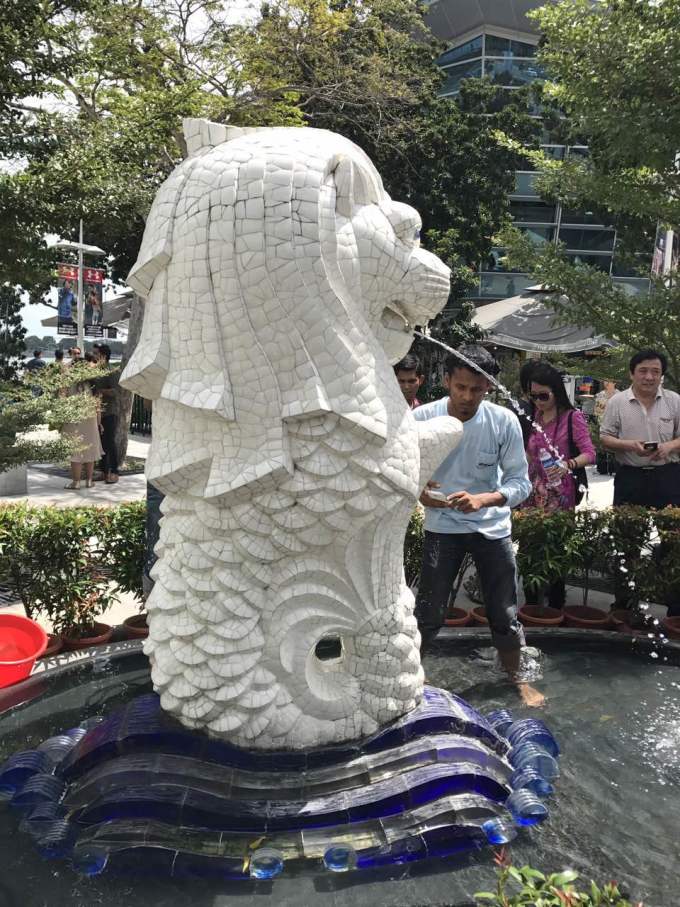 Merlion Park
I didn't see the Merlion, and the street was still strolling hahaha. In the two days here, I almost went to the big shopping malls in the city center. The Bugis, Raffles Ctiy, ION and Ngee Ann City downstairs from the hotel are all good to visit! Less than the price of luxury goods in Europe , but also stronger than the domestic. skin beauty brands than domestic full, usually require a lot of purchasing brand here under one roof - just can
recommend two Singapore local brands it ~
# # Pazzion: local shoe store, good comfort, looks also very good looking. The material is mainly lambskin, the price is very reasonable, about RMB 3,400 for a pair. I bought a pair of lambskin flat shoes that can be rolled up, and a shoe storage bag is easy to carry. I also brought a pair of small flat bottoms to my mother, the price of the pair is in the early 700s.
#Chomel#: Jewelry monopoly, the styles of earrings and studs are relatively trendy ~ the price is around 100-200.
Friends who like to make pocketbooks shouldn't miss these shops like #Papermarket#, #Moleskine# and #Kikki.K#~~ The materials for pocketbooks are all super complete, so you won't be dazzled to stroll around hahaha. But the price/performance ratio is average, anyway, my husband doesn't understand these things at all. When checking out, he still sighed why these messy little things are so expensive🙈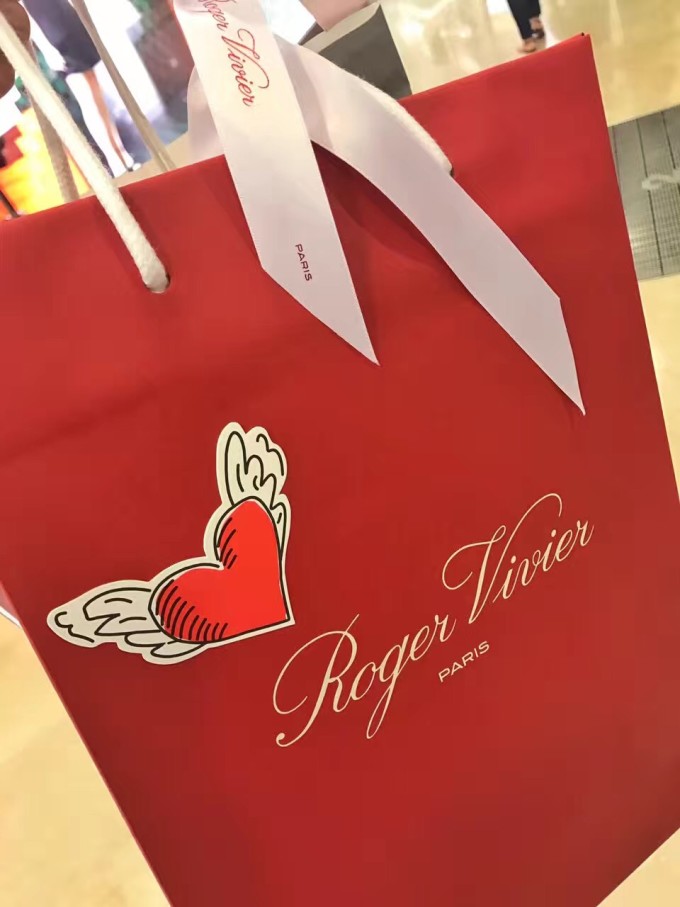 Recommend #昌泰饼家#'s egg tarts!
It is located on the basement level of Takashimaya in Ngee Ann City. The business is very good. In the past afternoon, many people were queuing. At least 4 egg tarts were bought at a time.
The meringue of the Portuguese egg tart is too oily, it has always been a bit disgusting... and this egg tart is my favorite Hong Kong-style tart! The outer skin is very crisp, and the egg liquid inside is smooth and tender. It just seems to make me salivate 😋 We two sat on the side of the road and settled out a box hahaha! It's best to eat it when it's hot from the oven, the best taste! !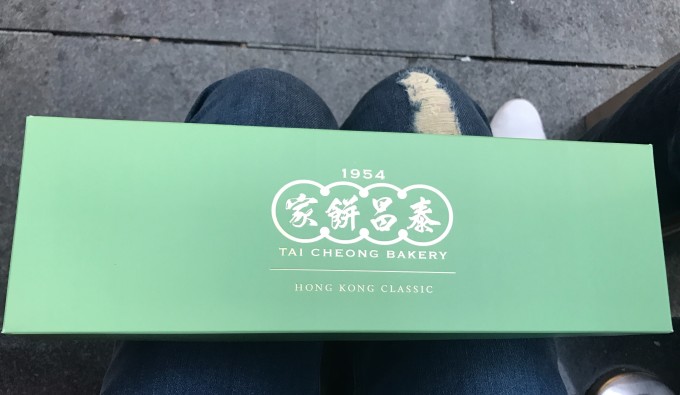 In addition, remember to don't miss #阿伯炸冰冰# Ha~
Said it is "Abo", in fact, there are also Abo and grandma who set up the stall together. I heard that there is an Arbor who has been setting up a stall on the Merlion side, but I didn't find it after going around for a long time (no Merlion, and no Arbor). It's frustrating...
but~" The saying "The Road to Unsurpassed People" is correct! After visiting the mall, I saw an Aber ice cream stand! Really, I use gallop! Flew past! 😁There are several on the same street on Orchard Road. They are easy to find~
There are several flavors of ice cream, and you can choose bread or waffles for the outer skin. I chose bread with taro flavor ice cream (colorful bread🌈). Many people say the taste is average, but I really like this combination! Two foods with completely different tastes create a new taste, which is delicious! In fact, you can also make this at home, but it is better to choose ice cream with stronger milk flavor.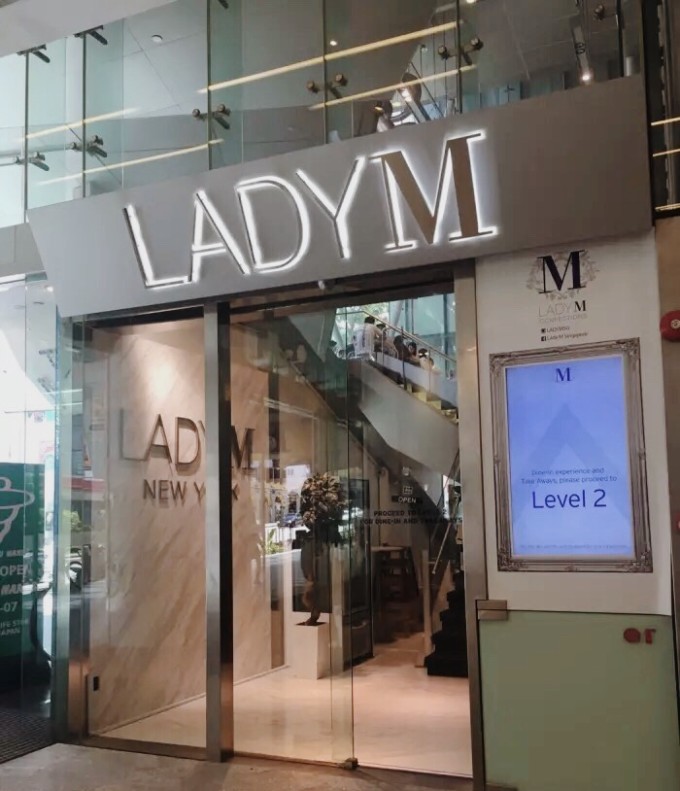 LADY M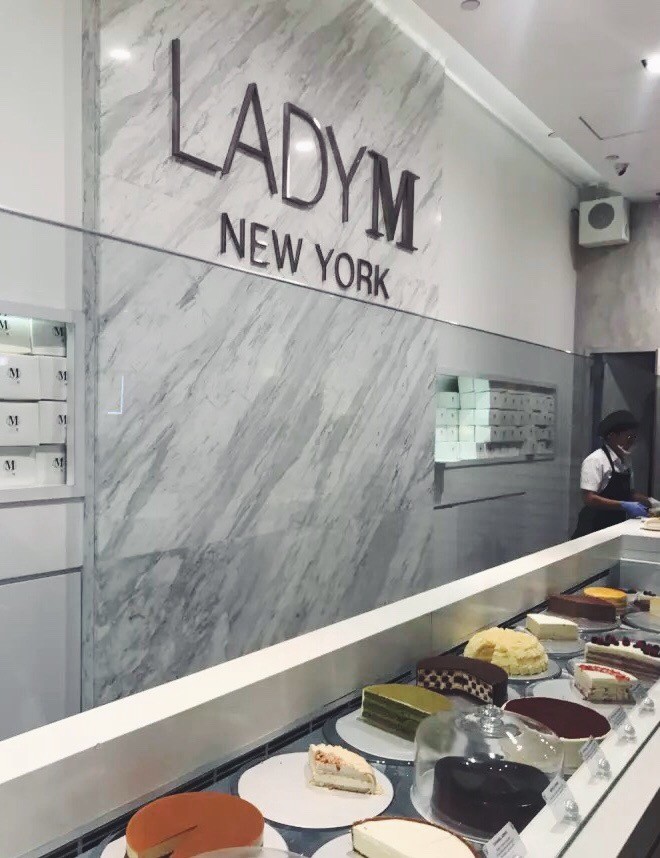 LADY M
All the way to eat to buy to buy, the rush in the last time Singapore is another important line of travel #Lady M #
Shanghai recently ifc opened a new store also caused a burst of cattle led to the current crisis ... only store queue If you can eat in, you need to shake the number for take-out. Anyway, my friend hasn't shaken it for half a month... The one
we went to was on Orchard Road. We didn't wait in line and went straight up the stairs.
My husband ordered strawberry cream cake, the chocolate layer I wanted. (I want to check the common sense...but really...can't eat it...)
Melaleuca is great! Exceeded expectations completely! I usually don't have a cold with mille-layer cakes, but lady m's home is really different~~ I can even feel that the layers of the cake crust are cut when I go down with a fork. The creamy filling is also very creamy and the sweetness is just right. -
without queuing, service ok, cakes real tasty, I heartily recommend, if to Singapore do not miss ~
as like Shanghai this team in a row for hours, take-away have to rely on luck Yaohao ... .Forget it...after all, it's just a cake, not worth the effort.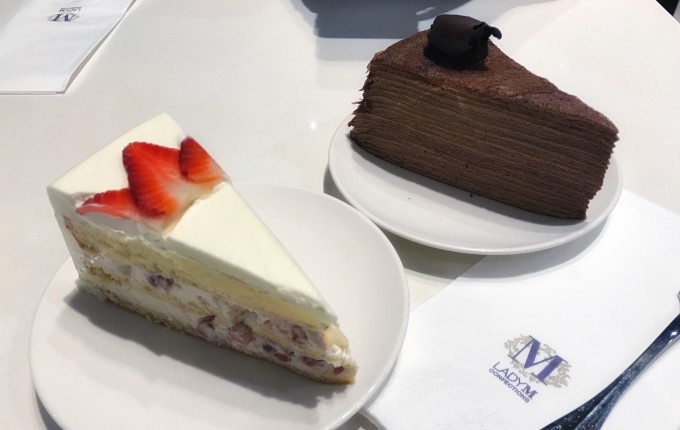 LADY M
The last trip before leaving-airport shopping,
tax refund at the airport is also very fascinating... I
bought a Bvlgari bracelet at the time, and the clerk told me that it would be ok to apply directly at the airport tax refund counter. Before arriving at the airport for departure, we went to the tax free counter to go through the tax refund procedures. At that time, we asked whether we would refund cash or credit card, and chose a credit card. After the staff helped the operation, they said that because it was a jewelry, they needed to go to another tax refund counter in the airport to check the items for them. As a result, I went to the counter inside, first queuing to check the tax refund form that was processed outside, and then queuing to check the purchased goods, and then told me that I could only refund the cash.....I was confused... and finally at the airport. .... Inexplicably more than nearly 2,000 new dollars, I want to cry without tears 💁🏻 There are many specialty products in
Singapore , and every gift shop has a Chinese shopping guide to help introduce it.
In addition to Datong than minor differences creams, etc., you can also buy meat, butcher like to go back. If the journey is not long, the colorful cakes of #bengawan solo# are also worthy as souvenirs. I bought two big boxes of colorful kaya rolls this time and they were delicious! I regret that I should buy another colorful chiffon~~~~
After buying the souvenir, hurry up and go to #亚坤# at the last moment. I missed it until I was leaving. I didn't eat it at the airport...
kaya toast is not too sweet, it is too sweet... half-boiled eggs are available in the
shop. I bought a lot of small cans of kaya paste and returned as gifts.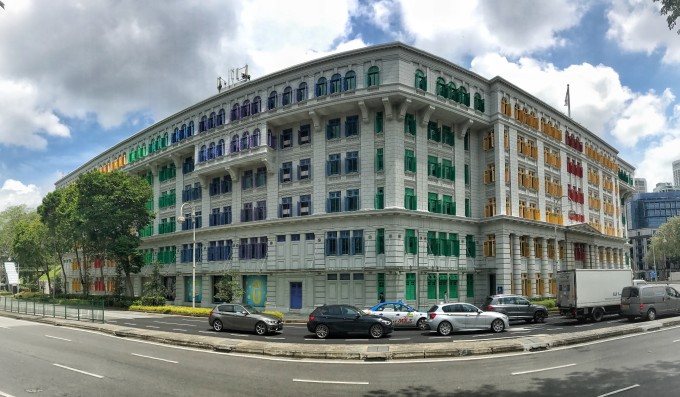 In fact, for Singapore is still a lot left Unfortunately, no photo with the big Merlion, did not watch the laser show, and did not go to the Hainan chicken rice, curd his wife, Joy Park, laksa and black pepper crab / white pepper crab /Salted eggs, crabs and so on...
Let's save and see you next time 💙
At this point, the whole honeymoon trip will end perfectly 💛 Looking forward to the next time we will continue to see the world hand in hand💜