The first trip to the country by the slope I was introduced to the grand sponsor of the Song Dynasty Miss.Melody and BFF 's right! We are all together again~ Since 2014, we have agreed to be busy with each other at least once a year, so here we come~

The Porcelain Boutique Hotel
I have to say Singapore Visas, OMG ~~~~ this for us Fujian unmarried girls, really xibeh fear, Melody had with a group of friends while in college was refused! ! ! The refusal of the country's visa is unreasonable and the visa cannot be revisited within one year. Melody originally launched last year and again in Singapore trip for a companion, but, she was brutally refused. TB is the travel agency put relentless Fujian People take a detour. Melody this year to find the Singapore people do guarantee, two days to get a visa, and then use my visa to the security of the Song Dynasty, so the pass rate will be relatively high.
Singapore is a diverse and beautiful island country and a prosperous metropolis. It is known as the "Garden City". Everywhere I go, I am full of green eyes. Clean and tidy streets degree to mention, is Southeast Asia only country that will not jam in.
Common languages here: Singlish, English, Mandarin, Fujian , Cantonese
transportation: buses, subway, Grab (Grab in Southeast Asia is playing a very fire car app)
bus slope country, metro starting at $ 0.85 (what are expensive in this country, quite surprised public transportation so cheap)
The taxi/taxi is relatively pretty. I don't know how much the starting price is. Anyway, it costs 7-9$ (SGD) for a 10-minute drive.
Singapore is very small. A taxi is 20-25$ within half an hour from the airport to the city center. around complete a Singapore heard 2-3h get.
TIPS: (Mandatory item)
Phone card (Buy TB) The cheapest airport is more than 30$=150¥
Easy Card (similar to Hong Kong Octopus) card can not retreat, but needs a few new currency fee yo
conversion plug
Singapore immigration cards are bilingual so do not worry
download a Google Map / Grap (Grap can bind visa CUP card, Cash can also be used)
Exchange rate SGD $ 1X 5 is RMB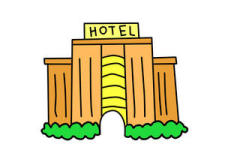 Hotel: Porcelain hotel Porcelain hotel
recommendation index The four-star
room is not very spacious, and the open space only has two suitcases. It is located in the Buffalo area, the location is super convenient, the subway is walking, and the Haji Lane is only 10 About minutes. Downstairs mostly Chinese Sichuan restaurant, do not miss supper time, the taste is pretty good yo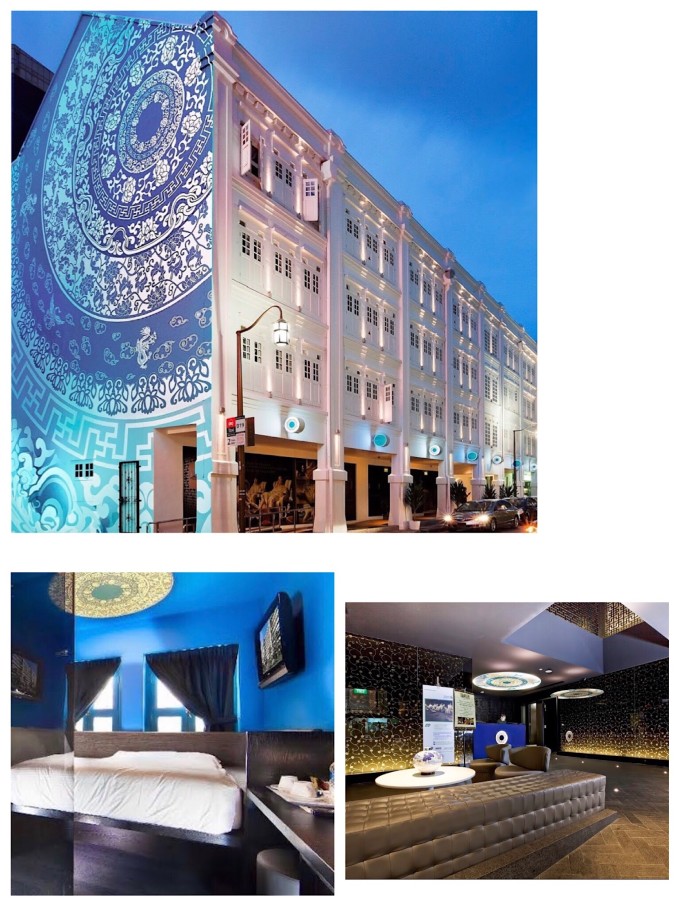 The Porcelain Boutique Hotel
Hotel: Bond Boutique capsule
Recommended for three and a half
good little hostel slope country needs a month or two in advance booking ah, often full, this is the most pit the absence of two single beds, and only a two-bed, Then I booked it and found it was a single bed after checking in! Two persons are also charged. But the daily necessities are for two people, and the environment is good. We can accept it (hahaha)
. The location of the house is also excellent. When I go out, turn right is the Ins Internet celebrity attraction where I want to check in. Turn right and come out on the street There are many murals, the bus stop (a few hundred meters walk) and two famous Bak kut teh are also nearby.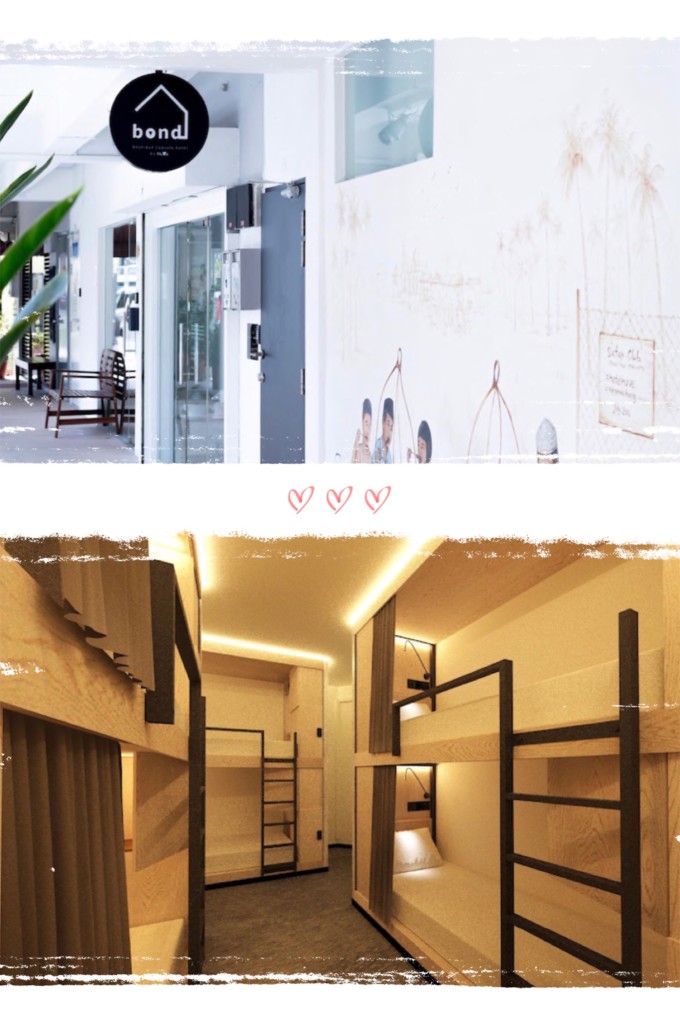 Bond Boutique Capsule Hotel Bugis-Hostel
Hotel: Marina bay sands
, this is simply one of the country will punch Singapore hotels / attractions, no need to do more to introduce you, people around the world are attracted to come to its home pool, it should be the whole family infinity pool Asia's largest bar ( If it's not for the largest swimming pool, you can leave me a message saying yo, I still want to know der) Then there is nothing to say about the completeness of the major brands in the shopping mall (small CK must be bought here, the style is relatively complete, the airport I went to see melody, but there are not many new styles, although it is tax-free)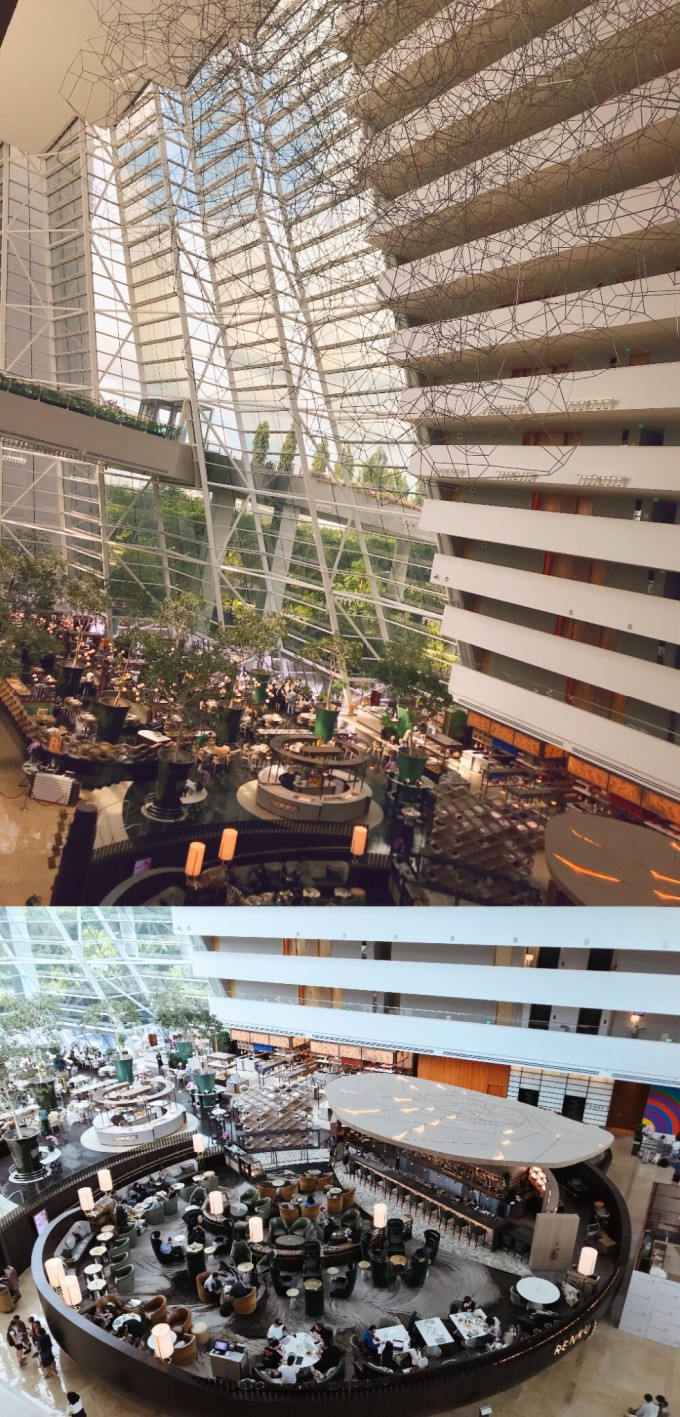 Marina Bay Sands Hotel Singapore
Tips: Please be sure to apply a thicker sunscreen!!! I was too lazy to not apply it, and I got sunburned directly! ! ! Super pull derr~
As long as you wear the correct bikini in the swimming pool, it is super easy to take pictures. Melody recommends that you wear white during the day, and black is really a passerby feel for long shots.

Marina Bay Sands Hotel Singapore
Dad is super compatible with Melody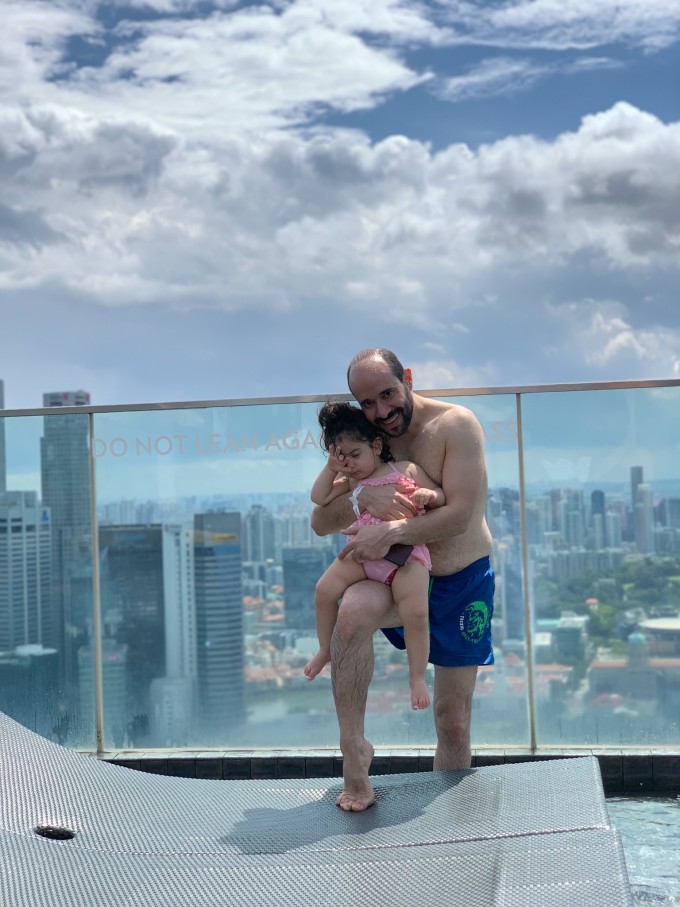 Marina Bay Sands Hotel Singapore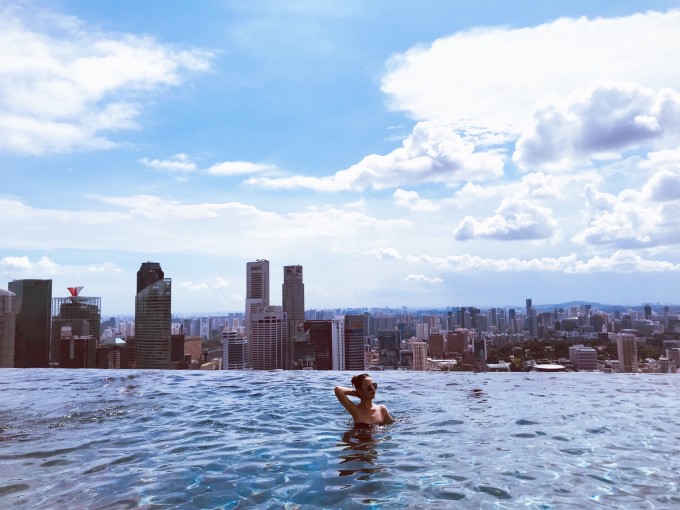 Marina Bay Sands Hotel Singapore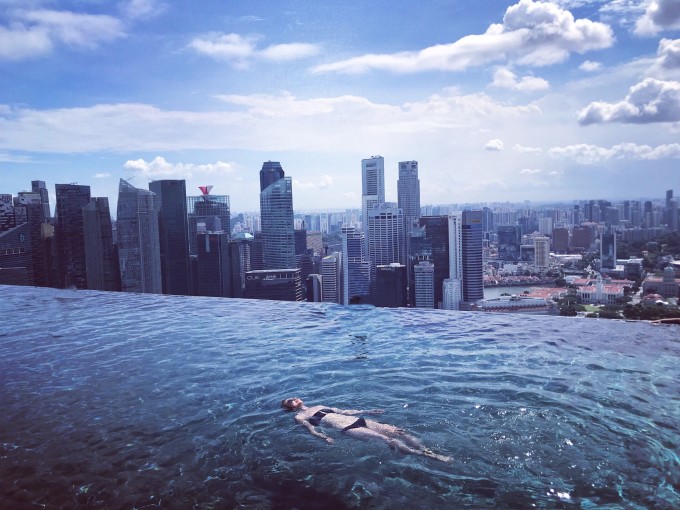 Marina Bay Sands Hotel Singapore
In the pool, I met a young lady from HK, who was super niceeeee, and took a SLR to help us take pictures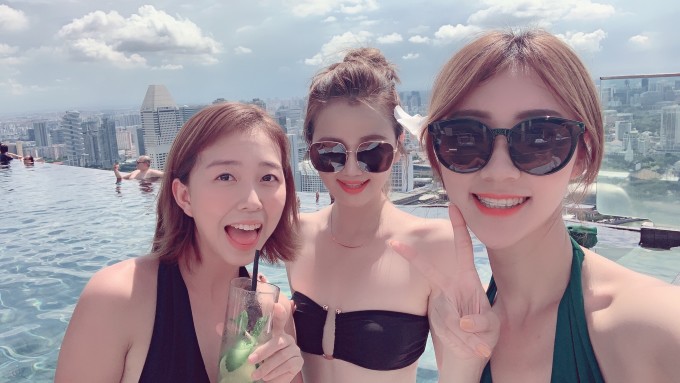 Marina Bay Sands Hotel Singapore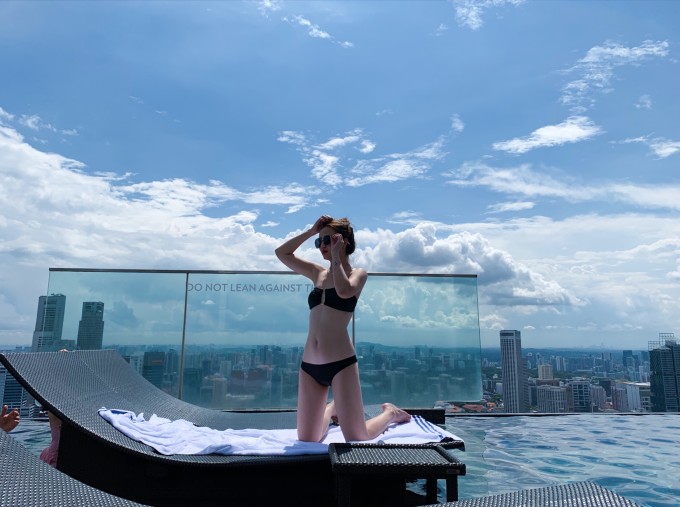 Marina Bay Sands Hotel Singapore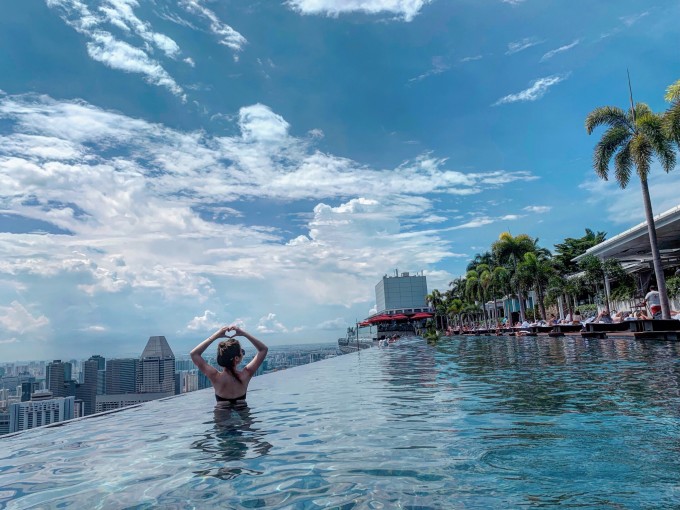 Marina Bay Sands Hotel Singapore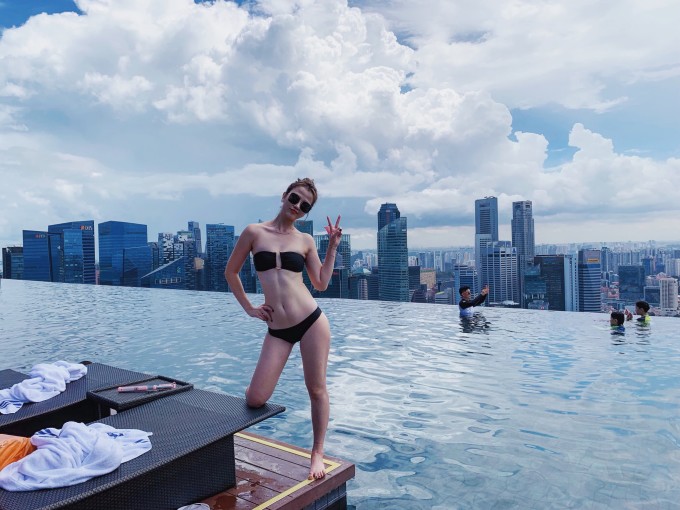 Marina Bay Sands Hotel Singapore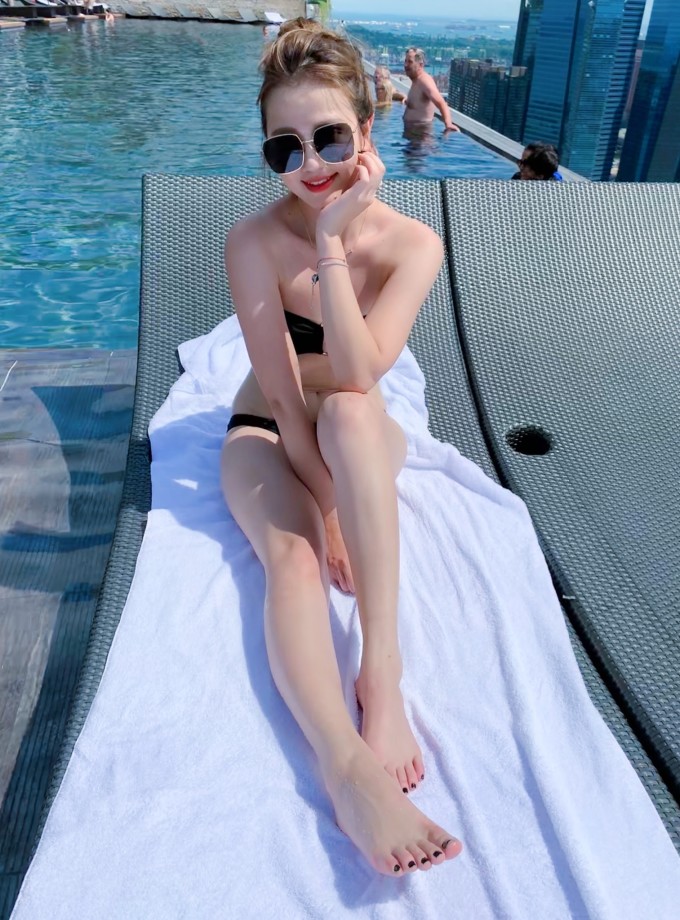 Marina Bay Sands Hotel Singapore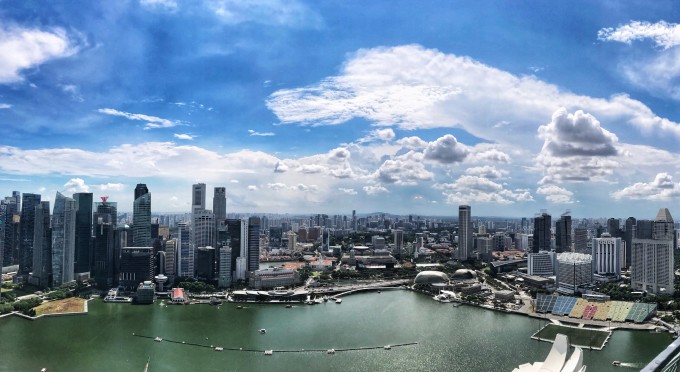 Marina Bay Sands Hotel Singapore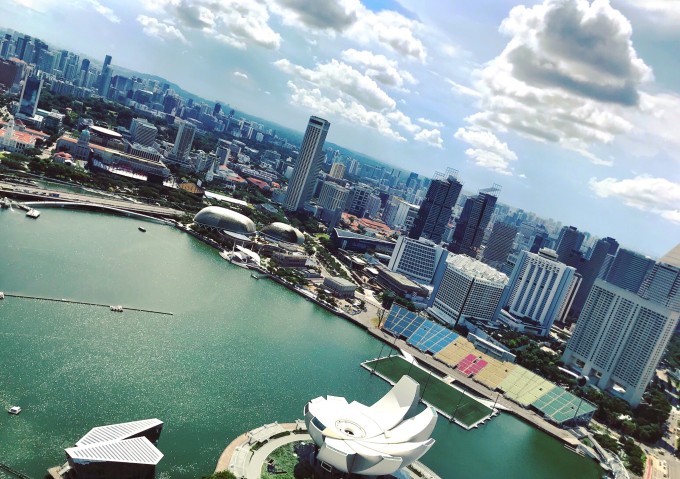 Marina Bay Sands Hotel Singapore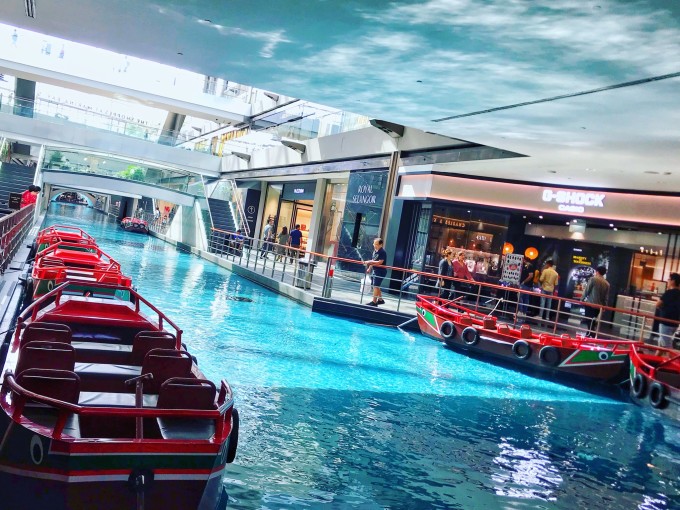 Marina Bay Sands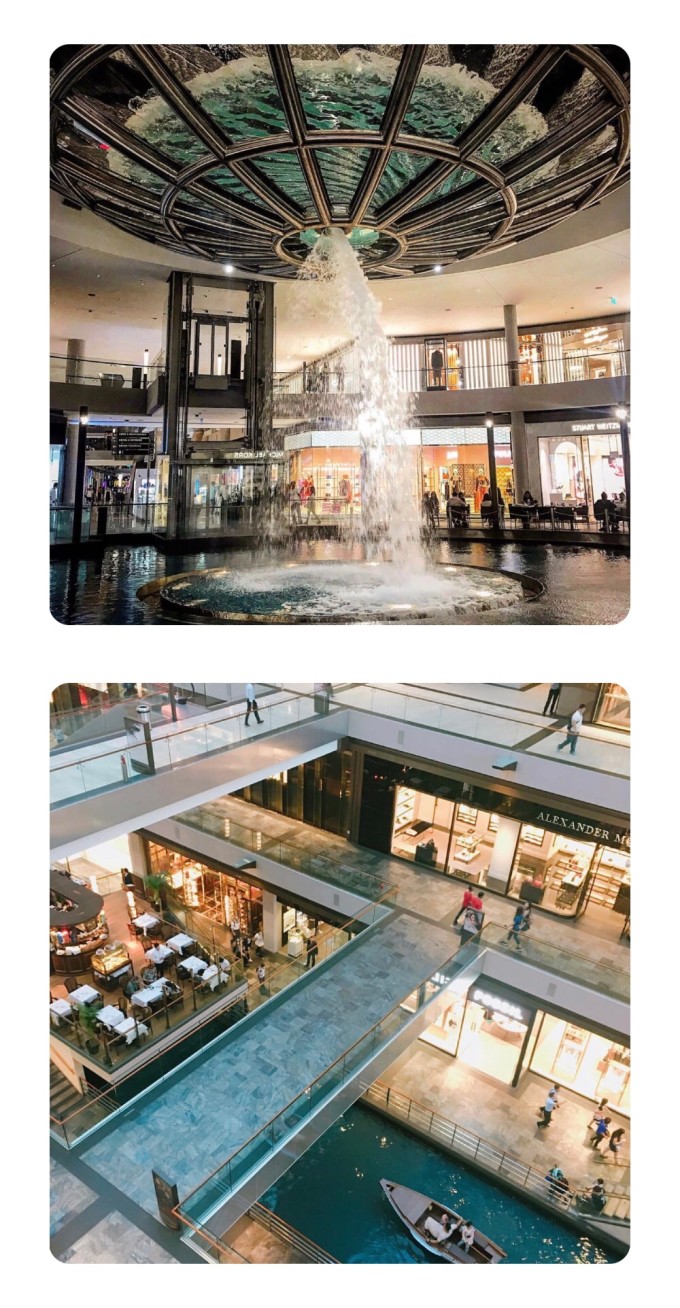 Marina Bay Sands
Isn't it super bullshit! This is the first time I went swimming.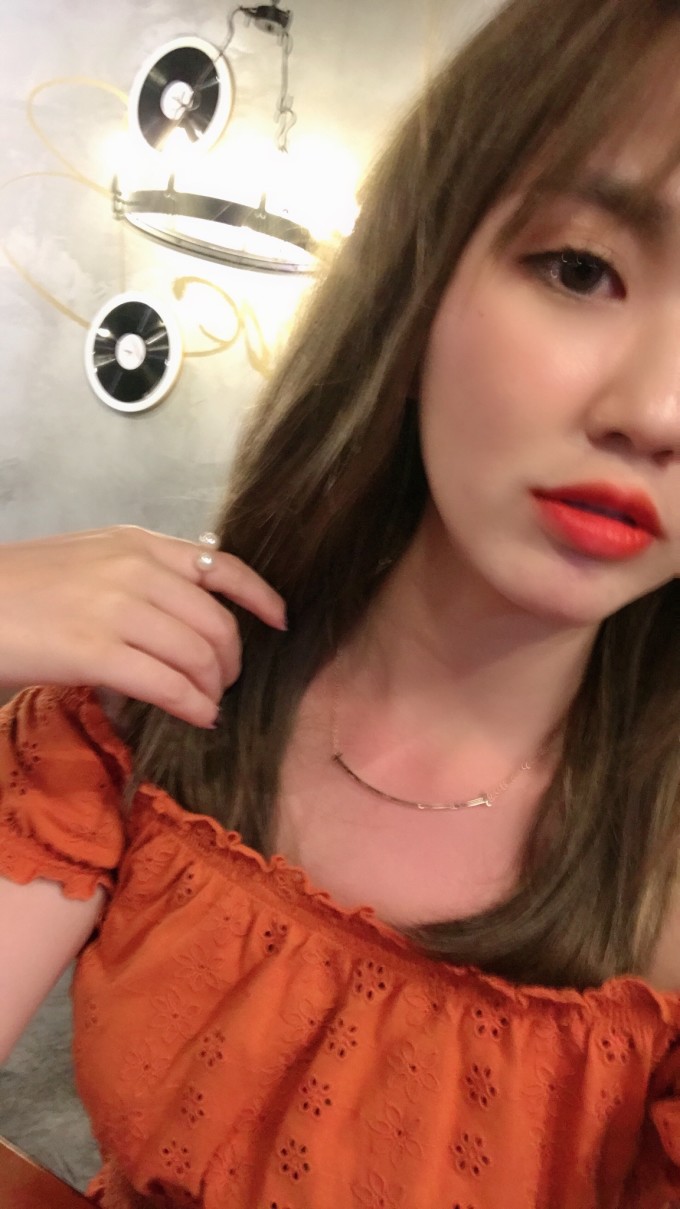 Singapore has a lot of food, and there are many Michelin-levels on the street (the following order is not based on ranking) Maxwell food center (go early, preferably during the day, otherwise many stores are closed after evening) Must-eat list: 1 , his wife tofu (soy bean curd taste it home very rich) 2, Hainan chicken rice (people up to the house should be wrong, but here's Hainan chicken want to eat less than a melody standards Kazakhstan)






3, Lumian ( Singapore improved version Lumian, it is worth a try) but the melody is still pushing us Fujian Lumian best!
3. Laksa (each stall has its own unique flavor, I don't know which one is the best)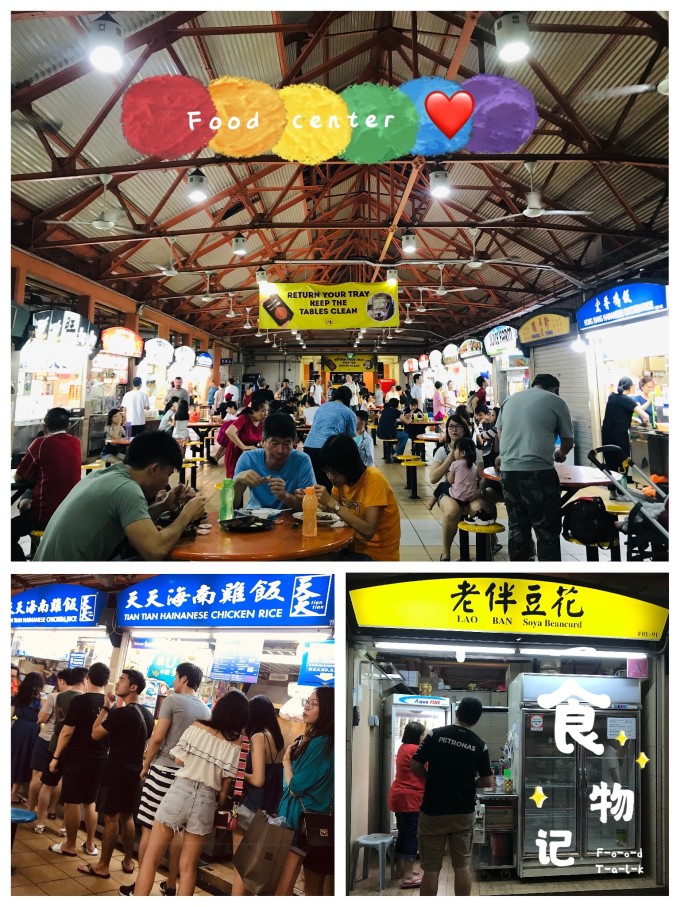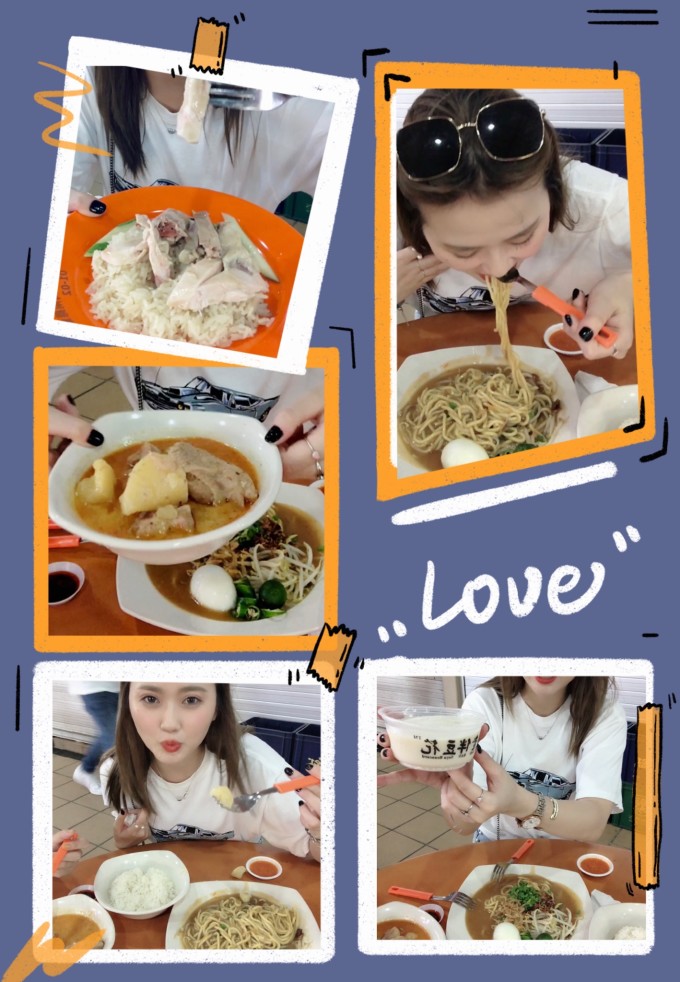 Toastbox is a super push everyone to give it a try. We also visited by accident and saw a lot of office workers lined up. We also went to join in the fun. The result was not disappointed, Laksa! This Laksa is one of the best I have eaten in Po Country. There is also mandarin duck milk tea (very silky) Jiayang toast is also a must.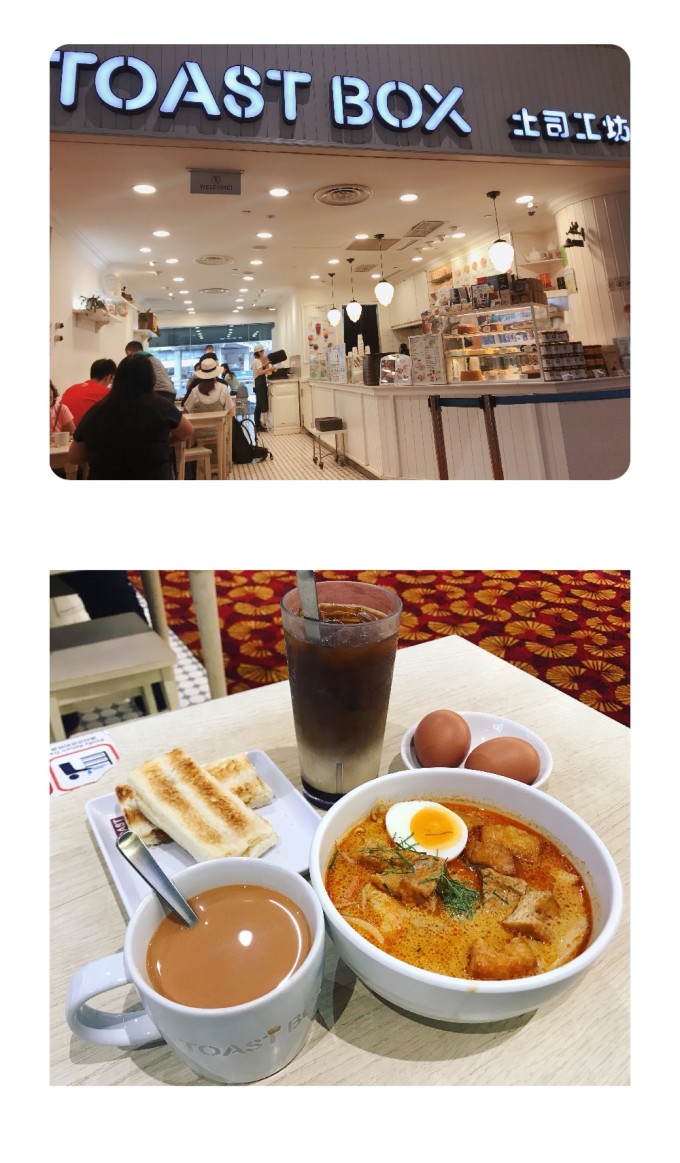 Tsuta the world's 1st Michelin ramen, a bowl of noodles is about 120RMB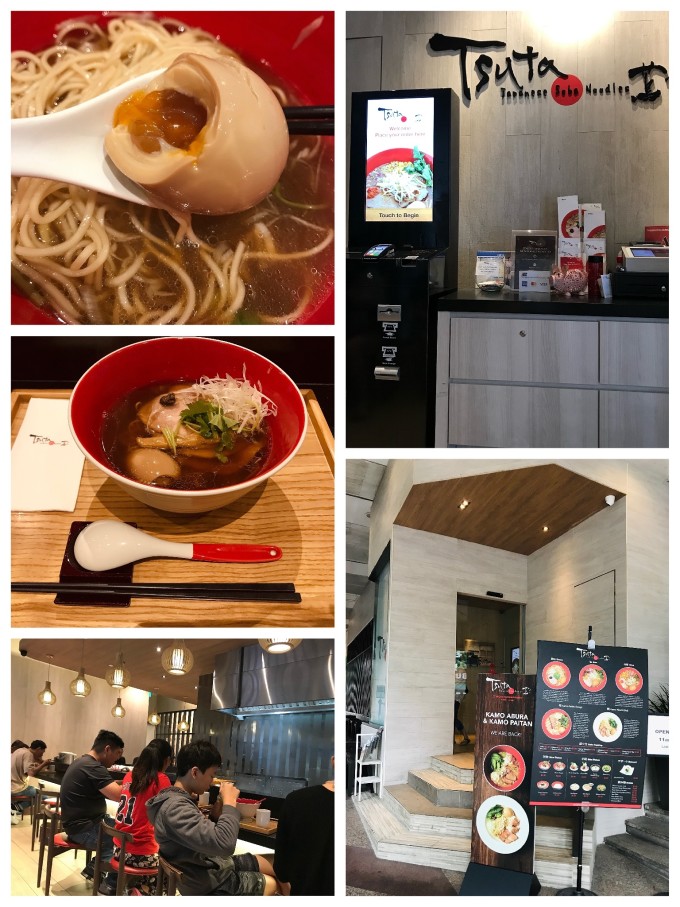 Laksa frost bridge known as Singapore's best to eat laksa, boiled with charcoal, just to eat with a spoon! The shrimp and milk are rich, the point is that they have blood clams! ! ! This is the first time I ate noodles with blood clams (the ingredients are fresh)
Address: Google map is ok. The location is relatively off, the only attraction nearby: Kampong Glam ( Sultan Mosque )


Weinan remember Hainan chicken rice, rice outside its home super fragrant with exclusive secret sauce, superb knife makes flesh attached, texture and taste more fragrant.
Address: Jurong Point, Jurong West Mall, Ground Floor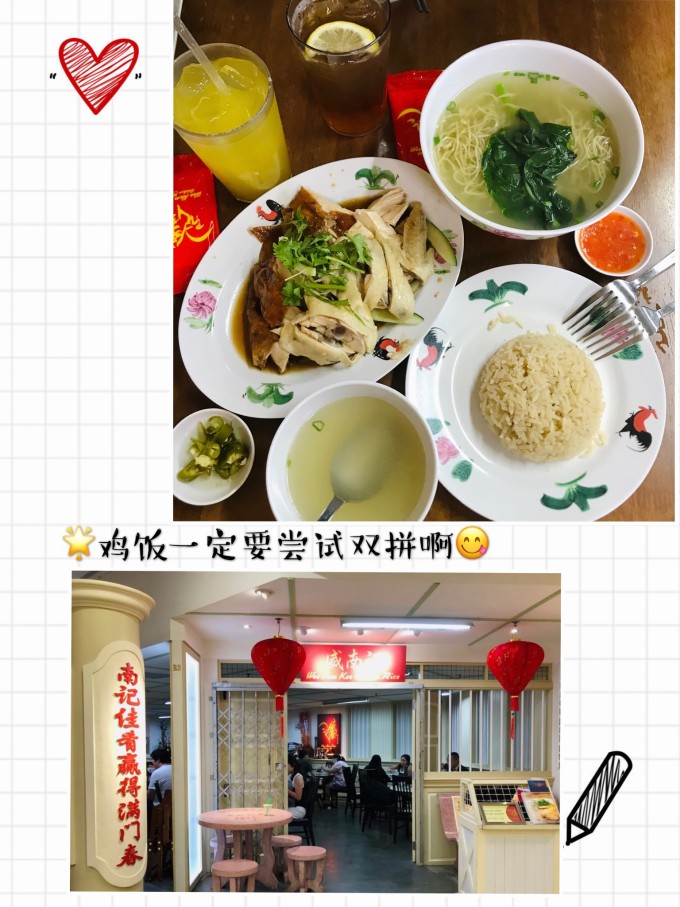 Lion City Geylang Jiu Xiang live frog (street food stalls), this is a country slope friend took us to eat, he said that small to eat large, will eat supper once a week, more than we 12:00 eat also crowded ah, but due to the location in Geylang street, the girls still have to pay attention to safety Oh, after all, the street is the red light district.
Its frog is really amazing, the green onion ginger frog is spicy and delicious, and it is delicious when added to the porridge! I who don't drink porridge ate three bowls of porridge in a row! ! ! ! I am a person who is super good at eating frogs, I think his family is the originator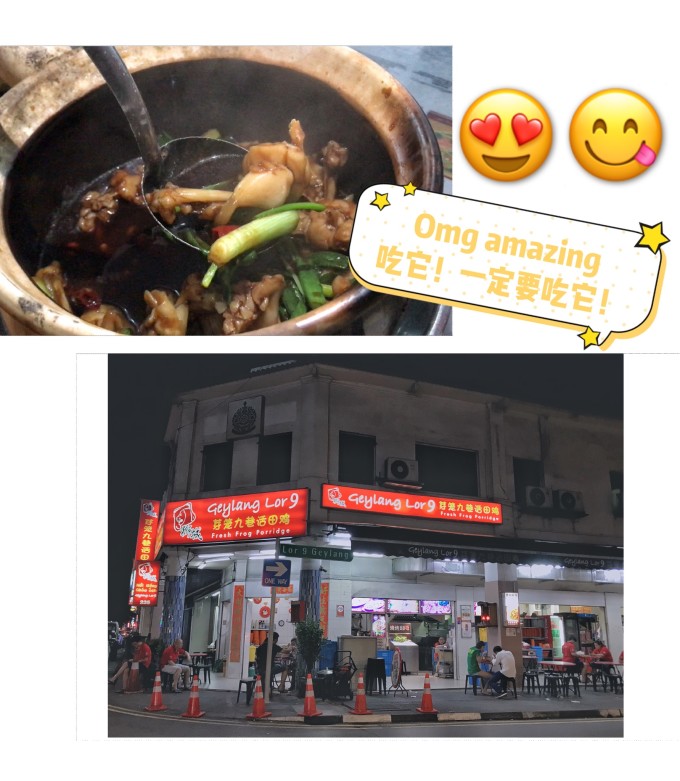 SONGFA Bak Kut local old, state-owned slope in the number of stores, if not eat it feel to be white slope country trip we Bak Kut The signs point addition, there are braised pig's trotters, halogen tofu taste awesome . And Bak Kut Teh can be added in unlimited soup, and the pepper flavor is quite rich.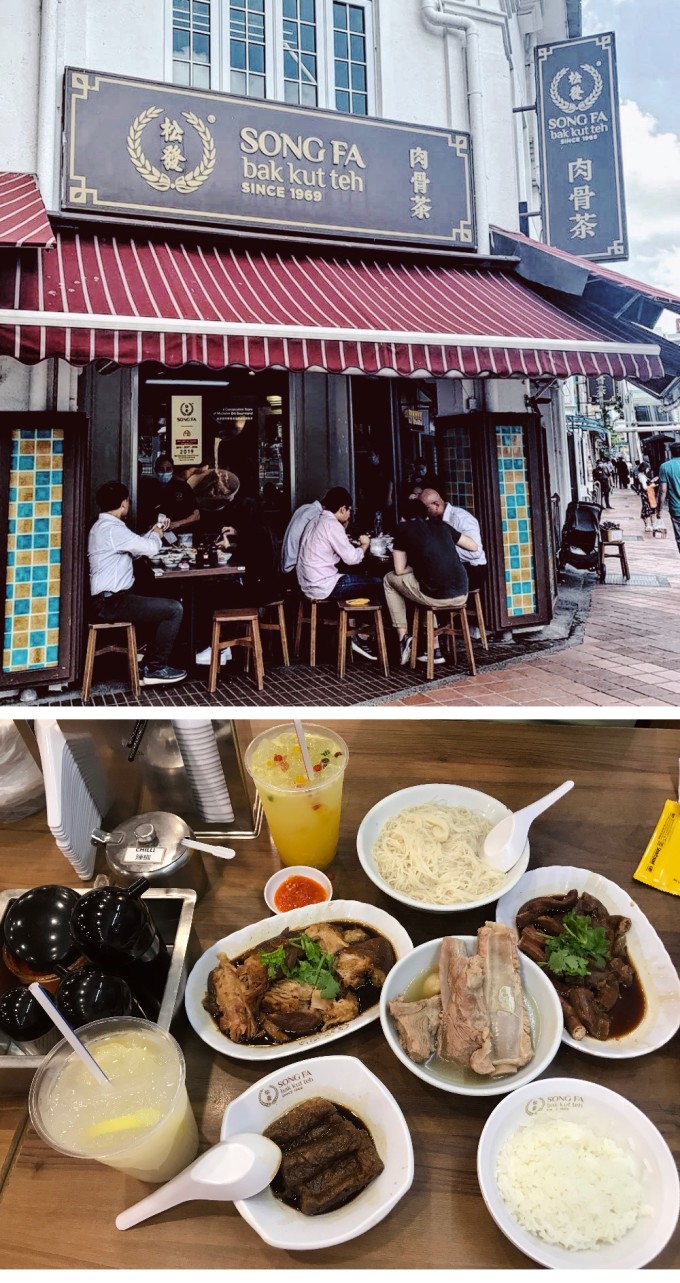 Yongcheng
Dining Room (opened at 3:30 in the afternoon) This restaurant was also taken by a local friend to enjoy it. I ordered white pepper crab and garlic chili fried la la (la la is a sixtieth birthday) OMGGGG never tried again delicious crab than its home (or to say no than Singapore delicious crab) crab looks great only not at all cut corners, but also tender and juicy, the only trouble is expensive, the price of crab is ok Yes, a 56$ (280RMB) sixtie is a small expensive 18$ (90)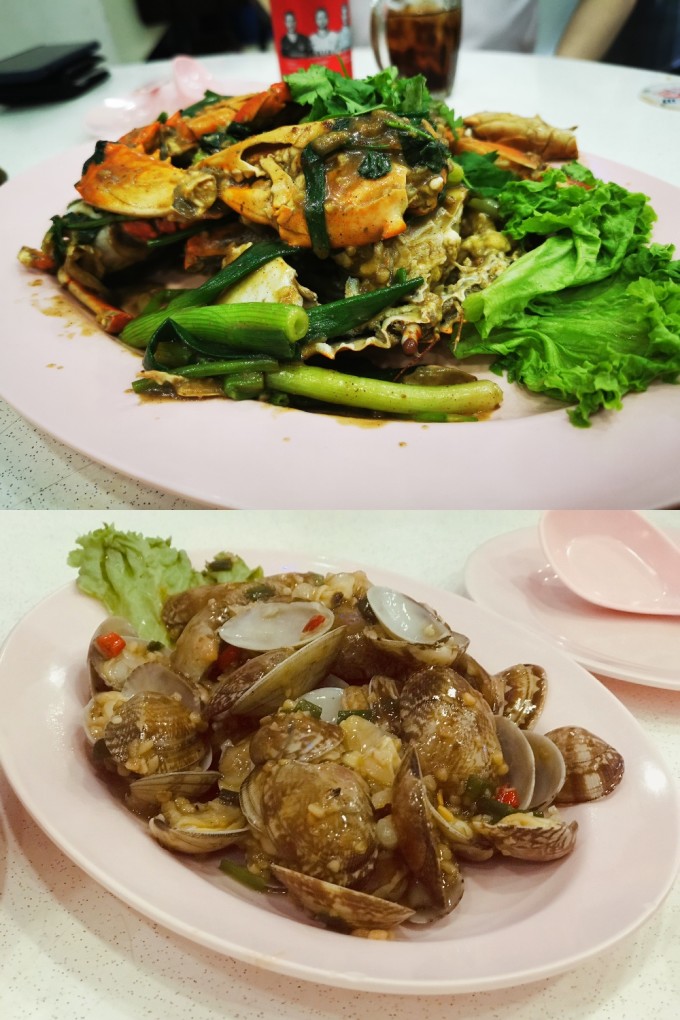 Food for everyone here to introduce you, this trip to Singapore country deserve this title eat goods not have much time, every gourmet far apart unfamiliar location plus ultra wasting much time to look to find derrrrr


Next Super ramming INS online celebrity attractions check-in points (the most anticipated ) Tips: All the attractions, as long as the mobile phone downloads Google Maps to get all (enter the name subway\bus\TAXI navigation are super detailed ~ then except for Gardens By The Bay in Marina Bay Tickets, the rest are free. ① Fort canning park ( secret base in Singapore ) Tips: Go early, there are fewer people in line, and it is faster to queue up when you are not satisfied.






How to get there: Take the subway to Dhoby Ghaut station and walk to the right of the subway station (there is a park sign opposite) and walk a few steps across the road.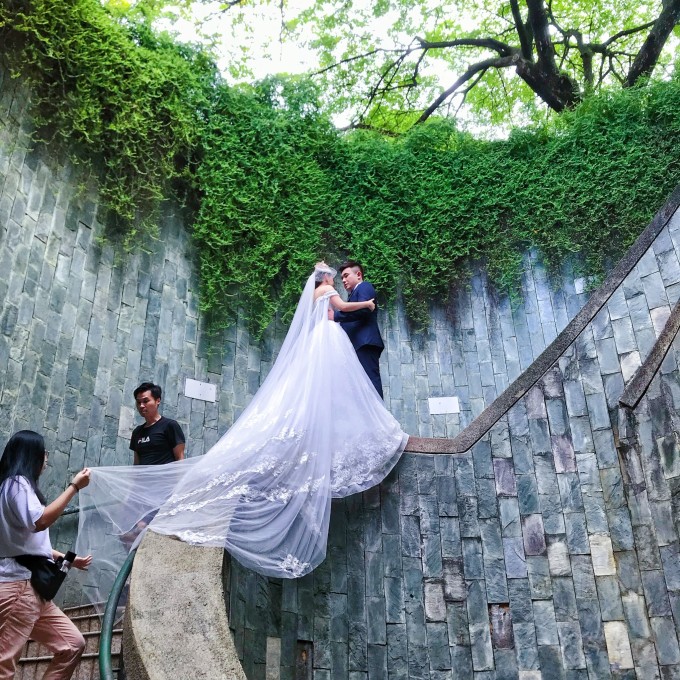 Fort Canning Park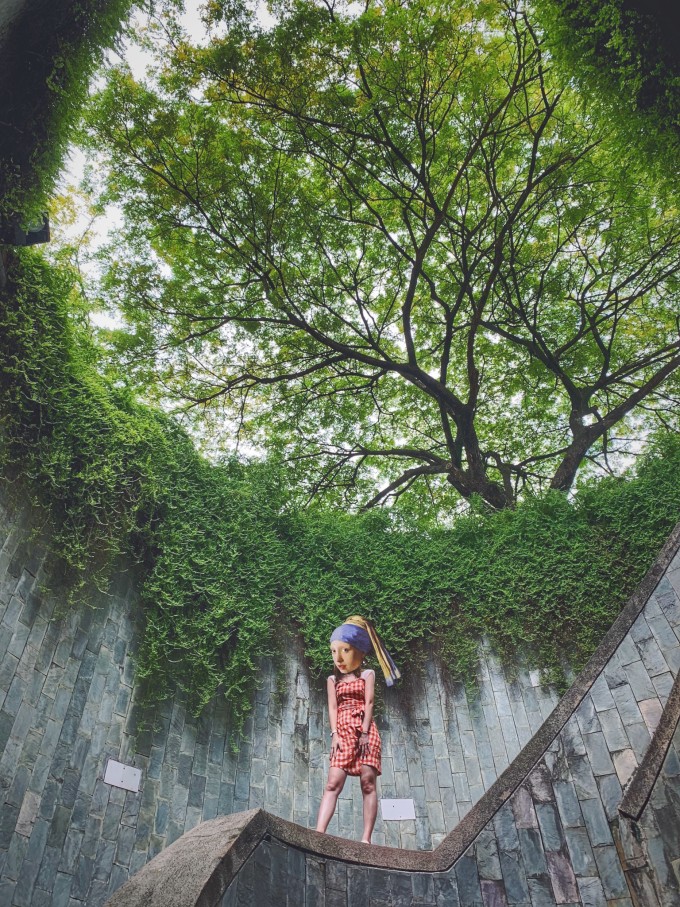 Fort Canning Park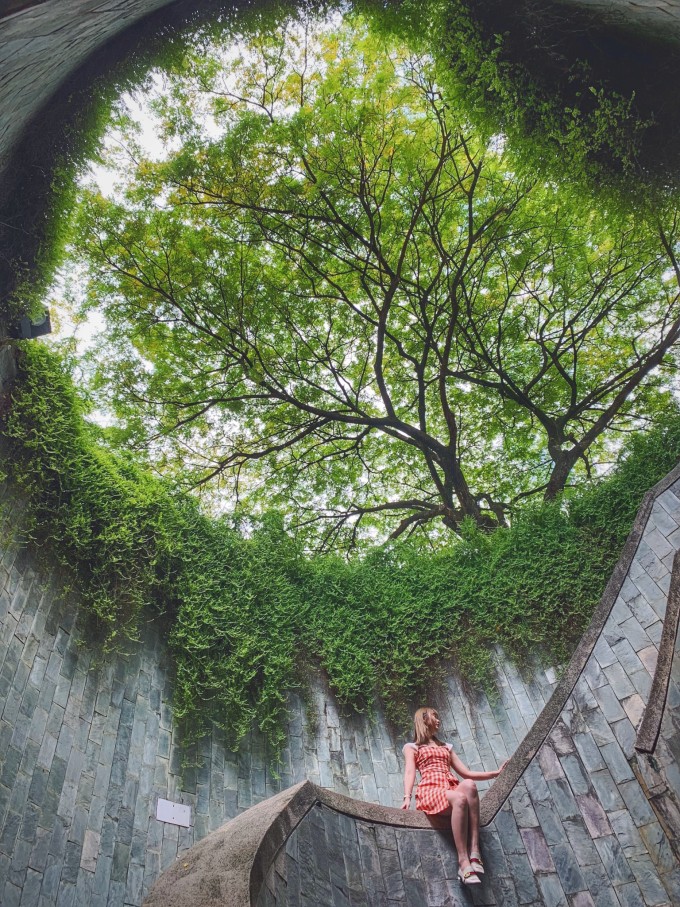 Fort Canning Park

②Kampong Glam Sultan Church
, wherever you want to make a blockbuster! Be sure to step on the spot and shoot the whole building in, very ins style.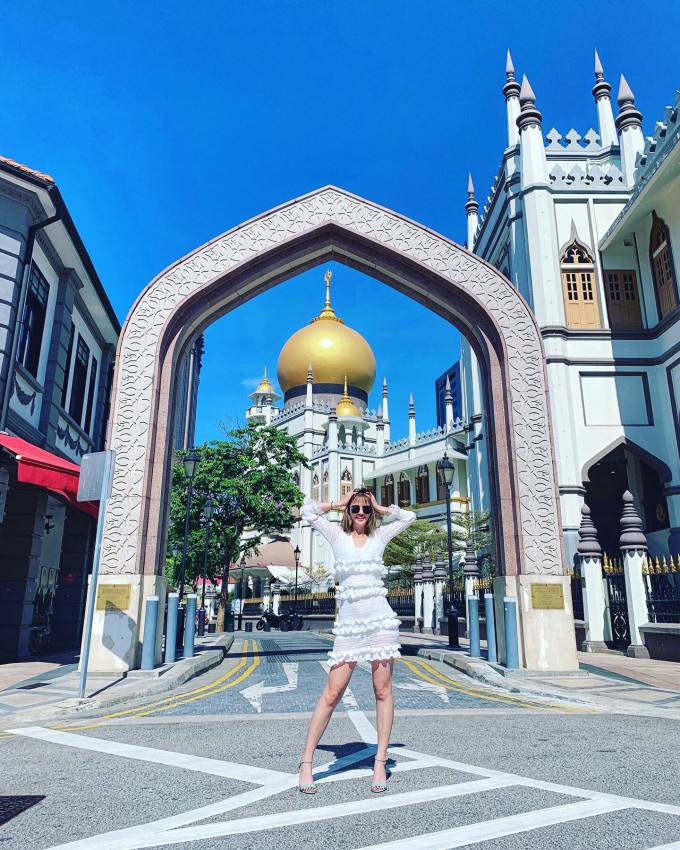 Sultan Mosque
The outfit of Melody's best friend that day was super-integrated with this building, and it was a blockbuster film! ! !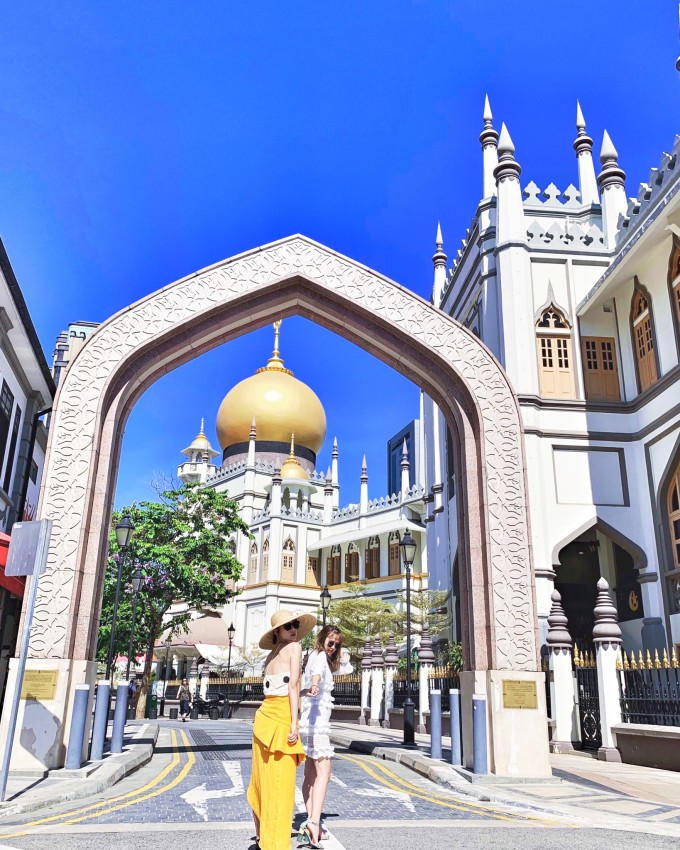 Sultan Mosque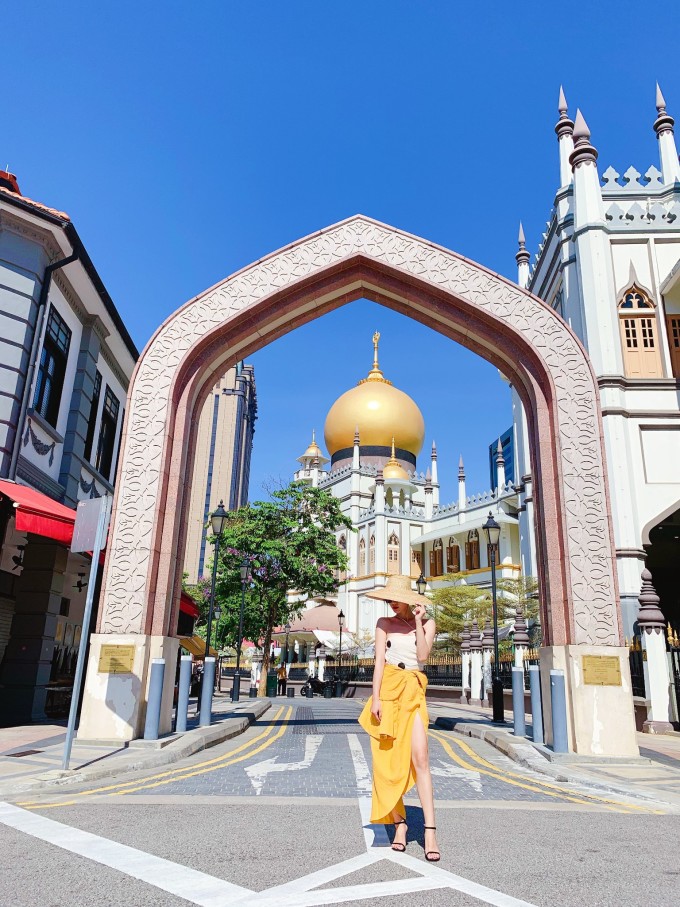 Sultan Mosque

③ India Street, Little India
graffiti wall position actually quite dispersed Oh, all over every little alley, you need to look around and more.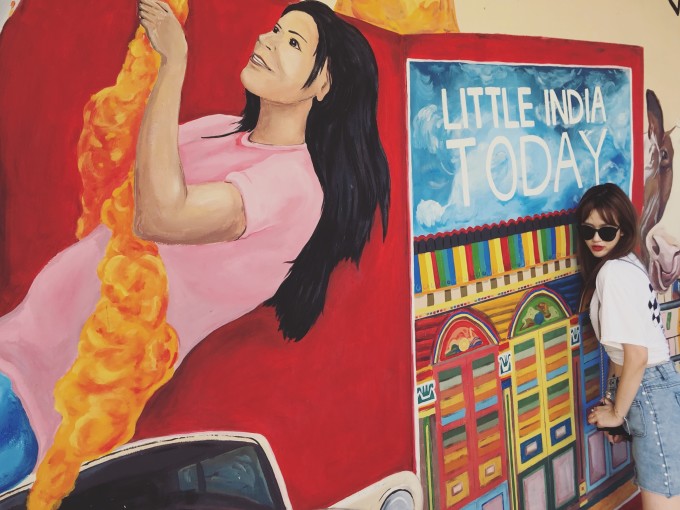 Little India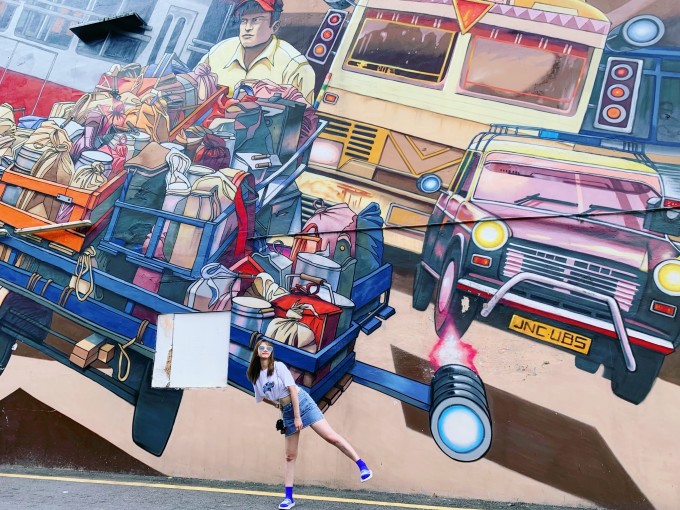 Little India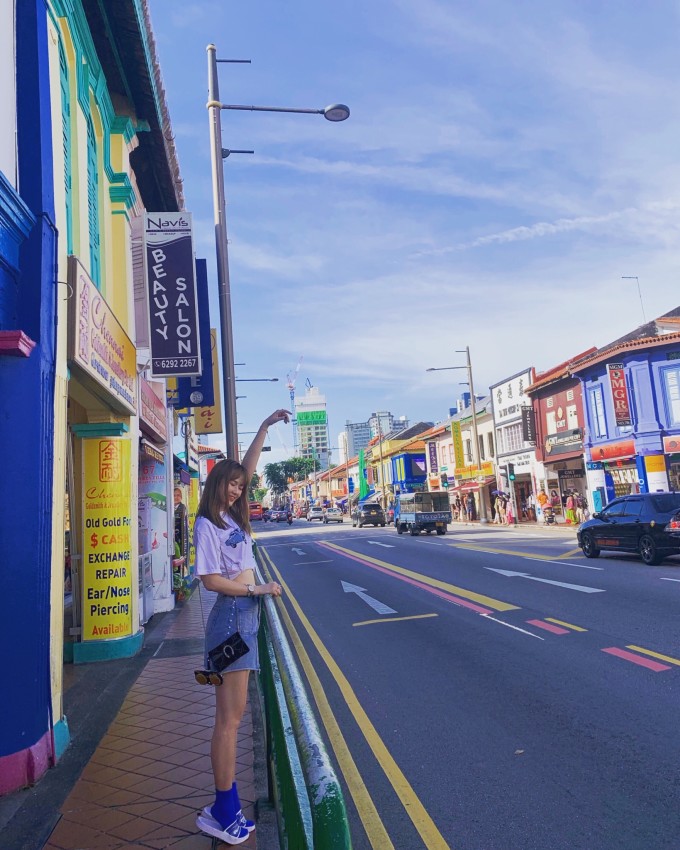 Little India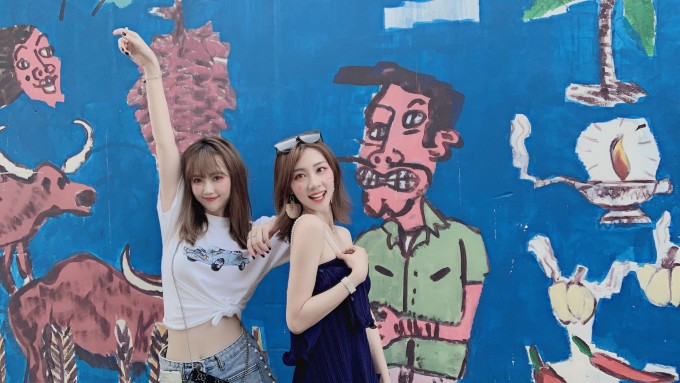 Little India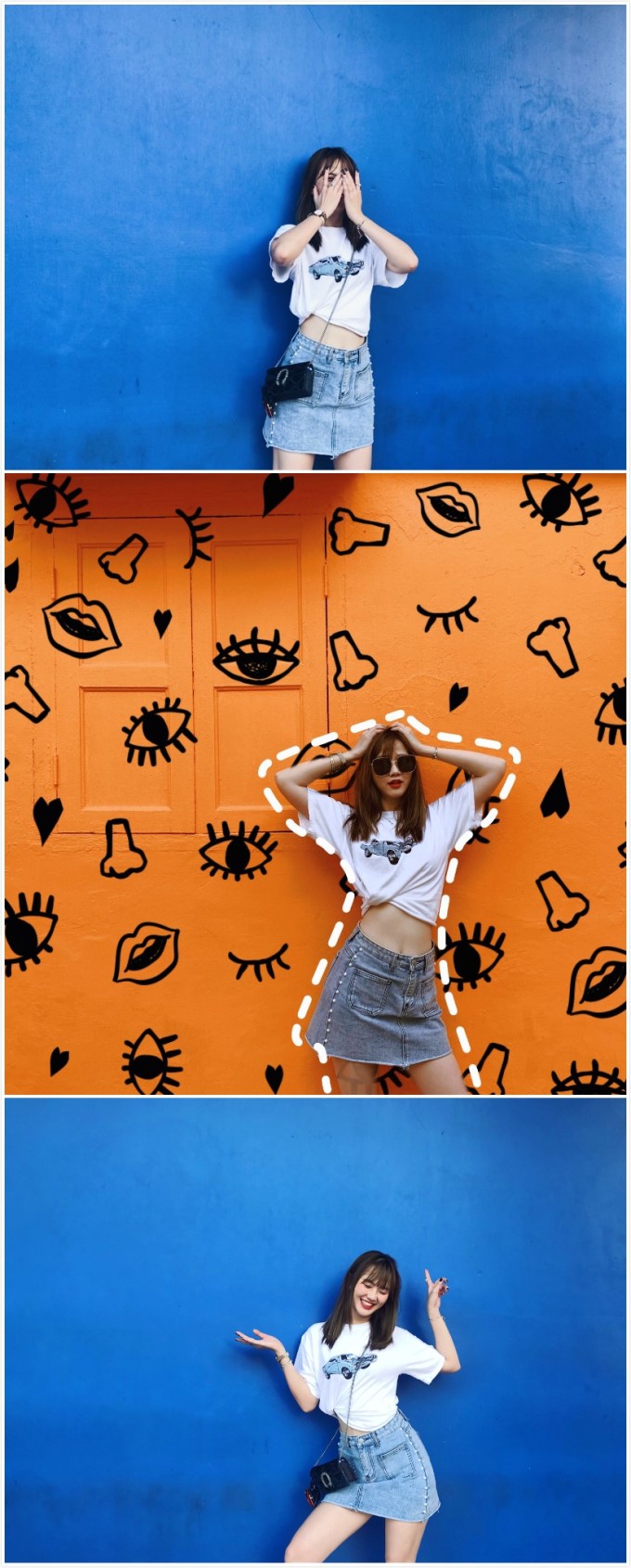 Little India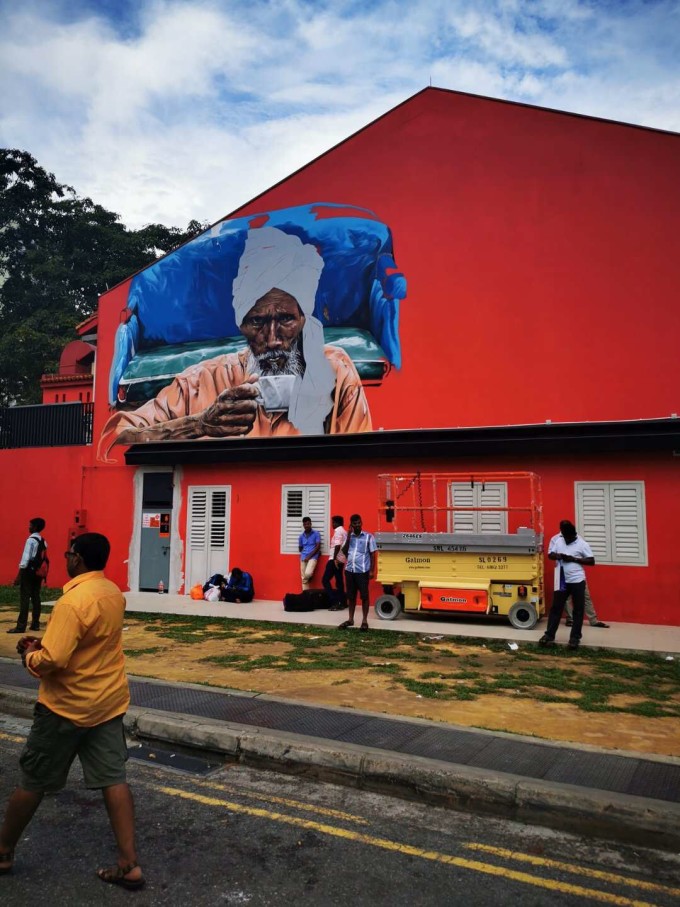 Little India
The picture below shows that IG saw a good street shot and shared it for everyone. Two pairs of Melody could not be found.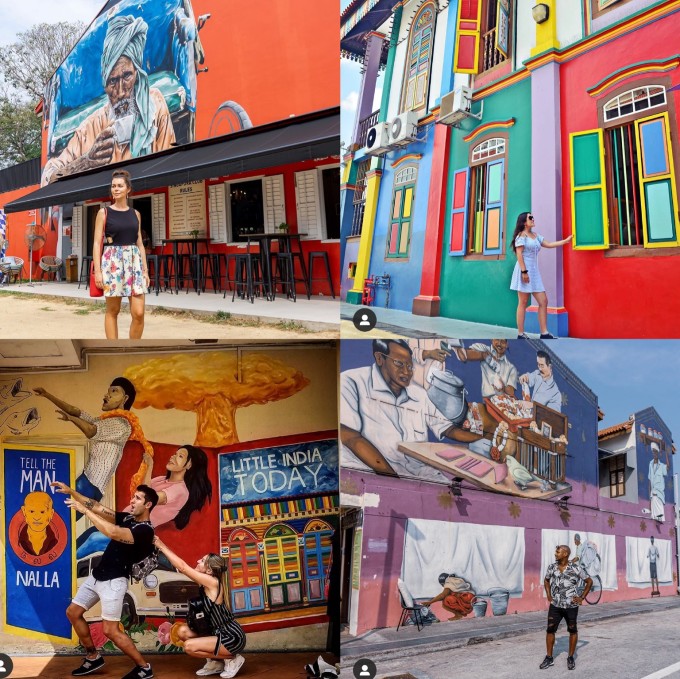 Little India

④The Gardens By The Bay
pass 56$ includes flower dome and cloudy forest, air corridor, we must go early, we can't go shopping in the evening, and we don't have time to enter the flower done. Tickets for the air corridor were given separately, which seemed to be 5$, and there were restrictions on the flow of people. We needed to queue for an hour or two, and we did not go. There is a light and music show at 7:45 and 8:45 in the evening, don't miss it!
Tips: It takes half a day to get stamps or stickers for you when you enter different areas. As long as you are still there, you can freely enter and exit countless times. We will go into the plant area in the afternoon and take a photo, and then go in the evening.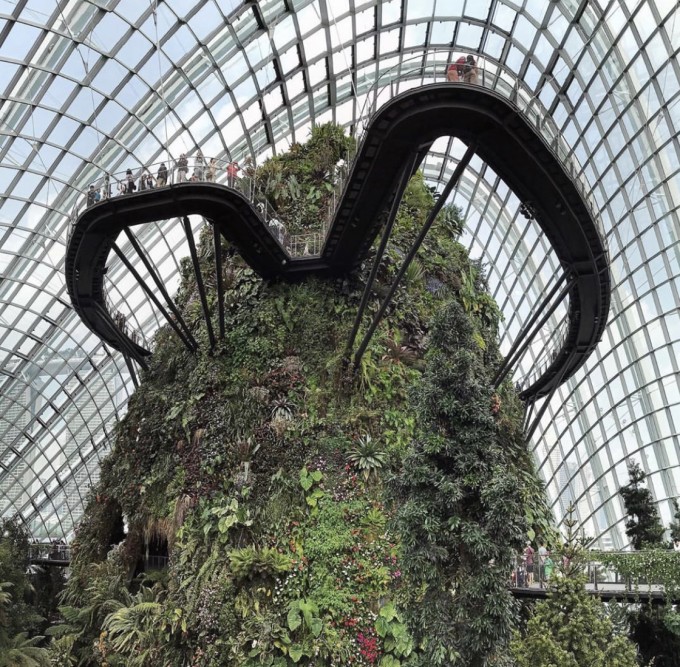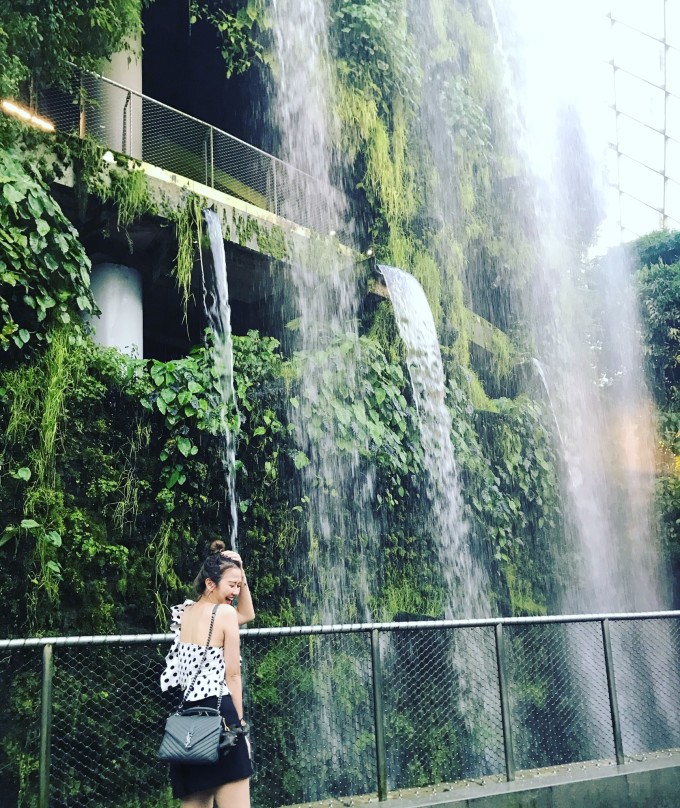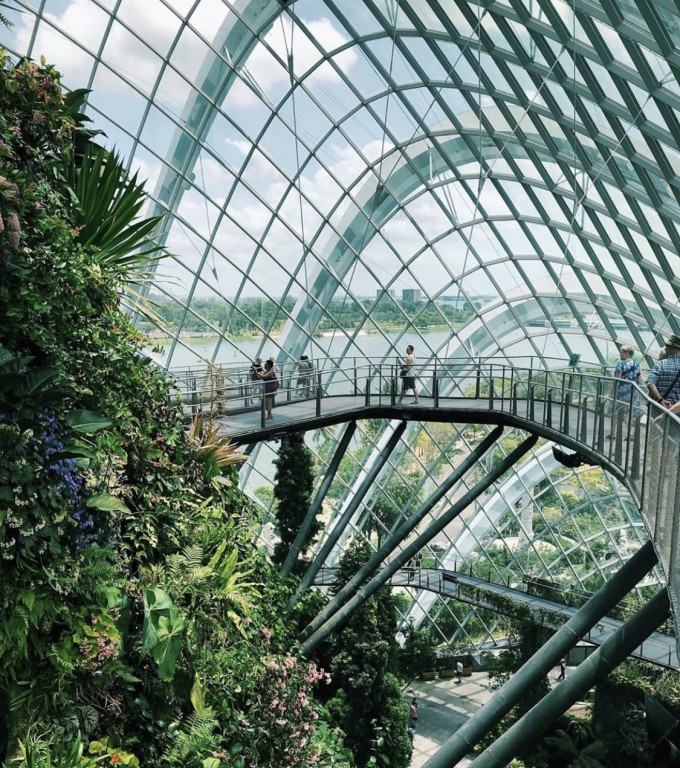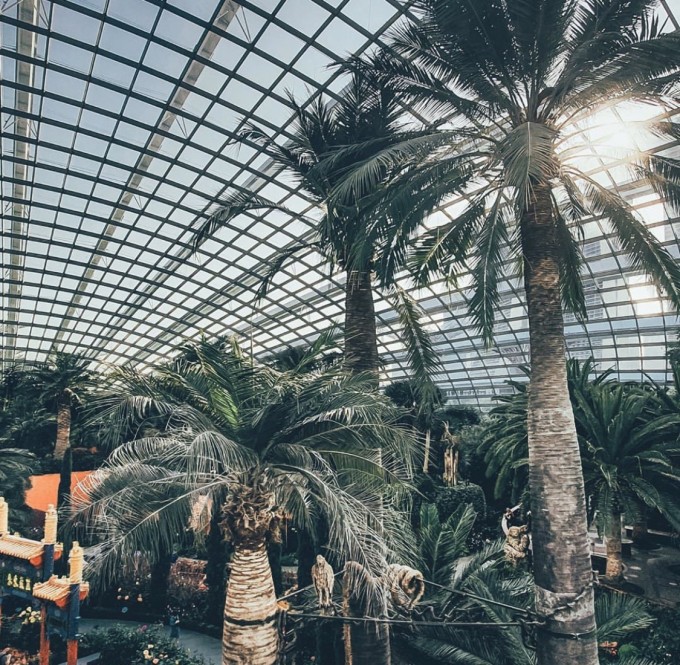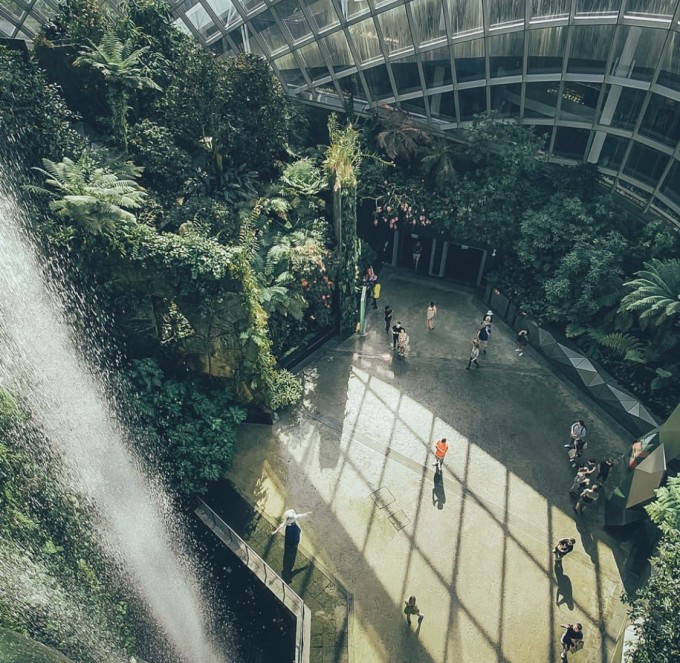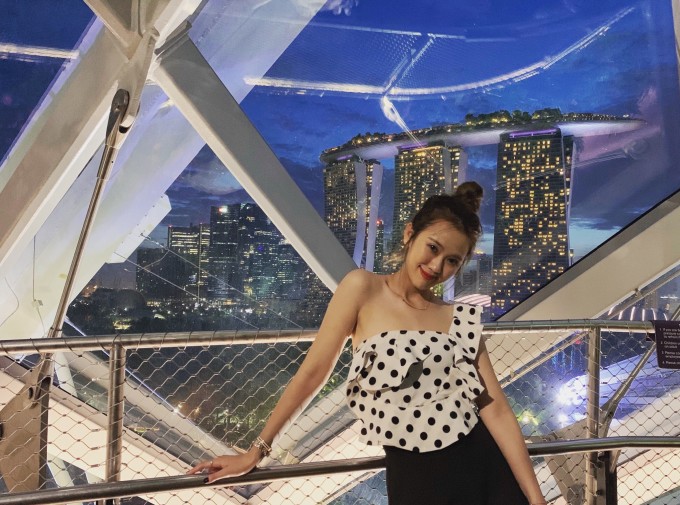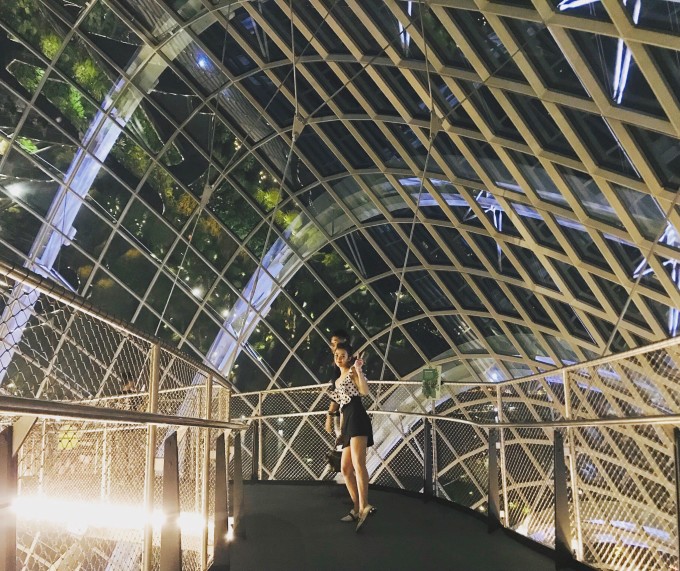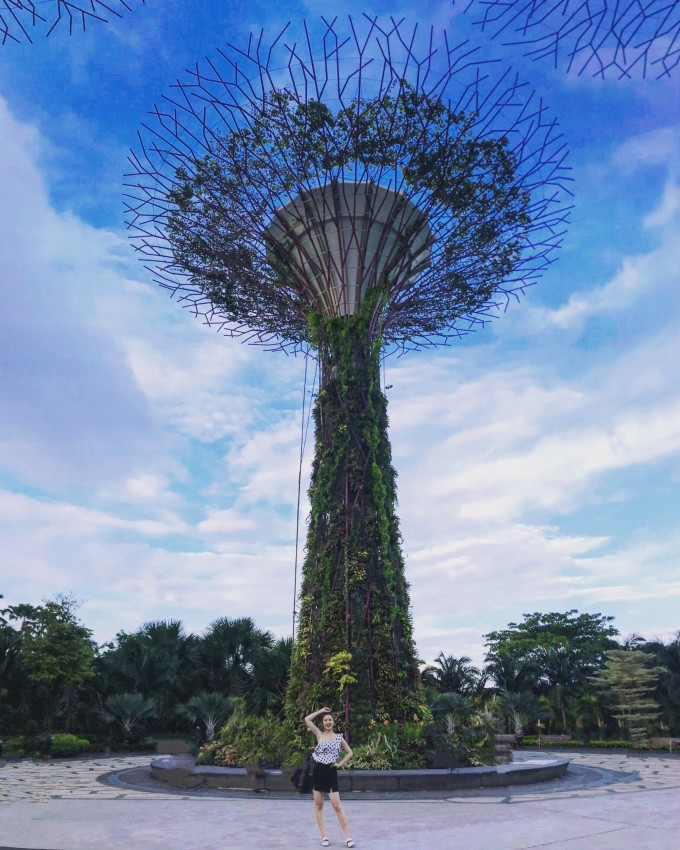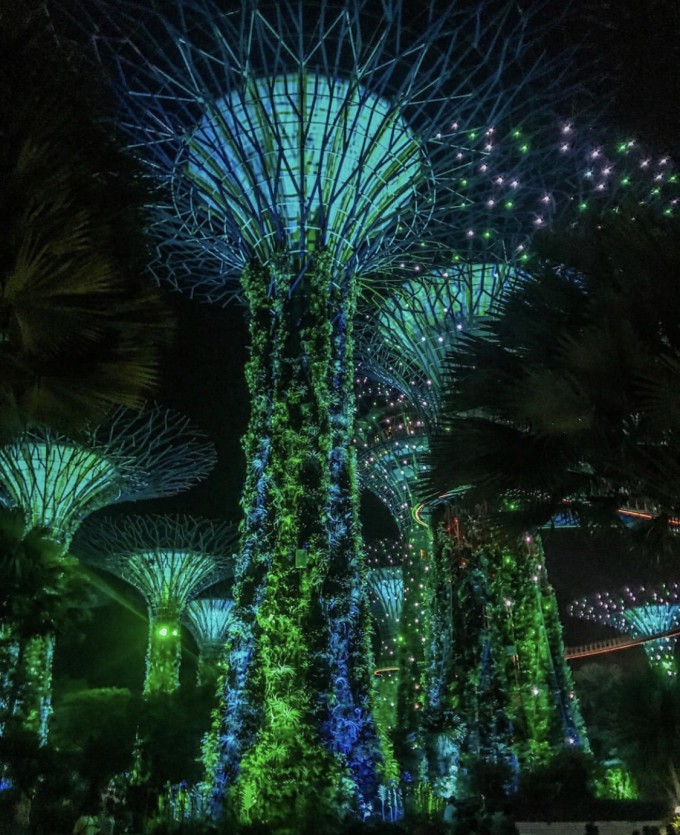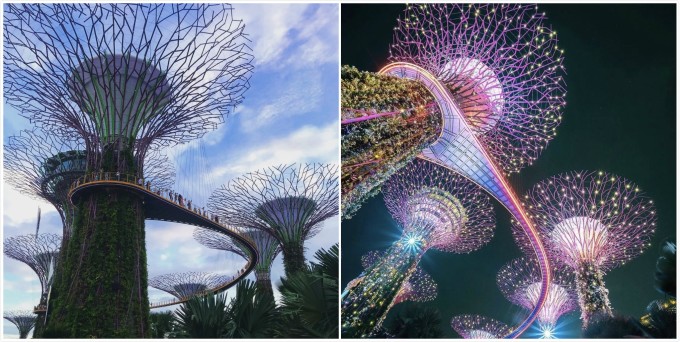 ⑤ Clarke Quay
size of all bar the gathering, btw the price of wine is not cheap - there are whole Singapore with Malaysia 's most famous zouk, and have time to go disco dancing under the experience, Melody just go off Malaysia zouk, are local young people Mostly, the atmosphere is so good! Just crowded with too many people! Haha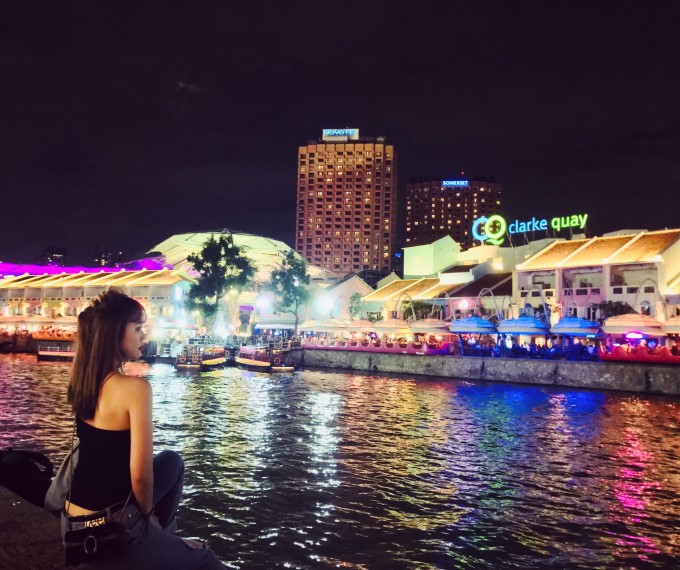 Clarke Quay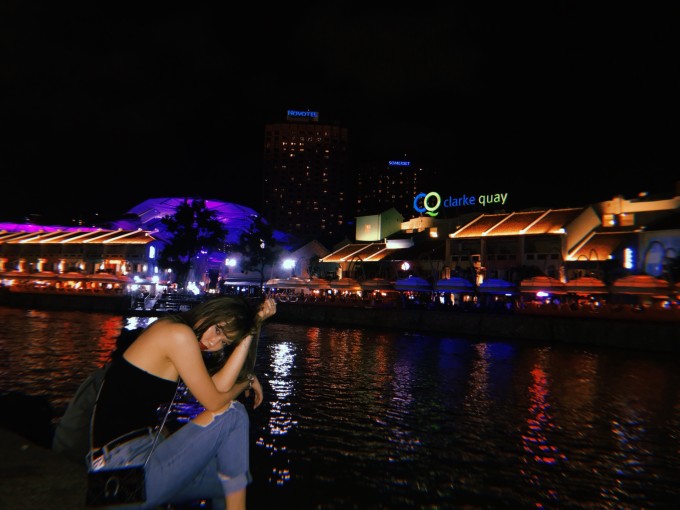 Clarke Quay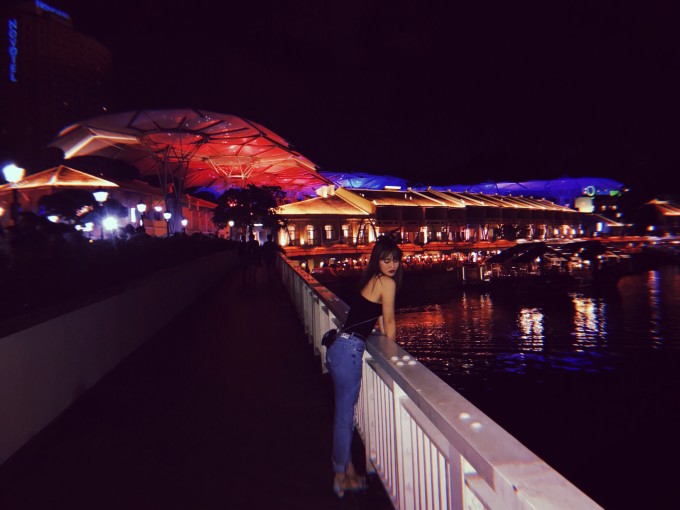 Clarke Quay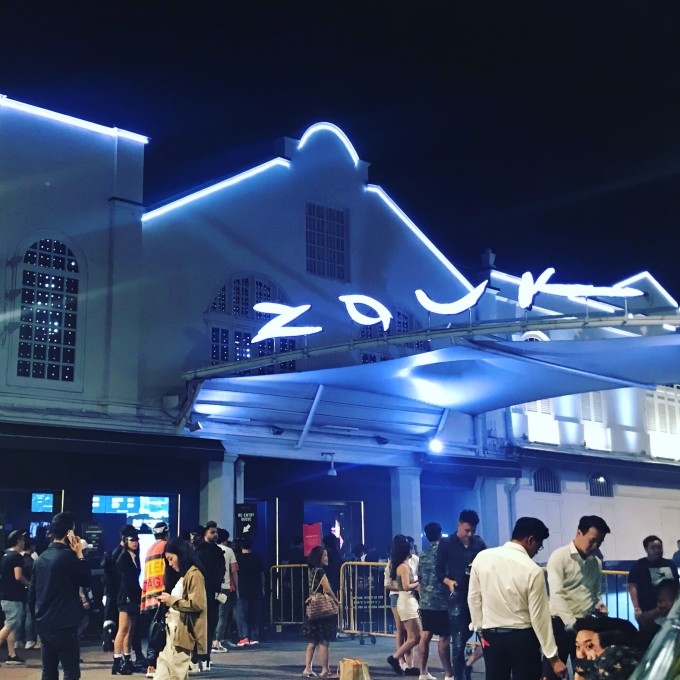 Clarke Quay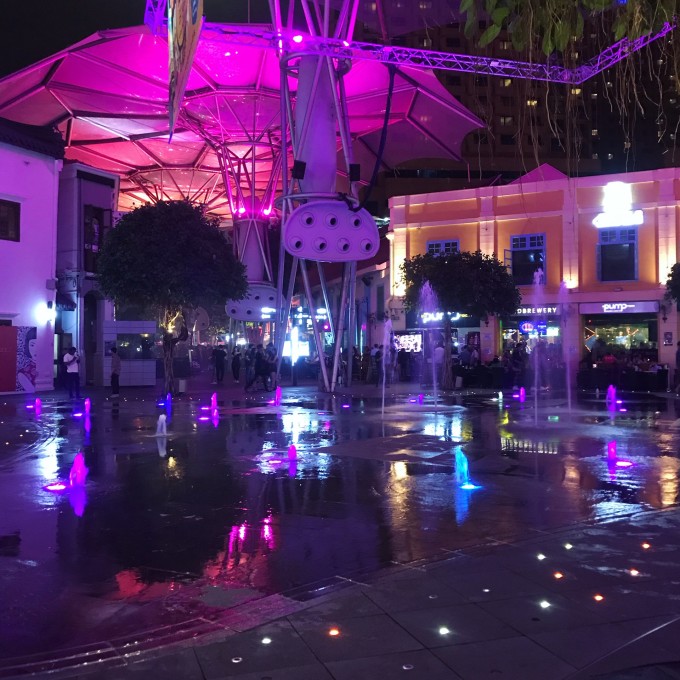 Changi Airport Duty Free Shop
⑥The Merlion is
super landmark. Don't say you've been to Po Country 😆 and there are too many people. The only reminder for everyone is to find an angle to avoid the crowd.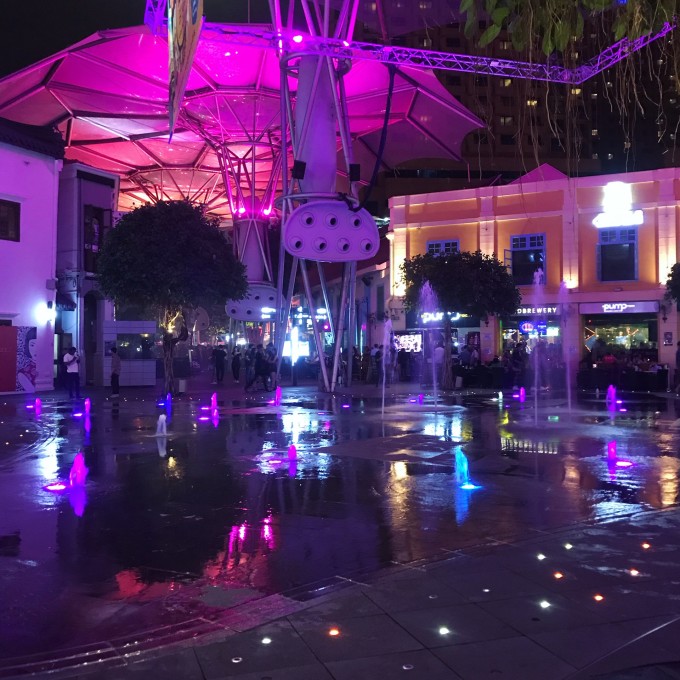 Changi Airport Duty Free Shop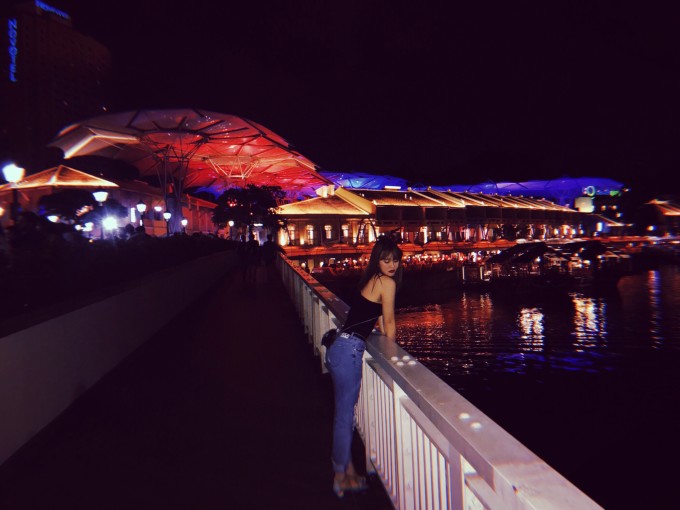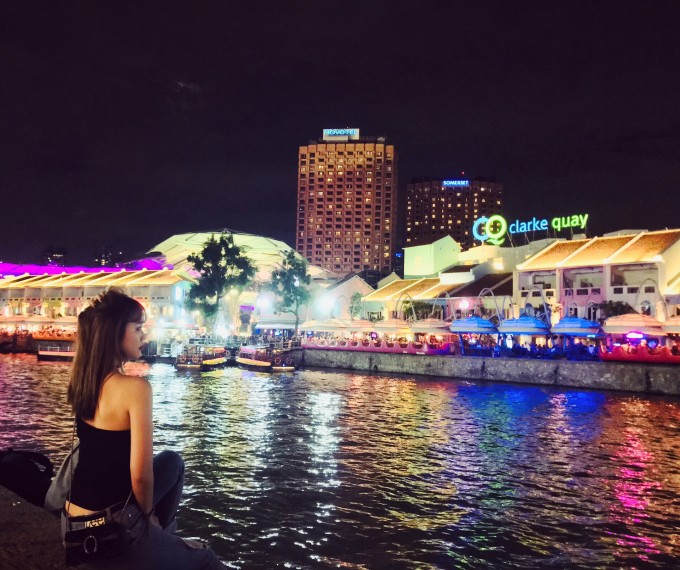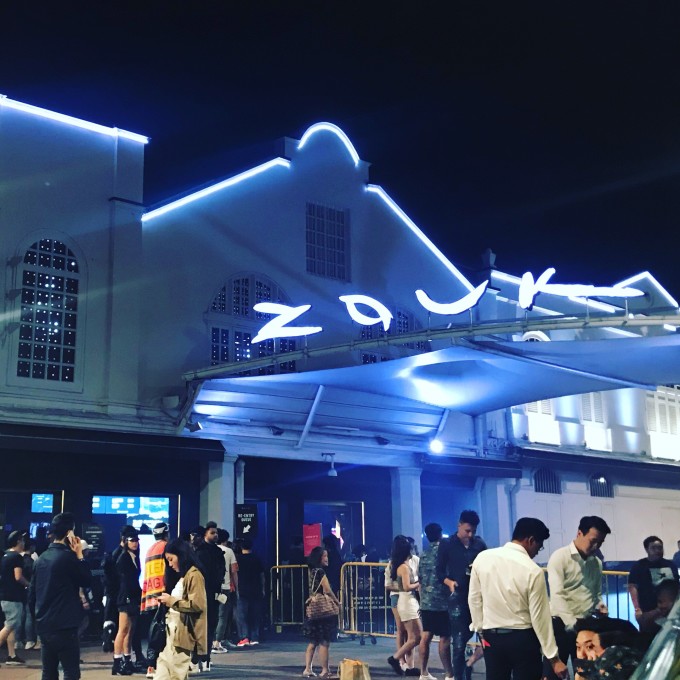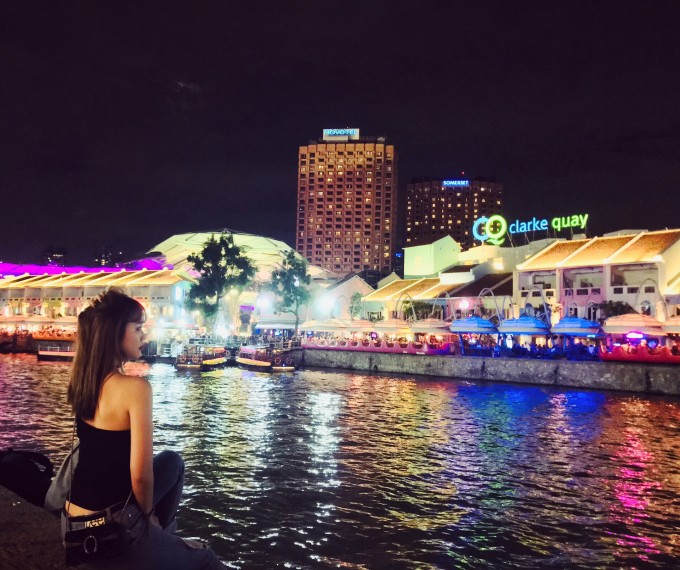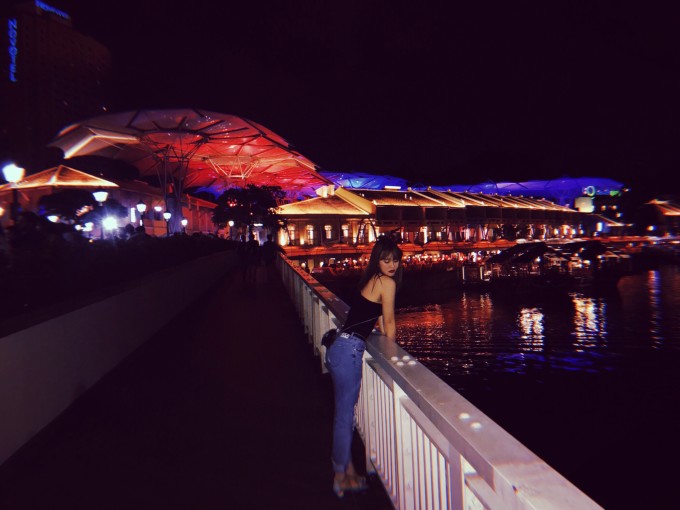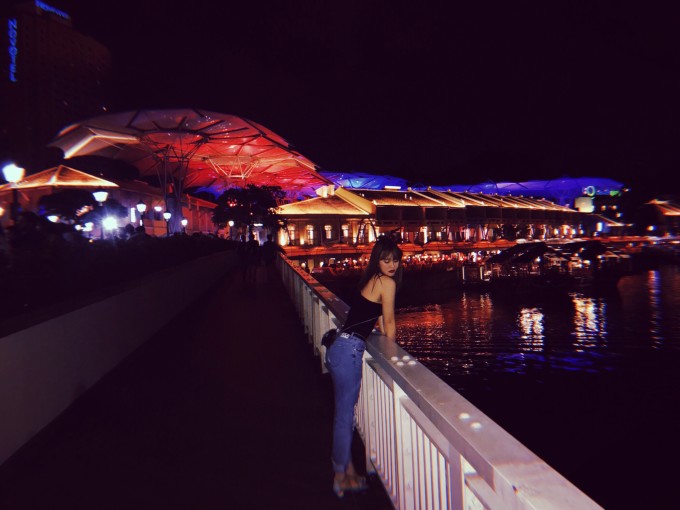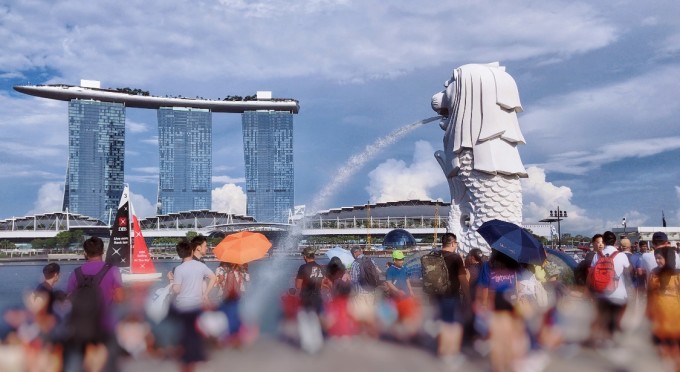 Merlion Park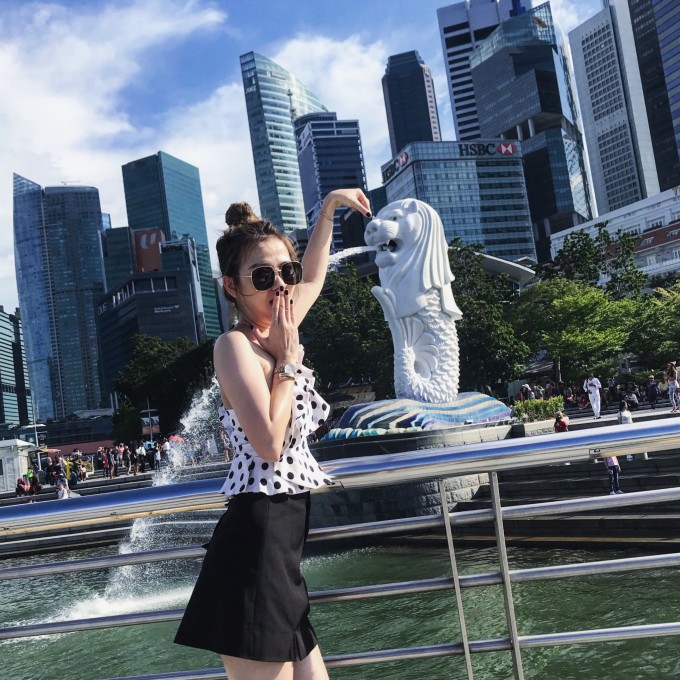 Merlion Park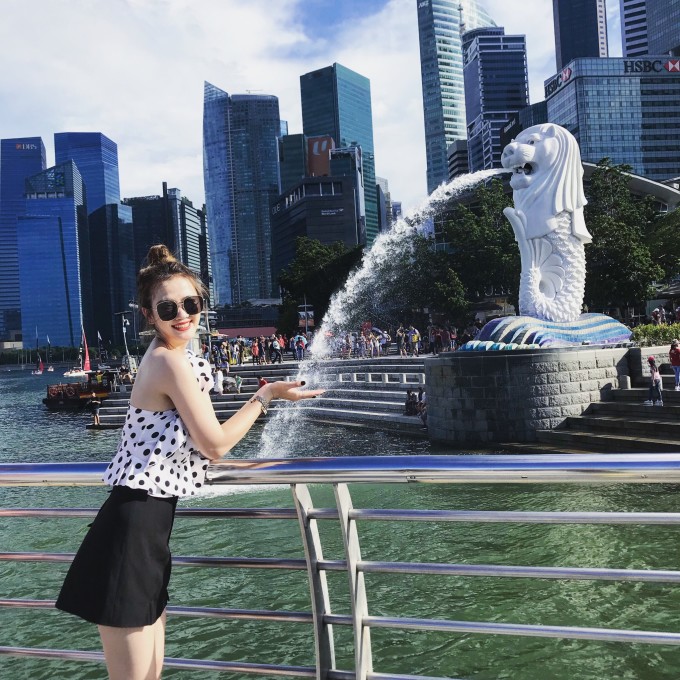 Merlion Park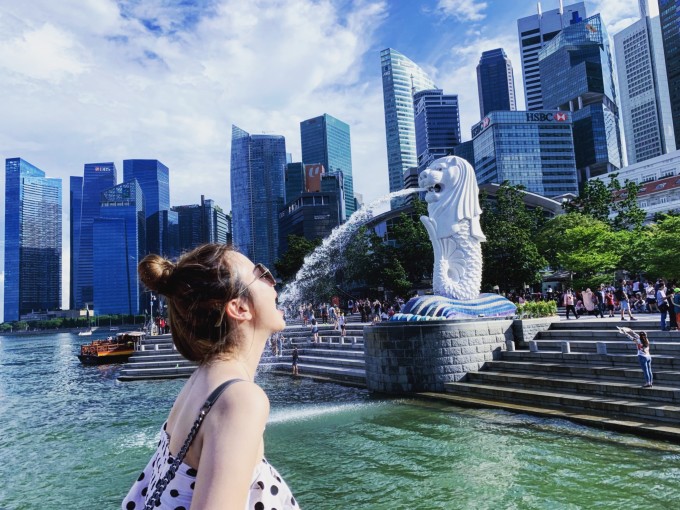 Merlion Park
Marina Bay, there are Singapore centuries hotels in the fullerton hotel Oh, is well worth a look into.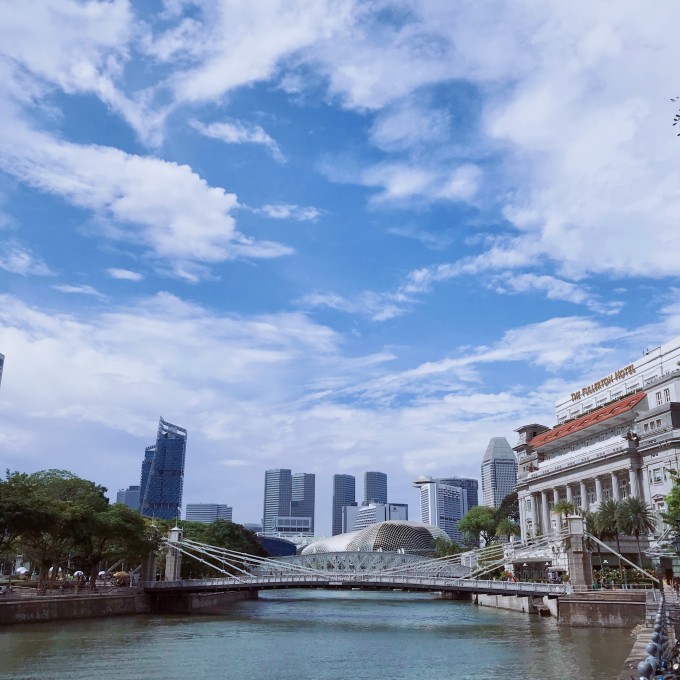 Marina Bay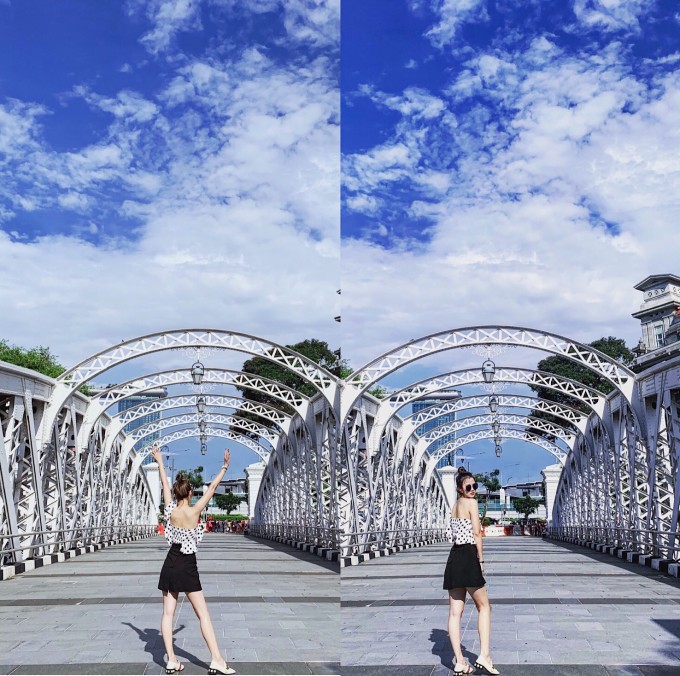 Merlion Park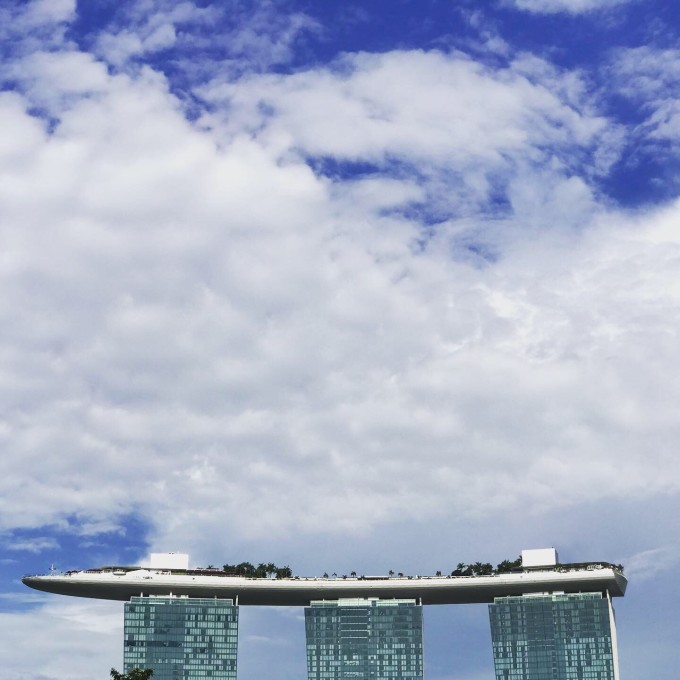 Marina Bay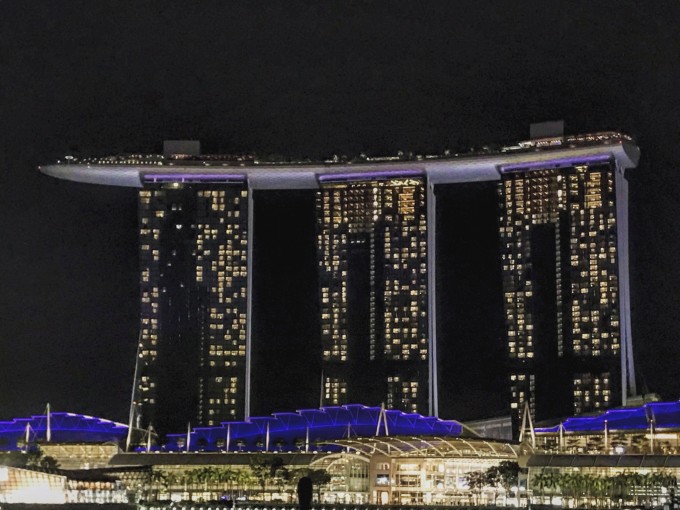 Marina Bay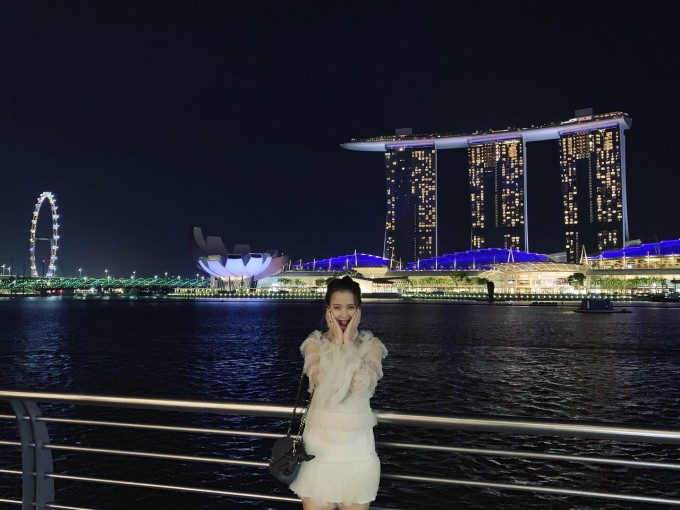 Marina Bay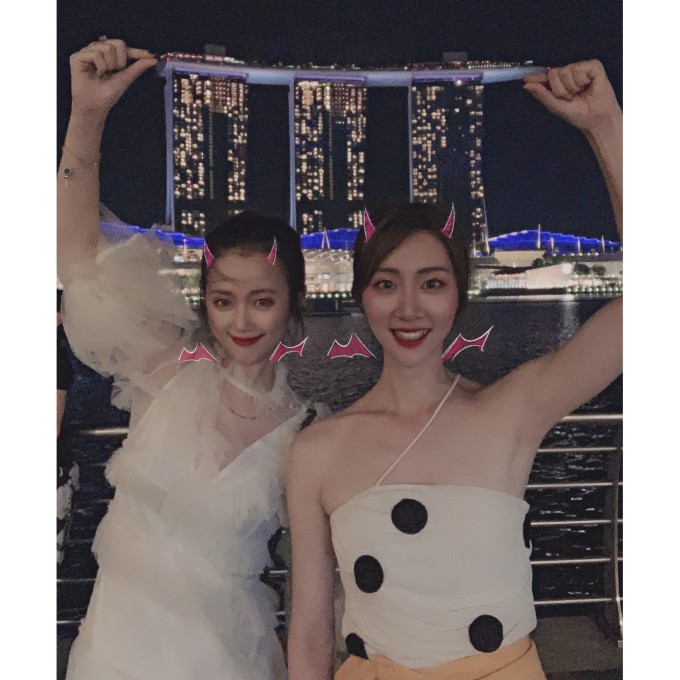 Marina Bay
⑦Hachi lane,
large and small murals are distributed in the streets and alleys, you can look for them while strolling ~ remember to eat here with your stomach, it is a food heaven.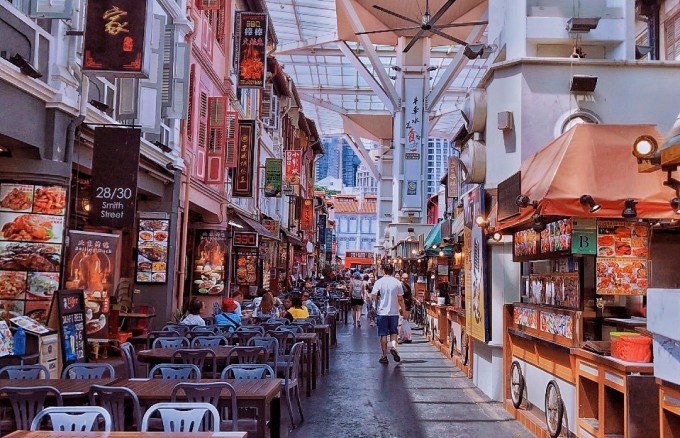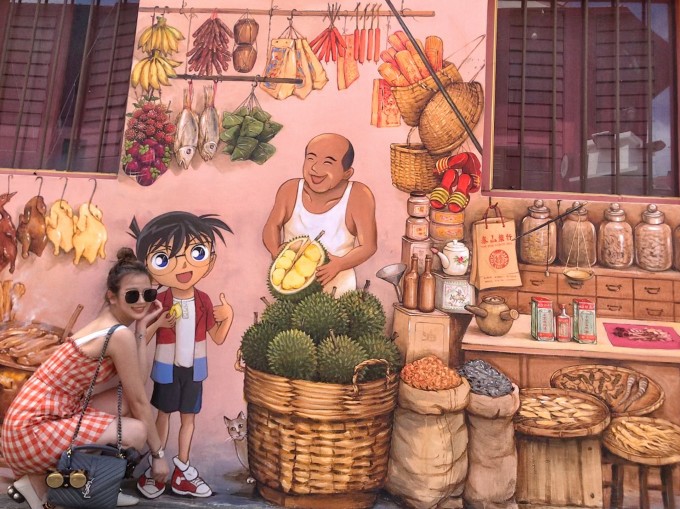 Haji Lane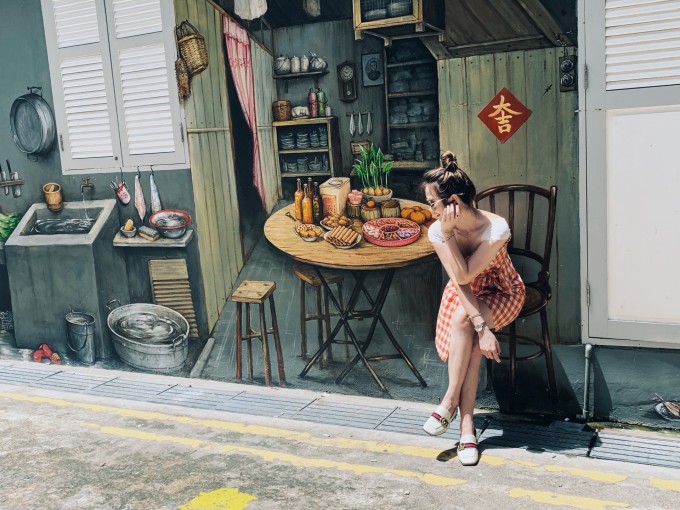 Haji Lane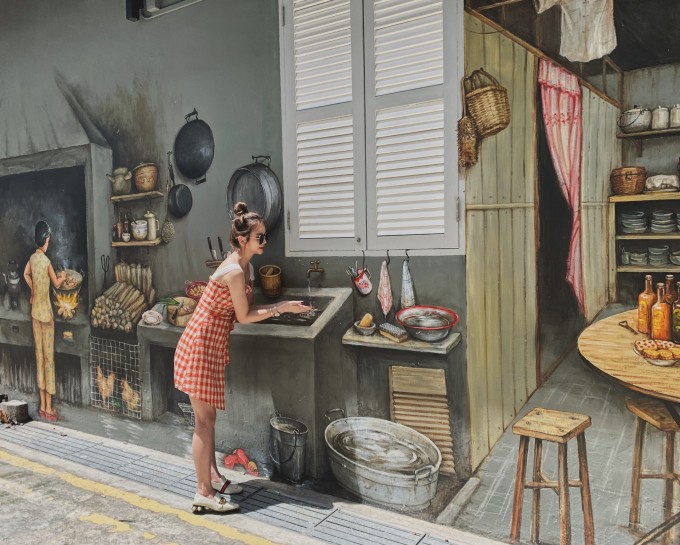 Haji Lane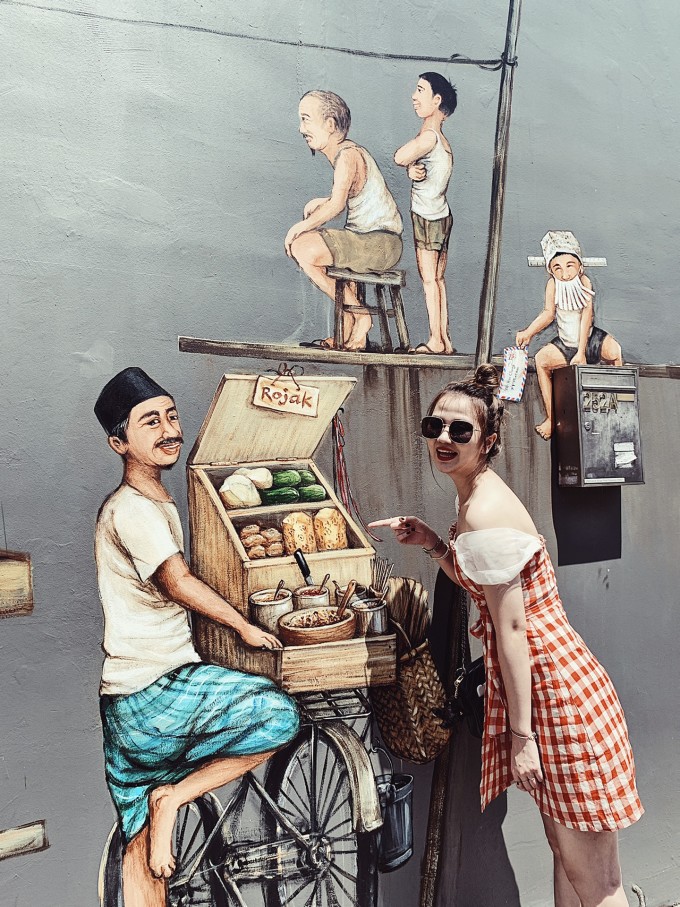 Haji Lane
Shopping at Changi Airport
Changi Airport is also known as the most beautiful airport in the world. The airport has 4 terminals. Generally, the main transit terminals are T1, T2, and T3. For low-cost airlines, such as AirAsia, Spring and Autumn, these are at T4. floor.
The Sky Train travel time is: 5:00 am-2:30 am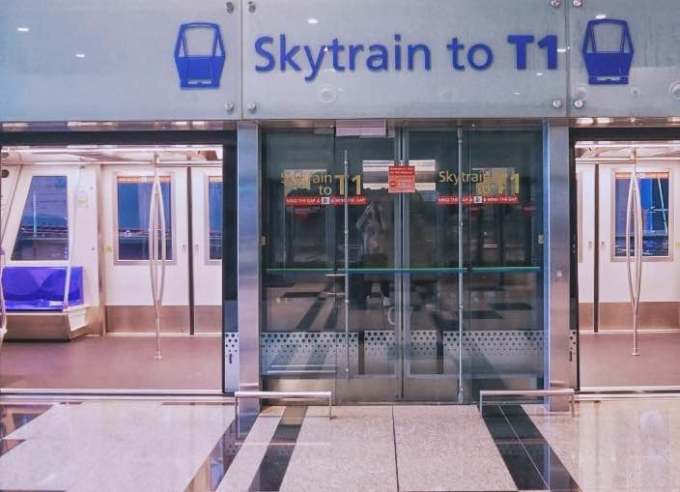 Changi Airport Duty Free Shop
Remember to prepare for half a day + time in advance to visit the airport, it's too big! ! ! In many places, I haven't had time to take pictures and check in. Individuals to travel to visit a favorite airport, a lot of beauty skin care products are Asian optimal price.
Before shopping at the airport duty-free shop, remember to check the latest discounts on the official website and get the voucher! Or ask the cabinet sister what discount gifts are available. Here is Singapore's most worth buying list of must-buy is to earn ah. Tips: There are many new products are generally Singapore



Oh, the new will be the first time, and in Southeast Asia, the new version is slow or no other country would. Singapore worth buyingのbig Kiehl ''s Division Yan (cheapest Kiehl's all here!) Maybe you will visit Singapore to see when Kiehl's major shopping centers, please hold back do not buy! Because on the day you go back, you will go through the security check and enter Changi Airport or leave the country. At this time, when you see Keyan, you can buy it with confidence! Really the whole Singapore



The cheapest.
Calendula 500ml water just about 370rmb, cheaper die, you really have no way at any Southeast Asia and even duty-free shops in Hong Kong airport to find the price Oh!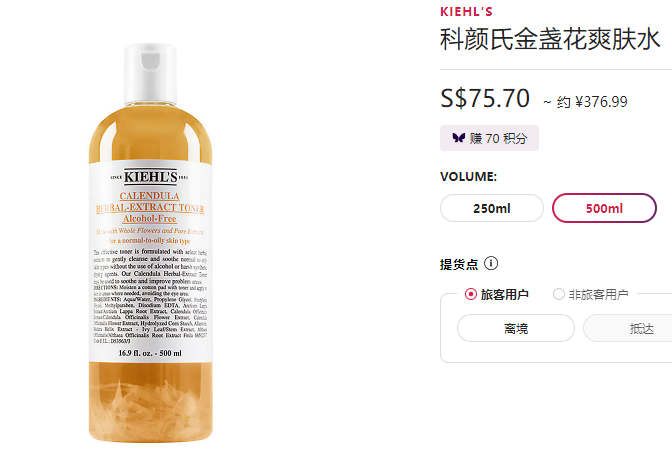 Changi Airport Duty Free Shop
There are also various types of facial masks, please buy and buy! ! ! My favorite is the series of marigold
calendula moisturizing Mask
Effect: improve the dull, water conditioning oil, gently soothing, super for acne muscle.
Experience: A must in summer! ! ! It is really soothing and calming, and it feels like the skin is liberated, and I used it for a few days in a row for acne-prone skin, and the acne is really deflated.
Tips: This series of marigolds also launched a burst of water cream, the texture is more moist, everyone is also worth a try.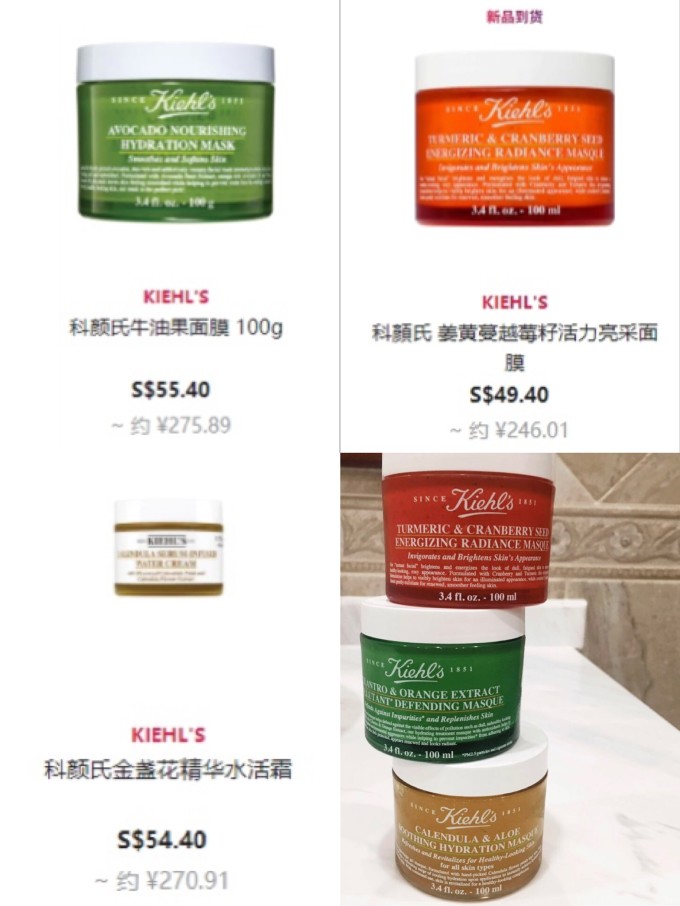 Changi Airport Duty Free Shop

Singapore 's best buy Olay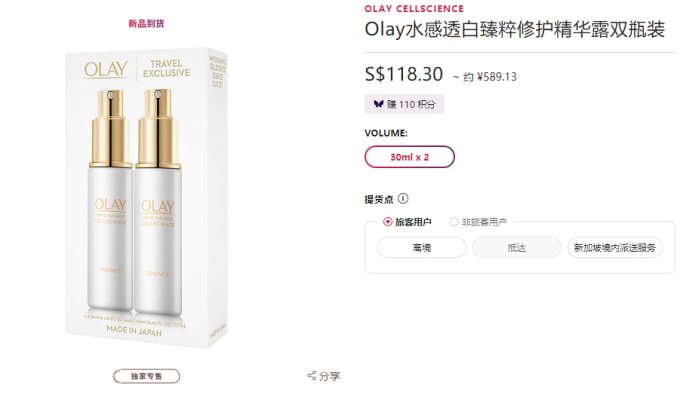 Changi Airport Duty Free Shop
It is my Singapore bought a small surprise ah! ! ! ! ! ! ! I believe you are not unfamiliar with the brand Olay, and I have been using its light-sensitive white bottle. This time in Singapore duty-free airport experience its counter, decisive start a more comprehensive energy-white bottle (this is said to be called Olay white bottle with the highest family), I like a bottle of 30ml a day sooner or later, a lot really painted It's quick to use, so I bought a set of two bottles, the price is really good, only about 580rmb, the average price is less than 300! ! !
Its texture is relatively light and thin, it can be absorbed quickly and not greasy at all.
Before the cabinet sister said energy-white bottles are Japan Imported with original packaging, in addition to adding niacinamide, 3 peptides are also added to promote collagen regeneration to resist melanin, improve dullness and brighten, and lighten my acne marks.
Experience: After using a bottle, I really feel that my skin has become whiter, my pores have become smaller and my skin texture has become more delicate, and the acne marks have faded a lot compared to the previous ones! Generally speaking, I think the effect of the high-energy version of the small white bottle is really better than the previous version. It has both the light-sensing small white bottle brightening effect and the light spot small white bottle removing acne marks, wow Amazing~~~ ~~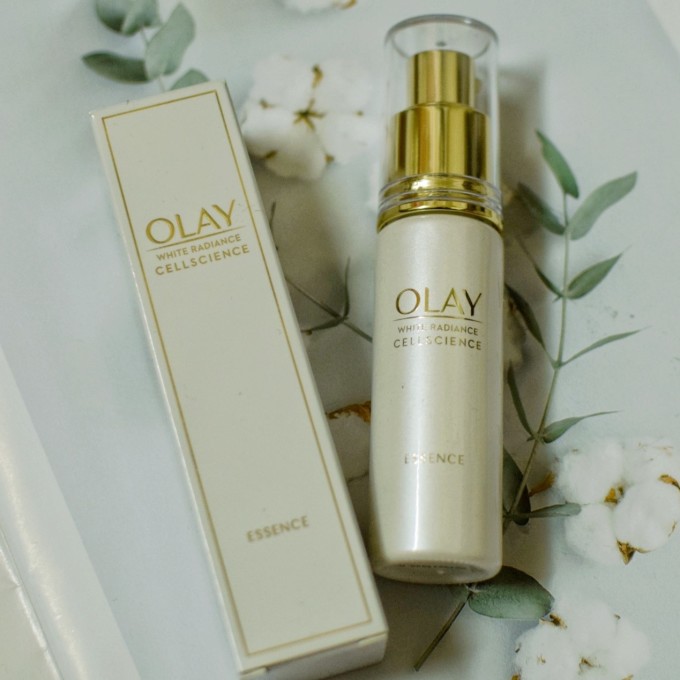 Changi Airport Duty Free Shop

Singapore worth buyingのbig First Aid Beauty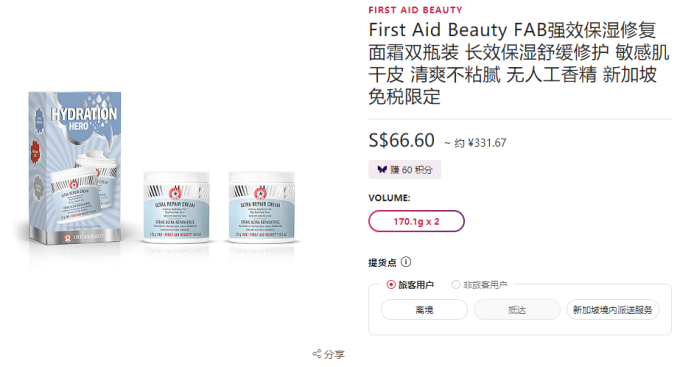 Changi Airport Duty Free Shop
This first aid cream is a bottle of my best friend who asked me to help her when I went to the airport. She said that this cream was very popular in Europe and America. She bought a bottle of it before and it was very easy to use. It is a cheap version of the mystery of the sea blue. It just happened that I accidentally saw that and I love to stock up, and I couldn't help but follow suit and bought it! ! ! The box set contains two bottles. My girlfriend and I happen to be one bottle per person. On average, one bottle is 160+rmb and one bottle is super invincible. A big cheap bowl!
Its effect: soothes and calms the skin, and strongly hydrates. It can immediately soothe dry, itchy and uncomfortable skin, the texture is as dense as ice cream, and it is super easy to absorb when applied to the skin, without any greasy feeling.
Experience: It seems thick but it's not at all. It's easy to push it away. My skin was prone to redness and small bumps before. Because of the frequent use of acne products, the nose and chin are easy to peel off, and the makeup is not acceptable, but since I used it , I really feel that there is no peeling in a week or so, and the makeup is also very compliant. Generally, it will be applied thickly at night, so that the skin will not expand due to lack of water the next day. Highly recommended for sensitive skin!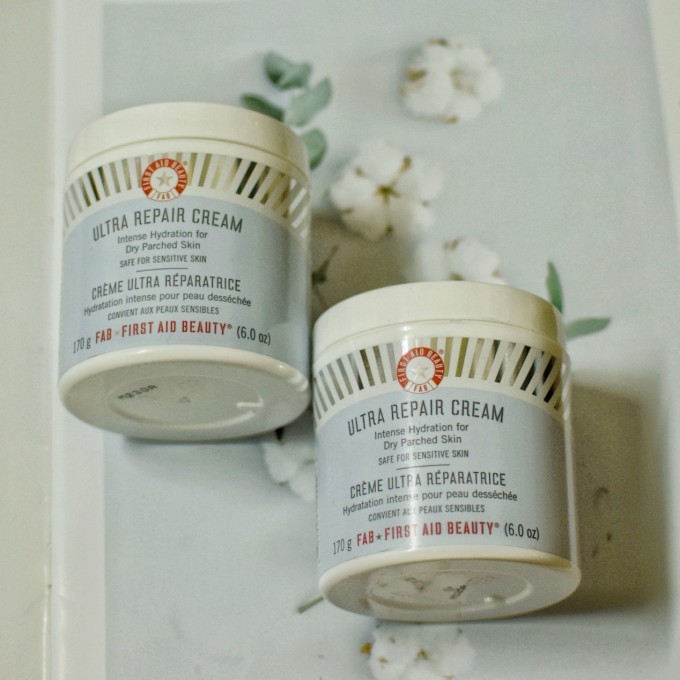 Changi Airport Duty Free Shop

Singapore 's famous Charles&Keith worth buying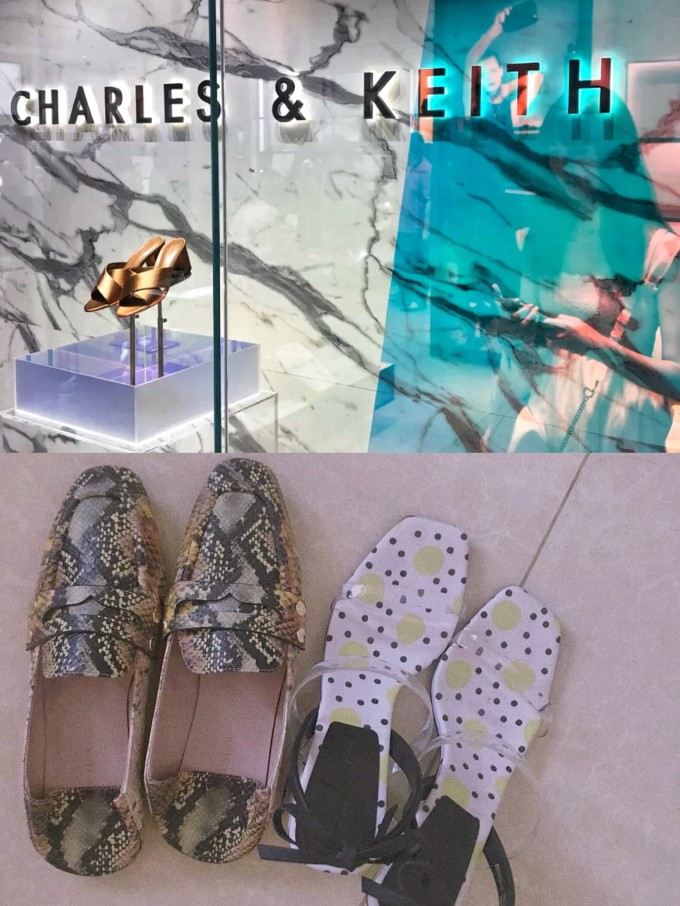 Changi Airport Duty Free Shop
It is the home of shoes too good-looking, whatever the outcome of local brands, many styles in Southeast Asia other countries are not, oh, like I bought these two in Thailand , Cambodia so far none of the listing, I was ecstatic, felt the same make. I prefer to buy shoes in shopping malls. Airport styles are relatively incomplete. Although there is a tax refund, the airport does not have these two styles.


The make-up airport is really complete, and I won't come out and say it one by one if there are too many.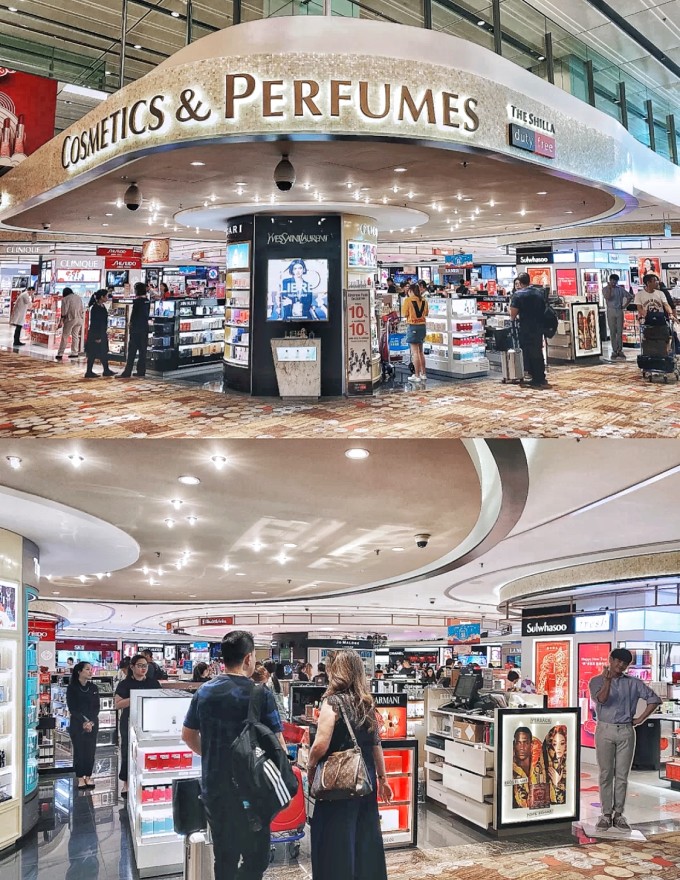 Changi Airport Duty Free Shop

The most beautiful airport is really not a name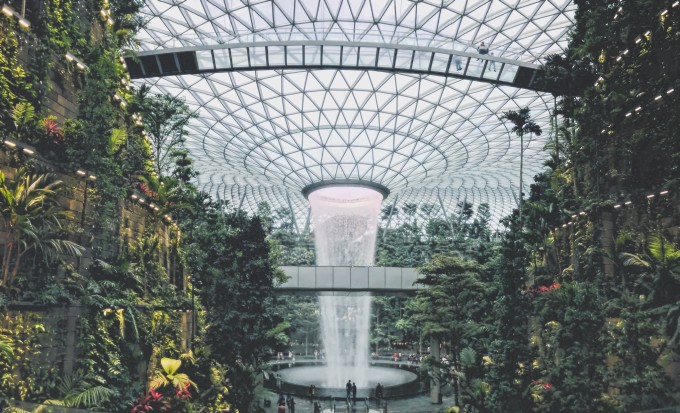 Changi Airport Duty Free Shop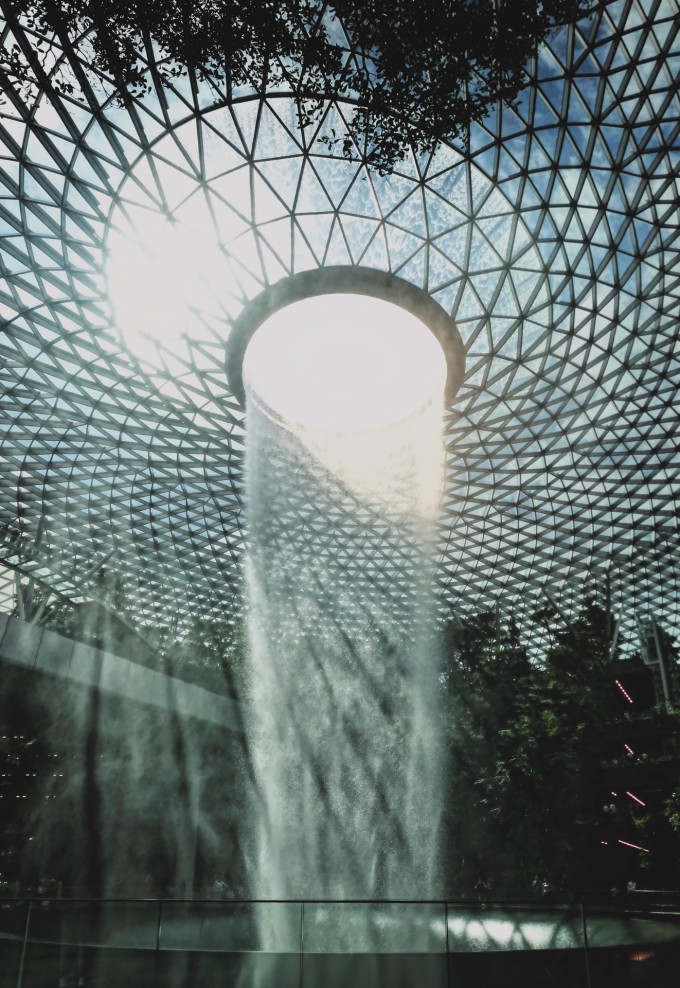 Changi Airport Duty Free Shop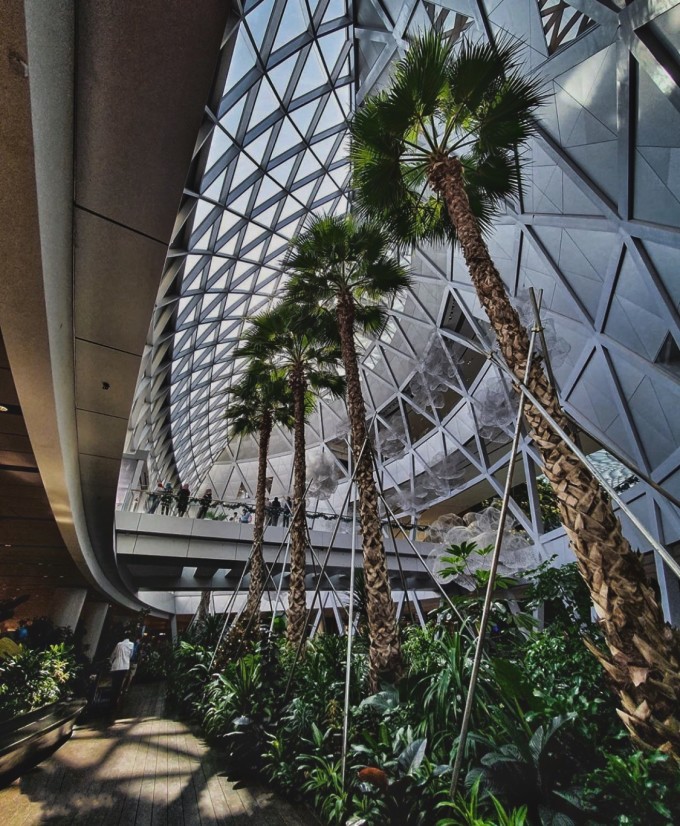 Changi Airport Duty Free Shop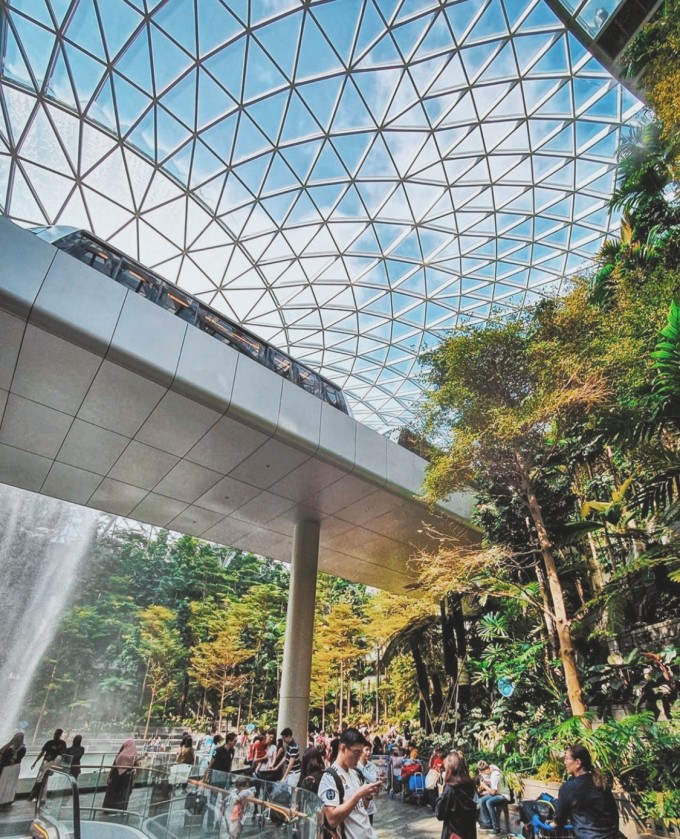 Changi Airport Duty Free Shop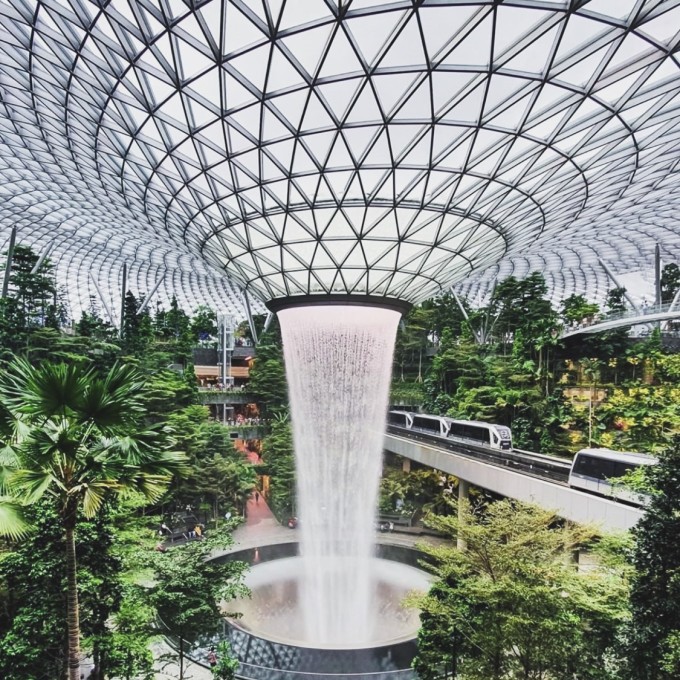 Changi Airport Duty Free Shop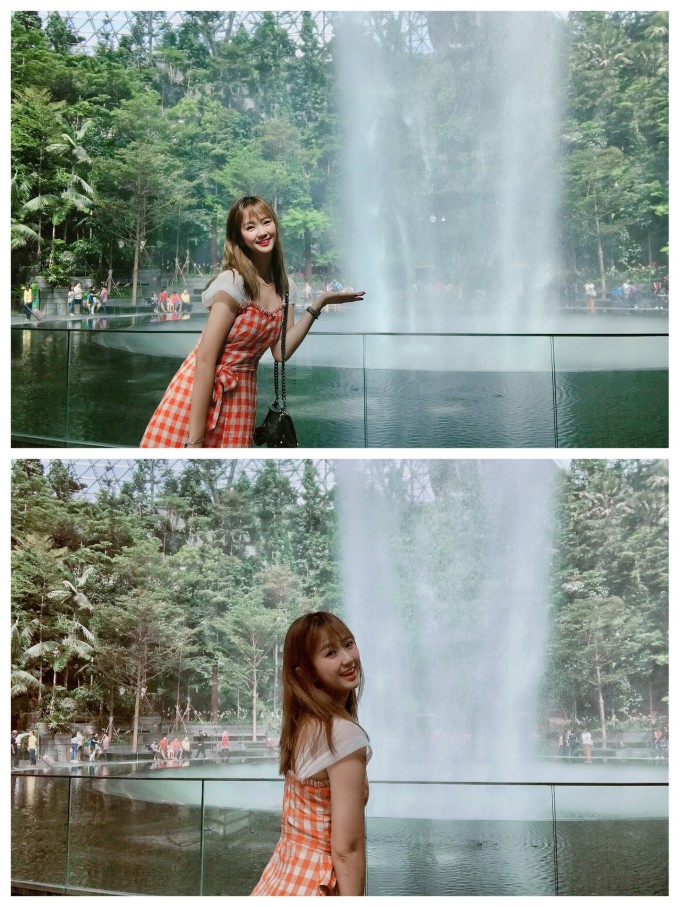 Changi Airport Duty Free Shop
It is recommended that you line up at the gate at 9:30 in the morning. If there are too many people during the peak season or summer vacation, you can buy fast tickets and queue up for admission. The basic project queues are around 1h-2h. The Universal Studios in Po State is quite small, enough for a day to play. We separate taking pictures and playing, and take pictures first before playing. Photo guide: Be sure to take a picture of the big earth of Universal Studios at the door, first find a good angle, and wait for the subtitles to turn over and shoot immediately! There are a lot of dolls on the road to be photographed, the minions (there is a time limit, you can ask the staff for details), Sesame Street and the like. Play strategy: Mummy indoor roller coaster (must play, must play) Jurassic River Adventure (bring your own raincoat or buy it on site) Sesame Street (ride in the car for a circle, children's game hahaha)







Roller coaster (so exciting, timid, please pass me hesitate over a long time still could not sit, but I have experienced many years ago Disney thrill, straight Biao tears, feeling the heart to stop .....) Waterworld The performance (there is a fully wet area and semi-wet area seats) after the performance, you can take a photo with the actors.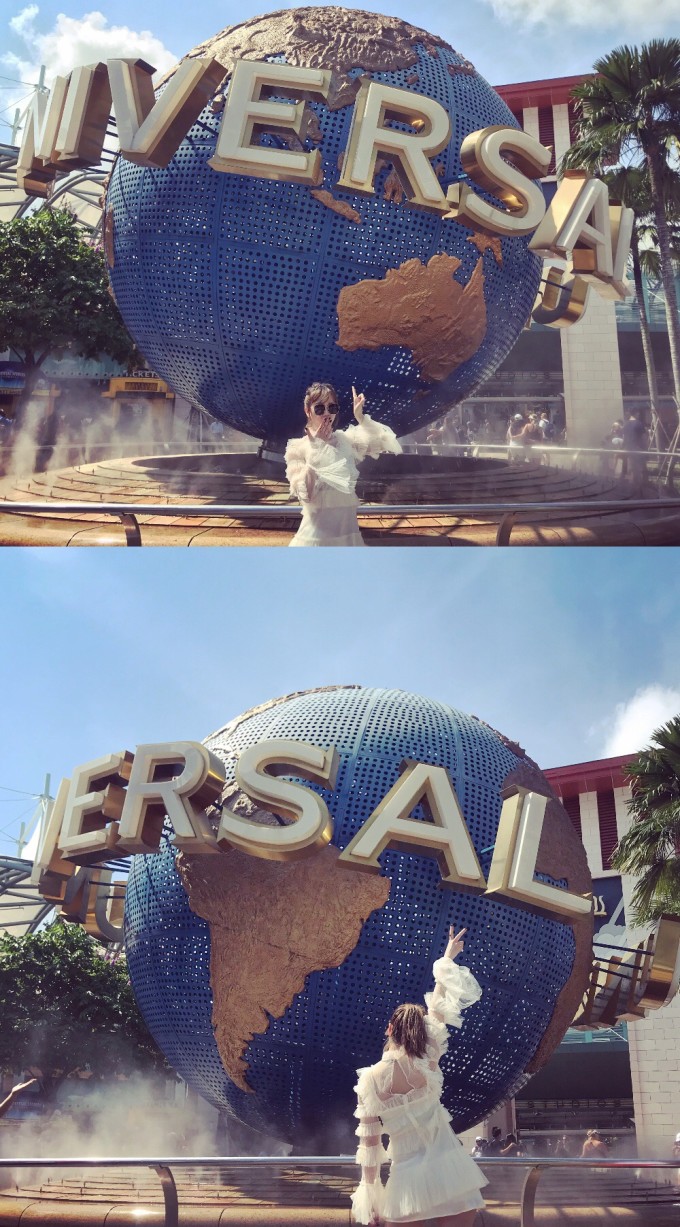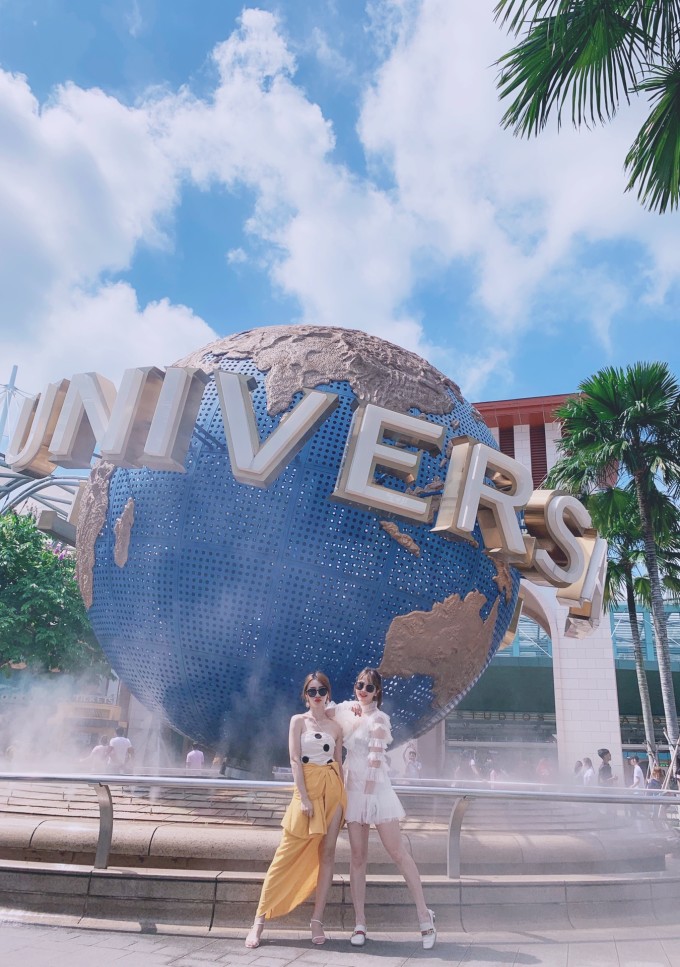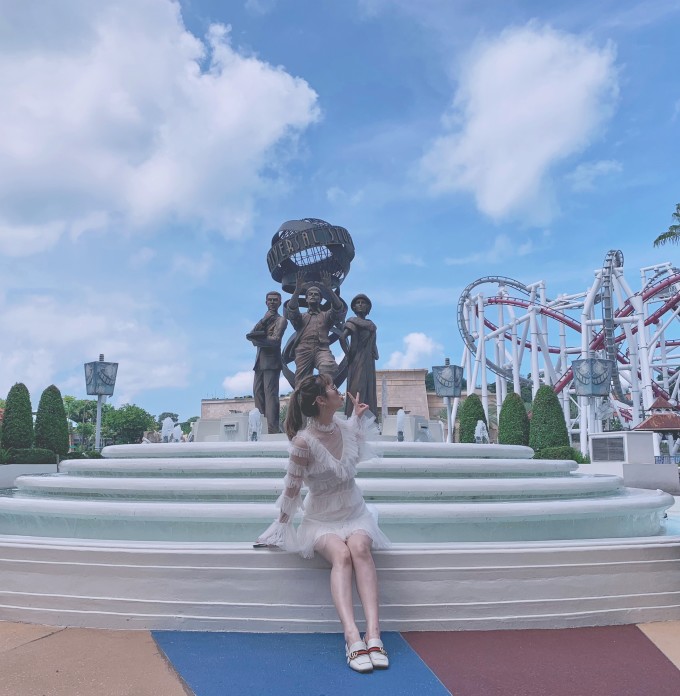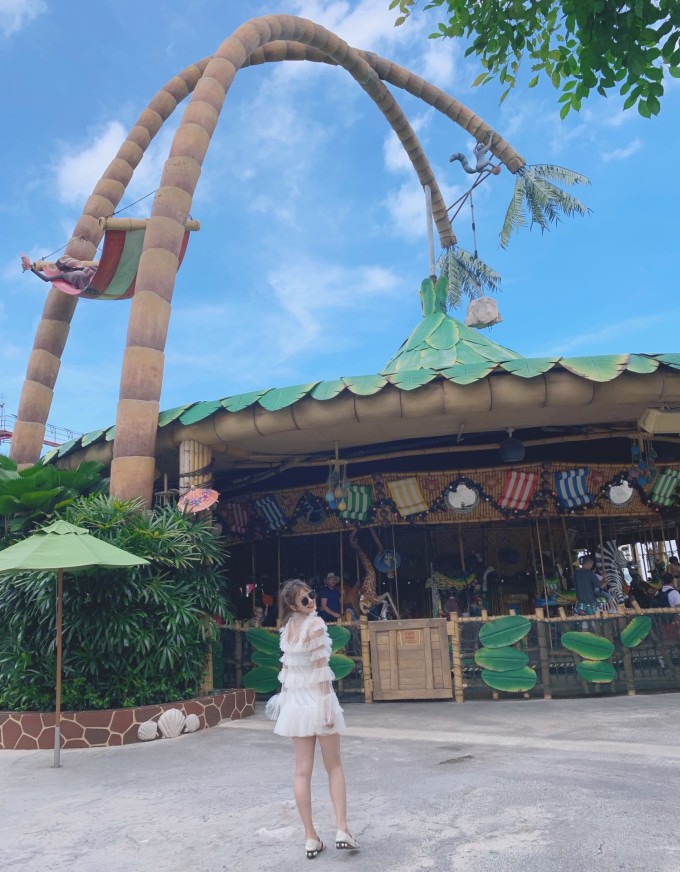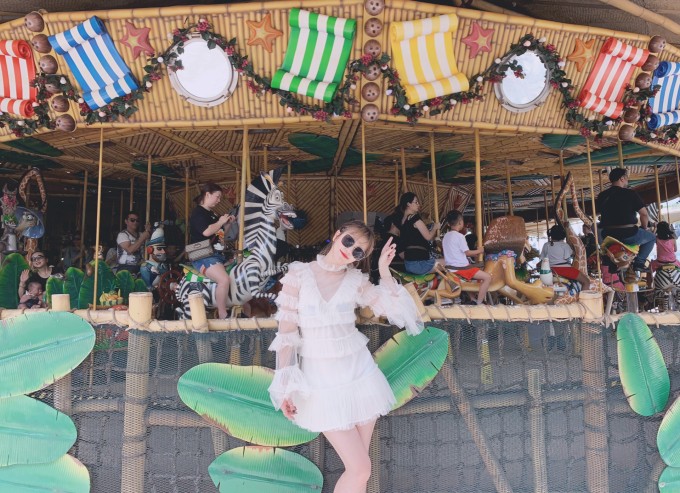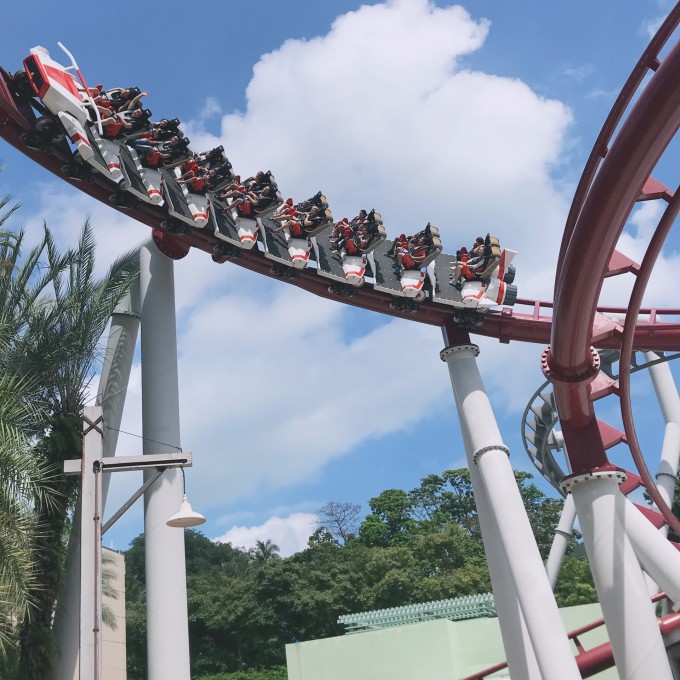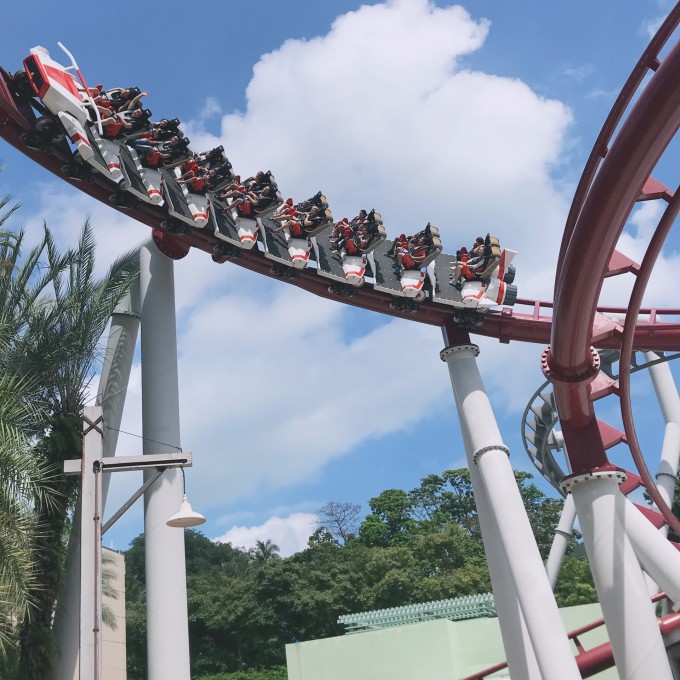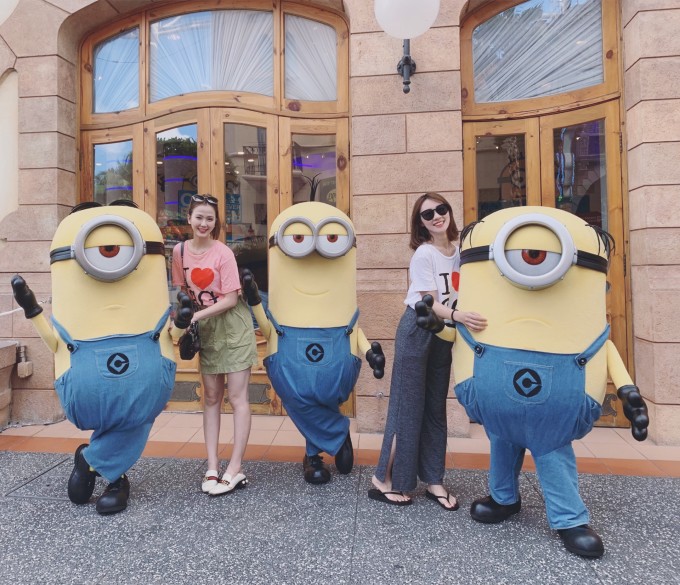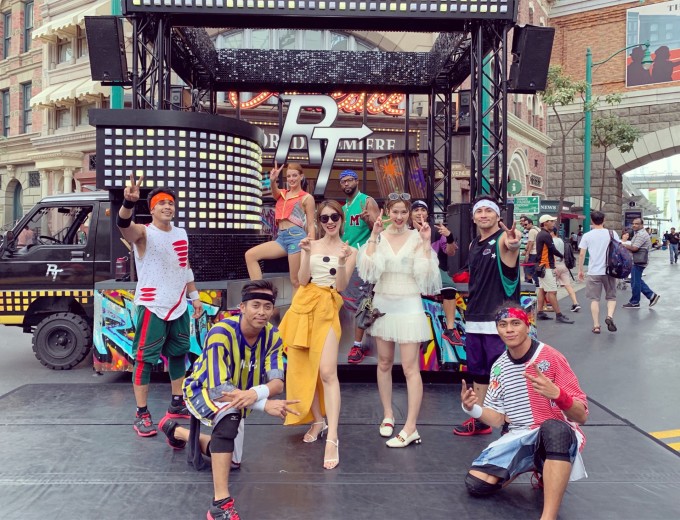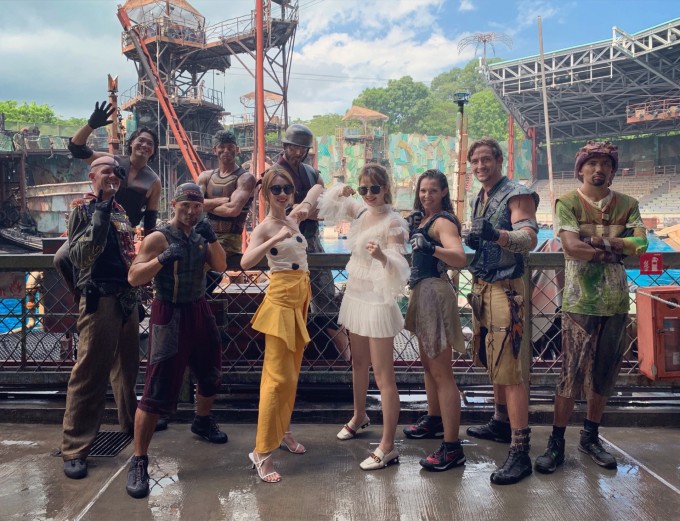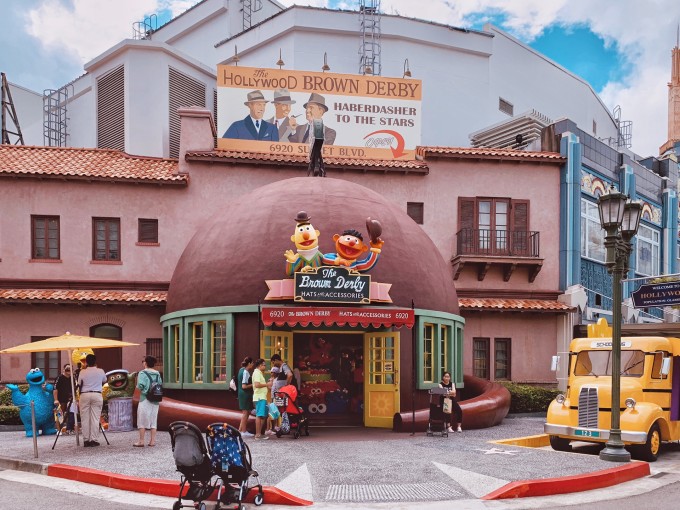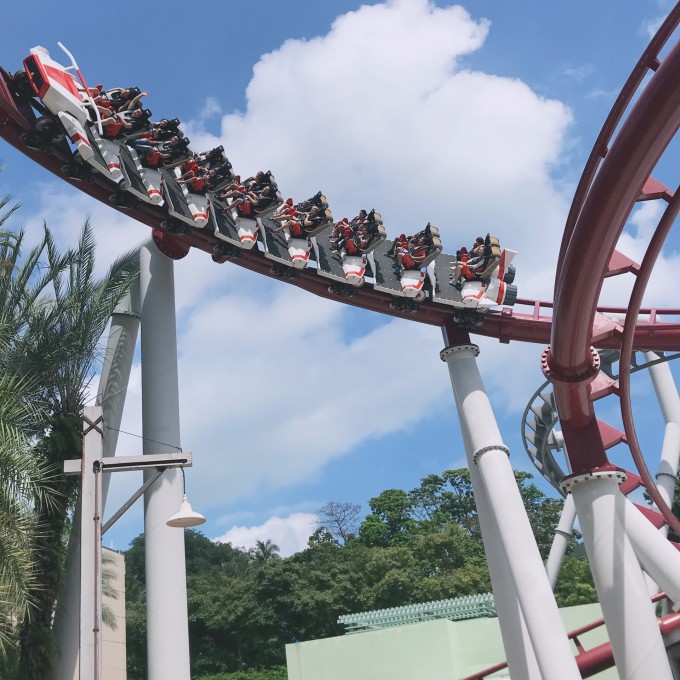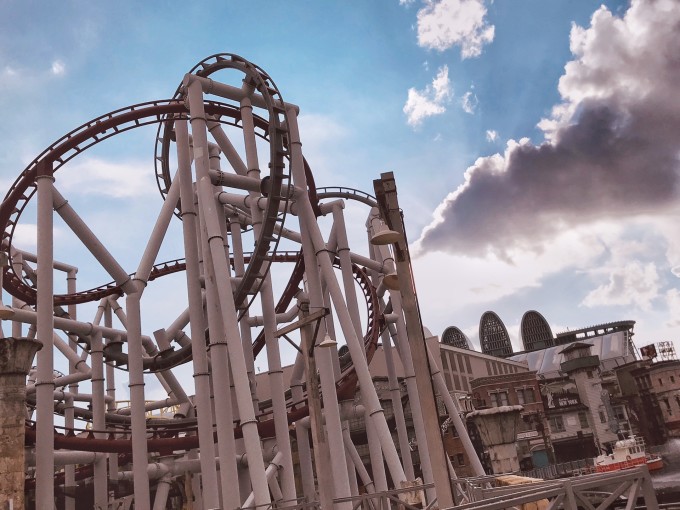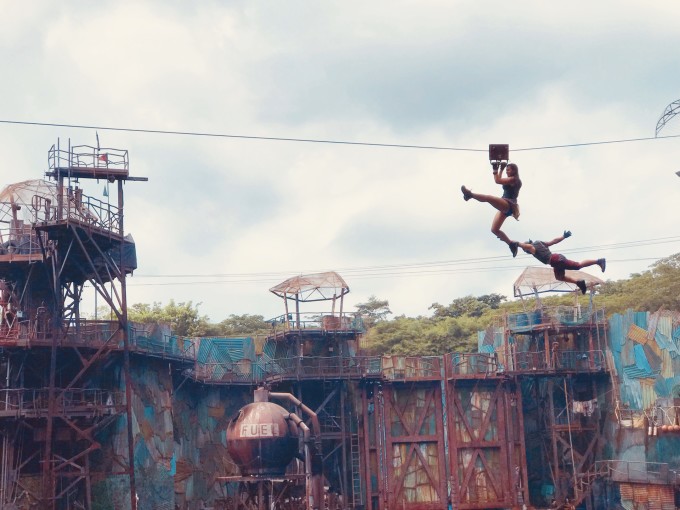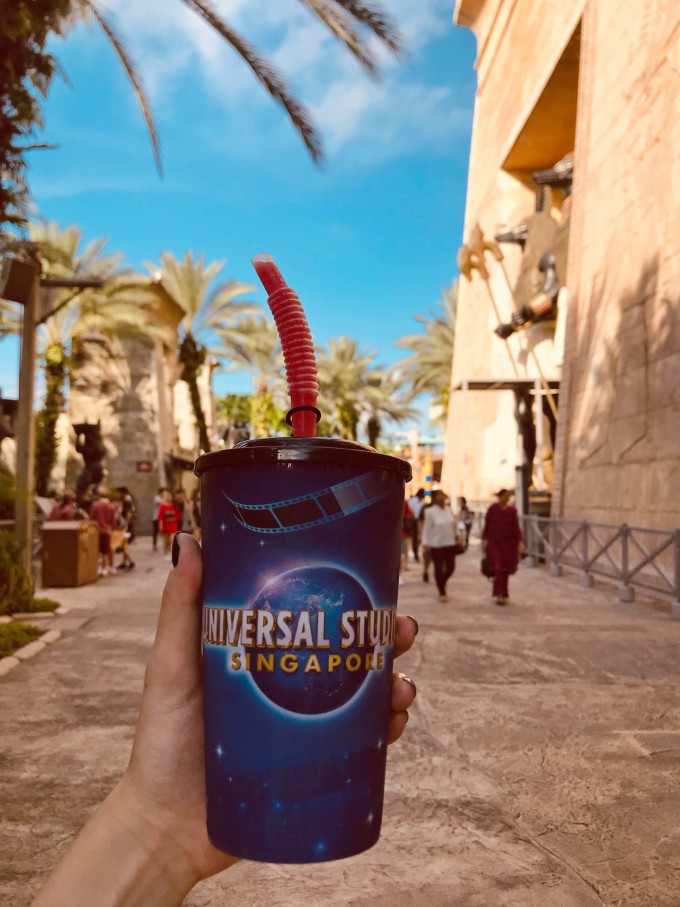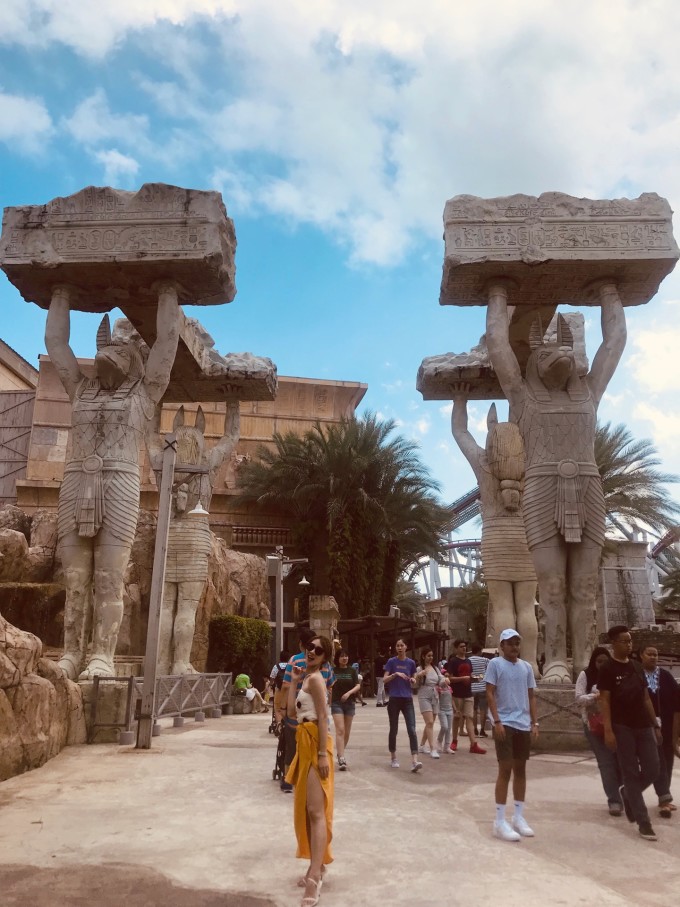 Sentosa said that it is not big but not too small. There is not enough time in one day. There is a beach inside and we didn't have time to go. I heard that there is a bar on the beach at night, which is quite fun. Everyone has heard of Orchard Road. It is a collection of all kinds of famous brands, so you can eat, drink and have fun. To be honest, I am lost on Orchard Road... Time is pressing. We are too in a hurry, and it is too big. , Large and small shopping malls, to tell the truth the first time I went to feel lost. But the mall discount here is definitely greater than the airport duty-free (see the discount season maybe) anyway, I happened to meet Estee Lauder, buy two get one free (you can choose the same price or less that you bought) Uemura show 30% off and quite a lot of me forgot L'Occitane, Kiehl Airport 8.5 fold btw if you see what is new in the slope of the country do not hesitate to have to buy some limited funds it is their country, some new products in Southeast Asia




Other countries will be listed very late. The more authentic singlish Sibeh Northwest is super/very. Example: This person is sibeh stupid...This person is very stupid. Walaoeh interjection is a bit like omg Example: eh. What did you do yesterday? I'm going to drink kopi Walaoeh bojio (why didn't you call me together)




Is it super fun singlish? I didn't understand it very well at the beginning, but after a long chat with my friends from Poland/ Malaysia, I got a point. In fact, some of them speak Hokkien dialect, but the accent has changed.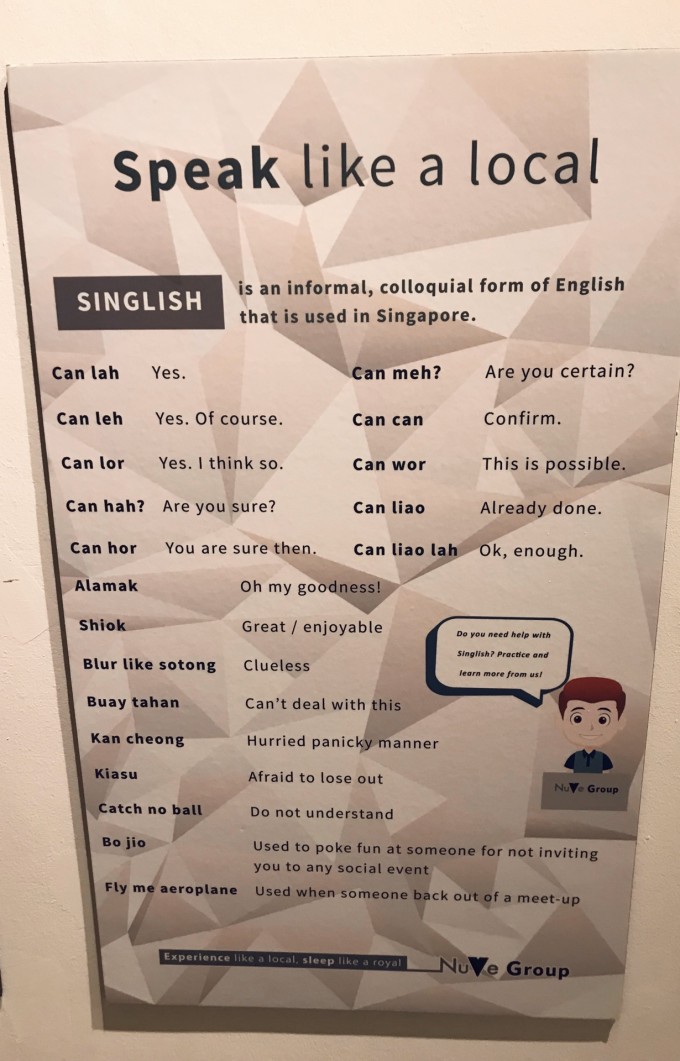 About Singapore All Share La ~~~ These are the Melody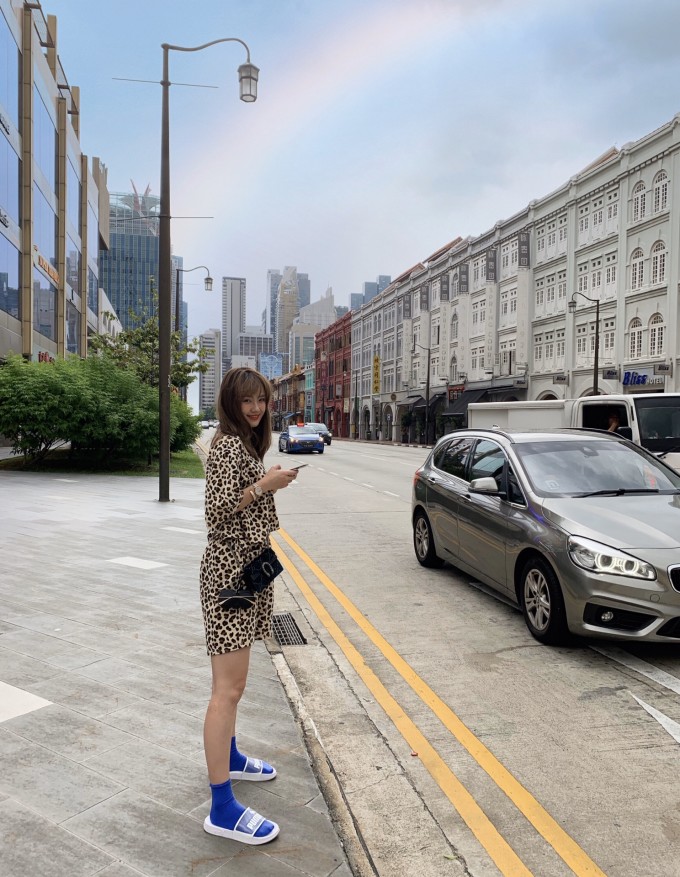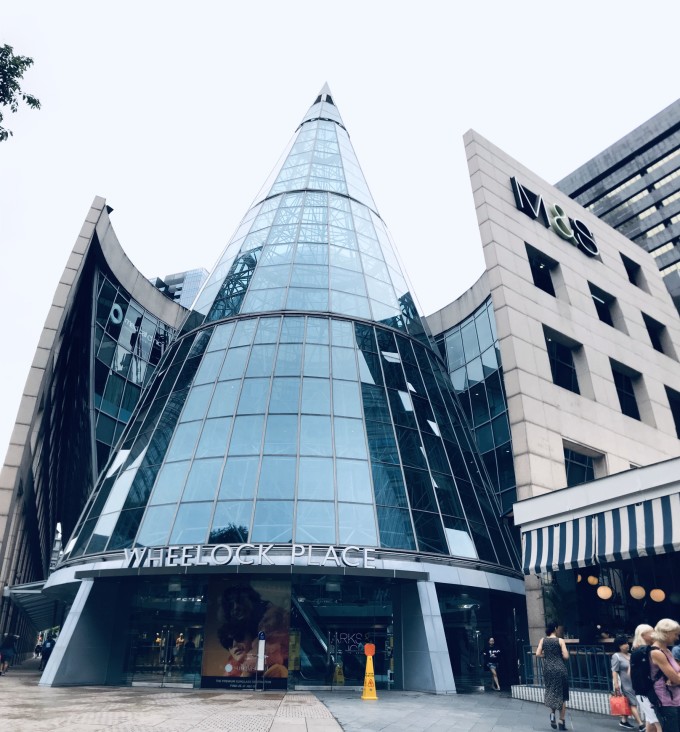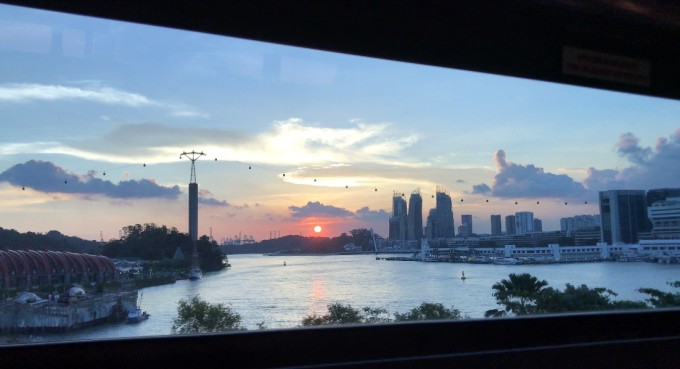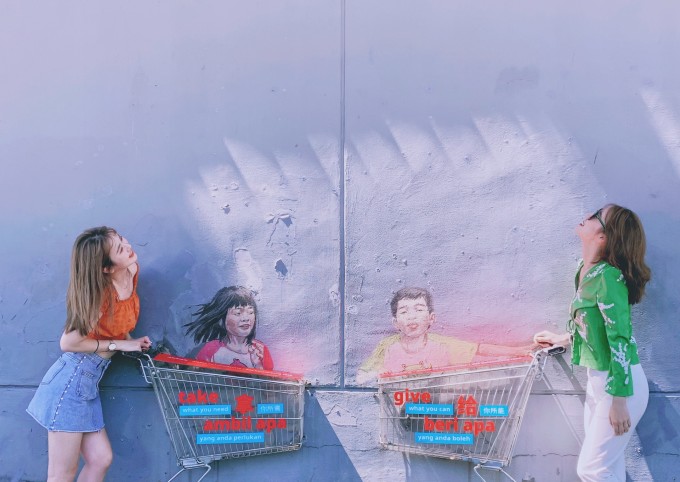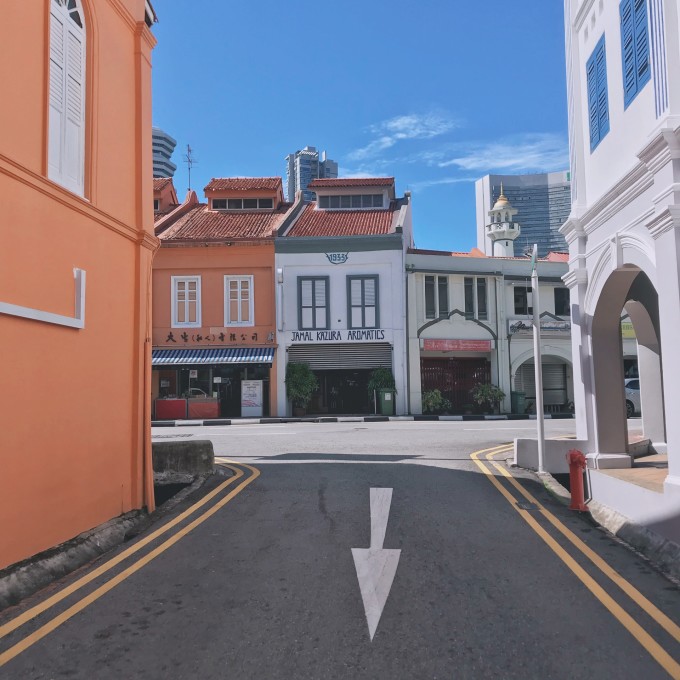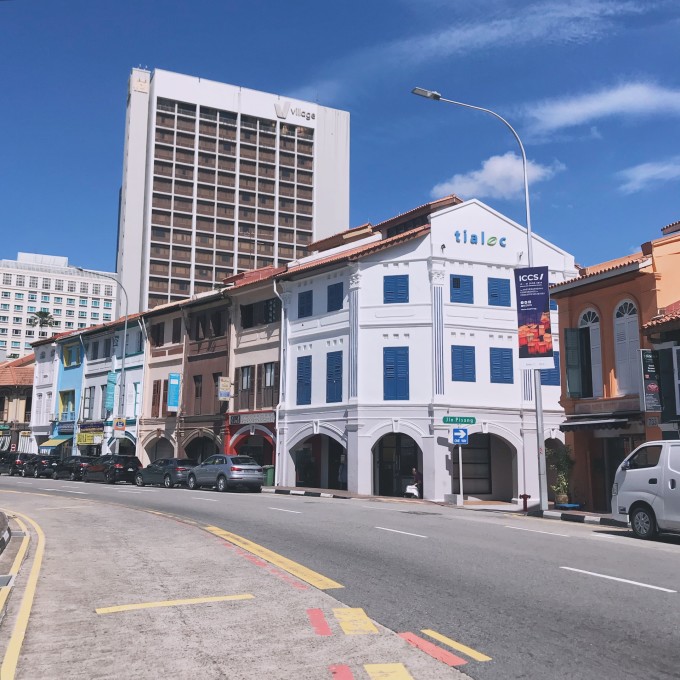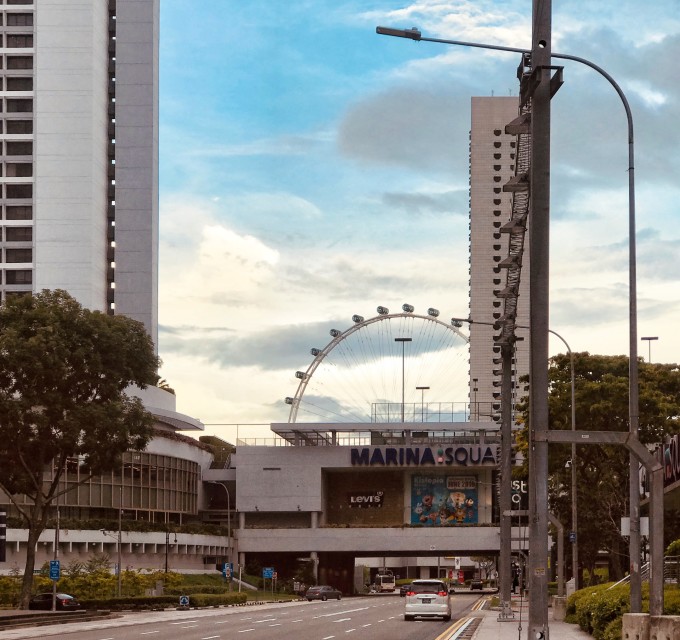 Singapore noodles country I moved several bags of different flavors to return hhmmmm not really love them taste too light, or Thailand mama for me.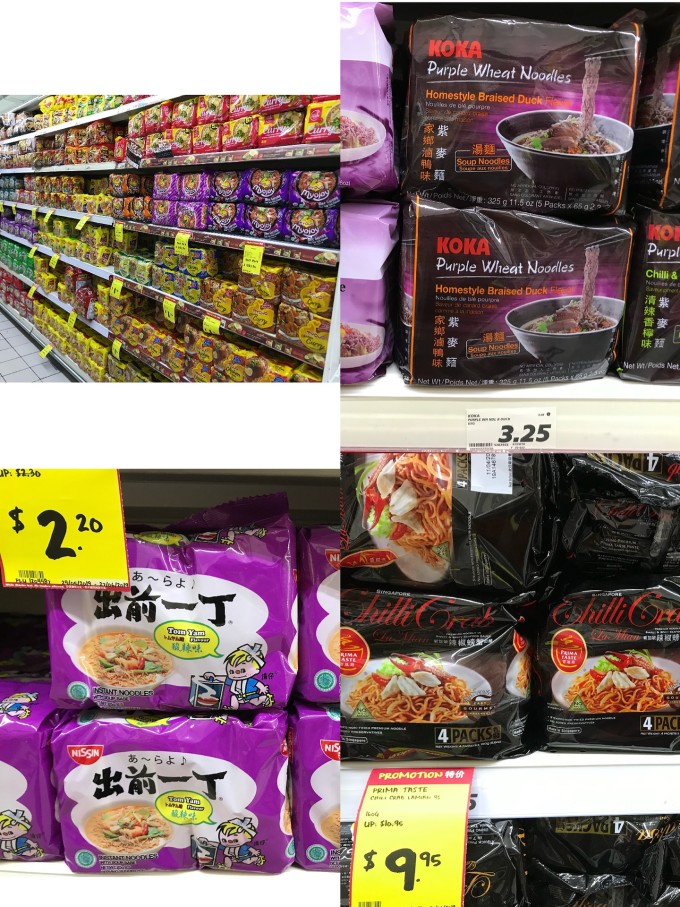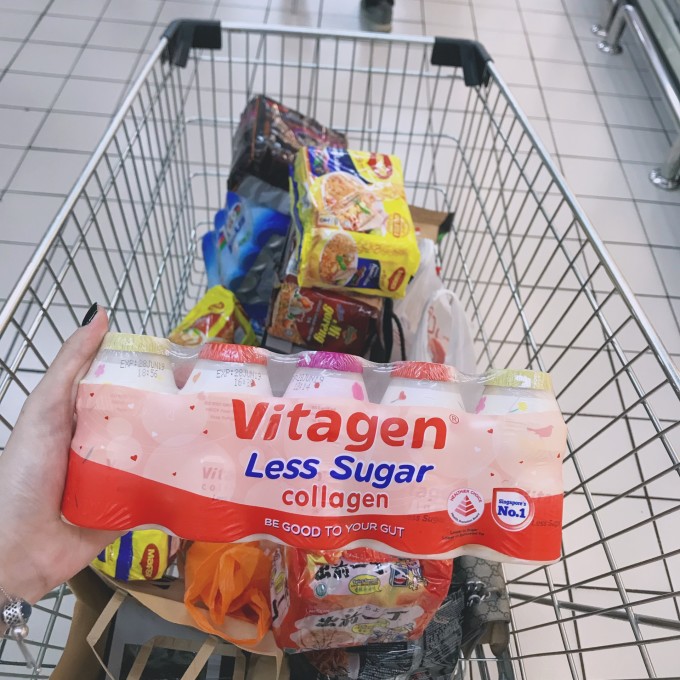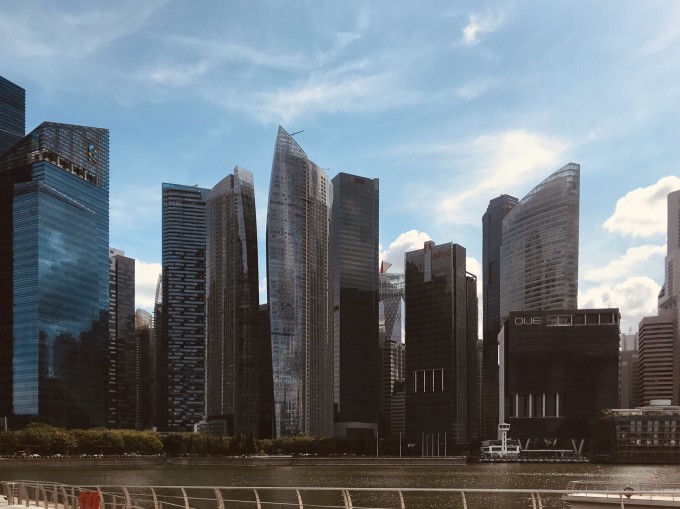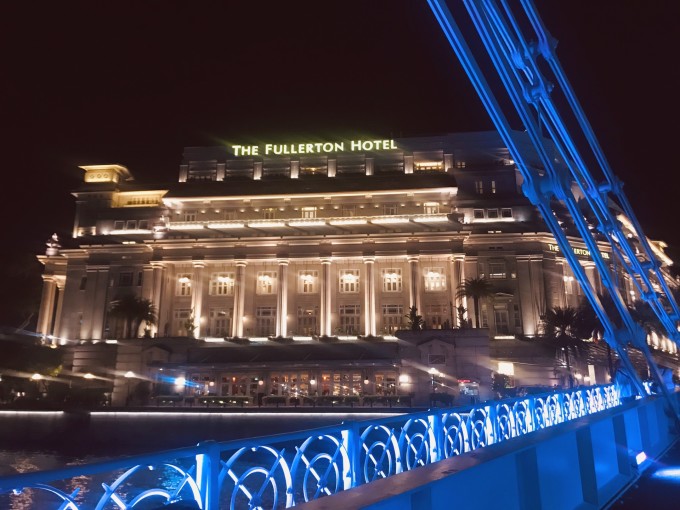 Suntec city will also come to check in~ But I took the shot in the car, which is not shocking enough.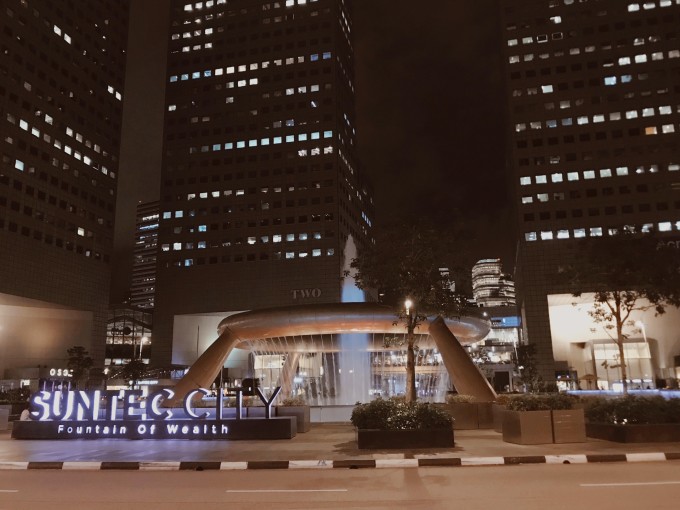 Others INS picture 666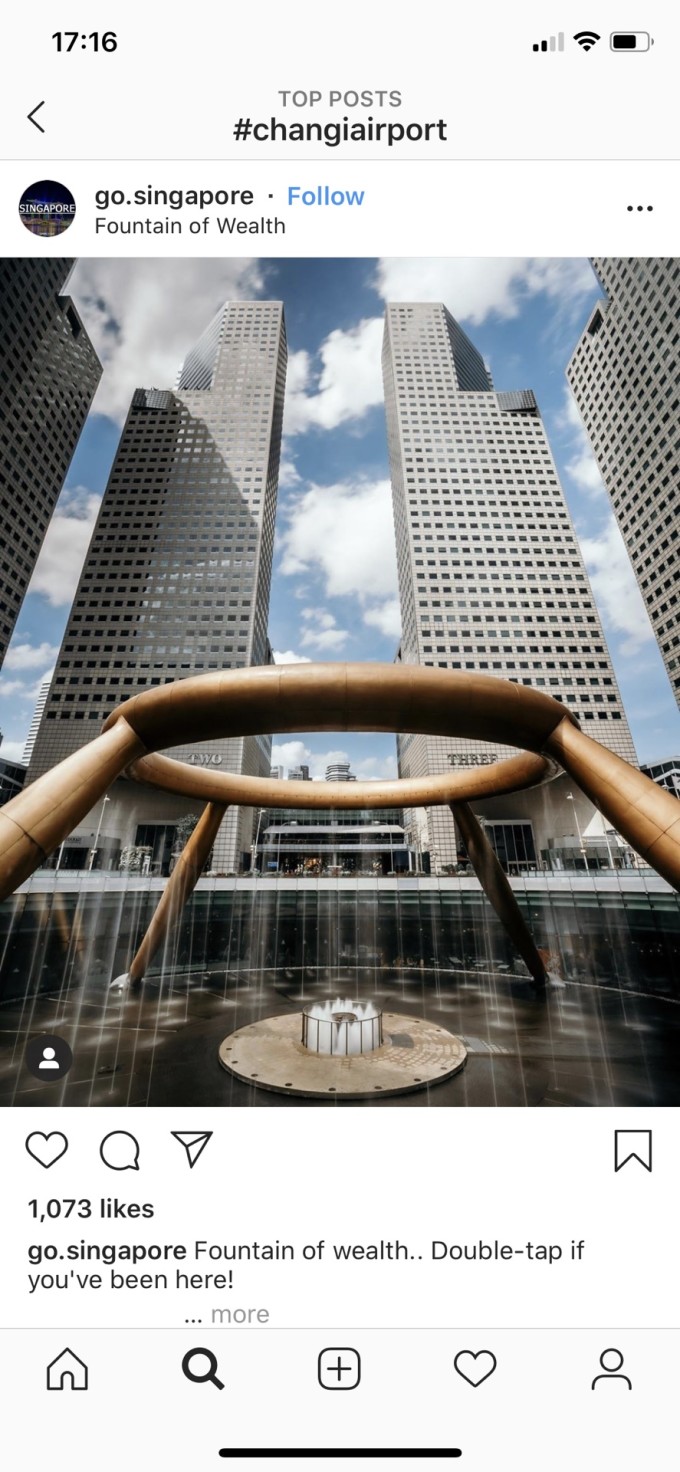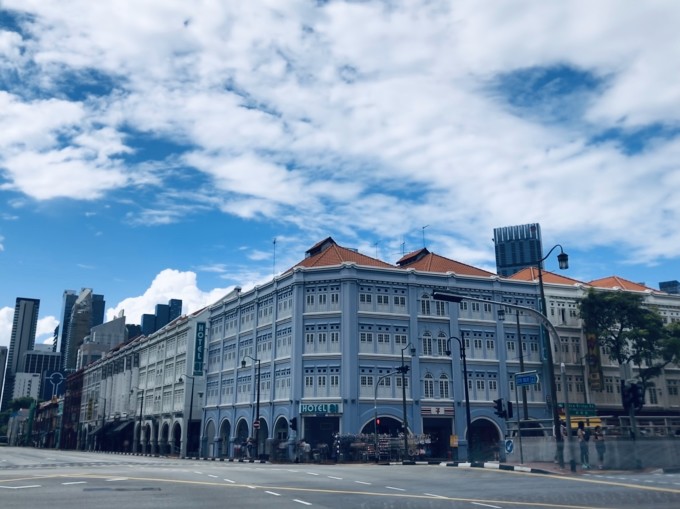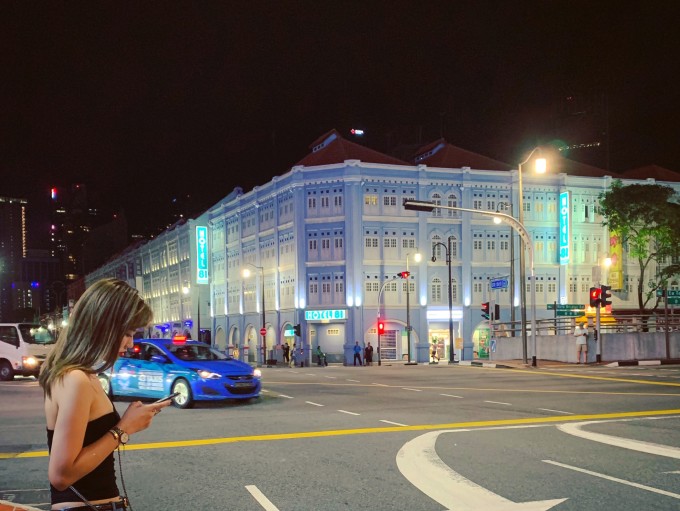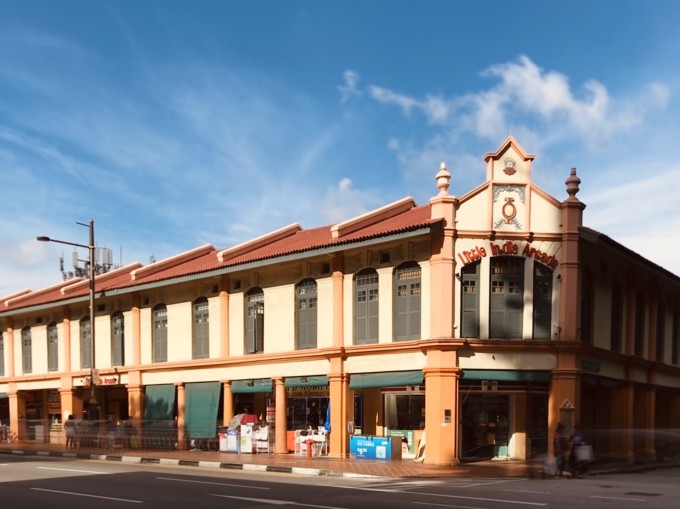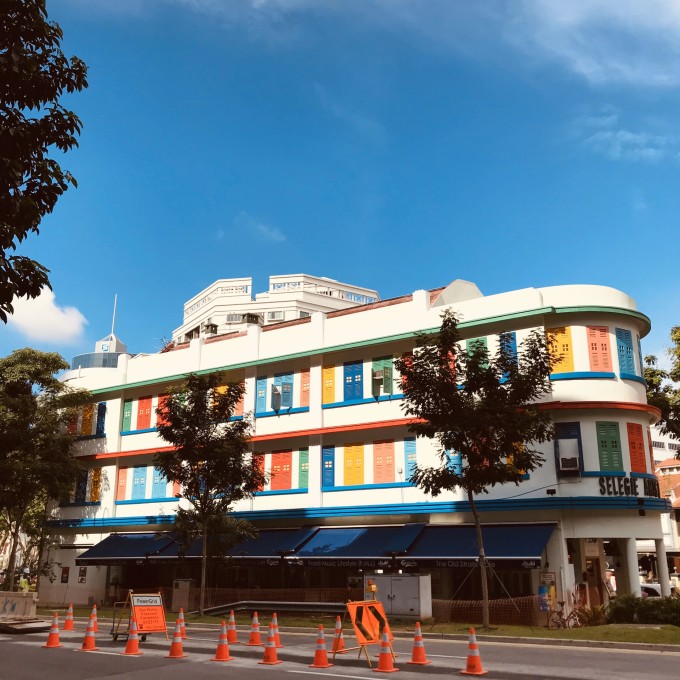 St. Andrew's Church